Giuliani Associates were Ready to Flee the Country When Arrested for Campaign Finance Violations: Prosecutor
The two foreign-born associates of President Donald Trump's personal attorney Rudy Giuliani who were arrested Wednesday night were prepared to leave the country "with one-way tickets," according to federal prosecutors.
Ukrainian-born Lev Parnas and Igor Fruman were charged Thursday with campaign finance violations for their role in trying to gain political influence and avoid financial disclosures by funneling foreign money to U.S. politicians, including a pro-Trump Super PAC.
"The defendants broke the law to gain political influence, while avoiding disclosure of who was actually making the donations and where the money was coming from," Geoffrey Berman, U.S. Attorney for the Southern District of New York, told reporters Thursday. "They sought political influence, not only to advance their own financial interests, but to advance the political interests of at least one Ukrainian government official who sought the dismissal of the US ambassador to Ukraine."
Both men are U.S. citizens and were involved in Giuliani's efforts to pressure Ukrainian officials to open an investigation into one of his boss's Democratic opponents: former Vice President Joe Biden and his son, Hunter.
Parnas and Fruman donated to Republican campaigns in the past, including giving $325,000 to the pro-Trump super PAC America First Action in 2018. Berman said their donations were not made in their names, but rather in the name of a corporation they established to shield their identities.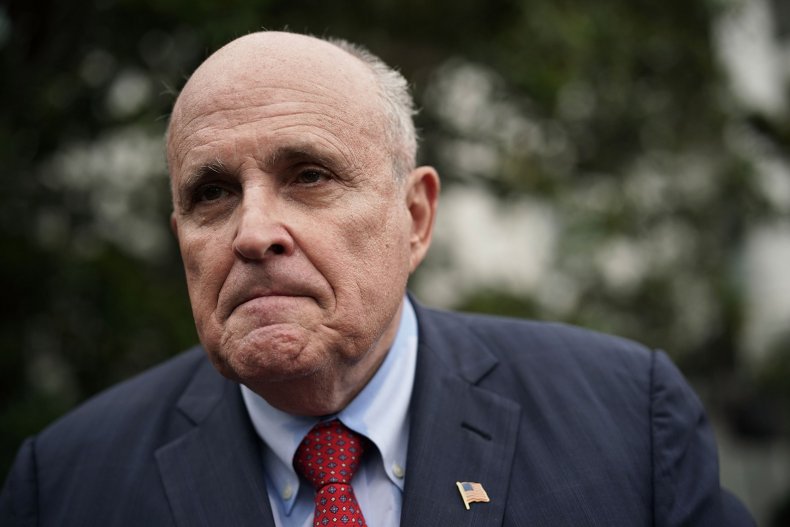 Berman said the two Giuliani associates were arrested at Dulles International Airport in Virginia Wednesday evening as they were about to "board an international flight with one-day tickets."
The Wall Street Journal reported Thursday that Parnas and Fruman were arrested just hours after dining with Giuliani at the Trump International Hotel in Washington, D.C., about a 45-minute drive from the airport.
The men had been scheduled to testify before members of Congress this week behind closed doors as part of House Democrats' impeachment inquiry into Trump. House Intelligence Committee Chairman Adam Schiff (D-Calif.) subpoenaed them on Thursday to provide documents about the Ukraine scandal and to testify at a later, unknown date.
The indictment of Parnas and Fruman also said that they committed to raising $20,000 or more for a former congressman, who has been identified by media organizations through campaign finance records to be former Rep. Pete Sessions (R-TX).
Prosecutors alleged that Parnas and Fruman attempted to influence Sessions to help oust former U.S. Ambassador to Ukraine Marie Yovanovitch at the request of, in part, "one or more Ukrainian government officials," the indictment said. It went on to allege that Sessions "had been the beneficiary of approximately $3 million" from the pro-Trump super PAC.
The former Texas lawmaker, who lost his re-election bid last year and is running again, denied wrongdoing or knowledge of the scheme by Giuliani and associates to obtain dirt on Biden.