Giuliani Associates Subpoenaed for His Consulting Firm Records Over Potential Obstruction, Money Laundering Charges: Report
Rudy Giuliani's consulting firm has been subpoenaed in relation to the ongoing investigation into Lev Parnas and Igor Fruman, two associates of the personal attorney to President Donald Trump, who have been accused of illegally funneling money into various Republican political campaigns.
Various people tied to Giuliani Partners, a firm created by Giuliani in 2002, have been subpoenaed by the FBI and the Manhattan U.S. Attorney's Office as witnesses or as people with material information about Parnas, Fruman and Giuliani's dealings. They may be investigating possible federal charges of money laundering, obstruction of justice and campaign finance violations, an unnamed source familiar with the matter told the Wall Street Journal.
Giuliani Partners had multiple foreign clients, including a Ukrainian city.
Other charges being considered according to the subpoena include obstruction of justice, money laundering, conspiracy to defraud the United States, making false statements to the federal government, serving as an agent of a foreign government without registering with the Justice Department, donating funds from foreign nationals, making contributions in the name of another person or allowing someone else to use one's name to make a contribution, along with mail fraud and wire fraud.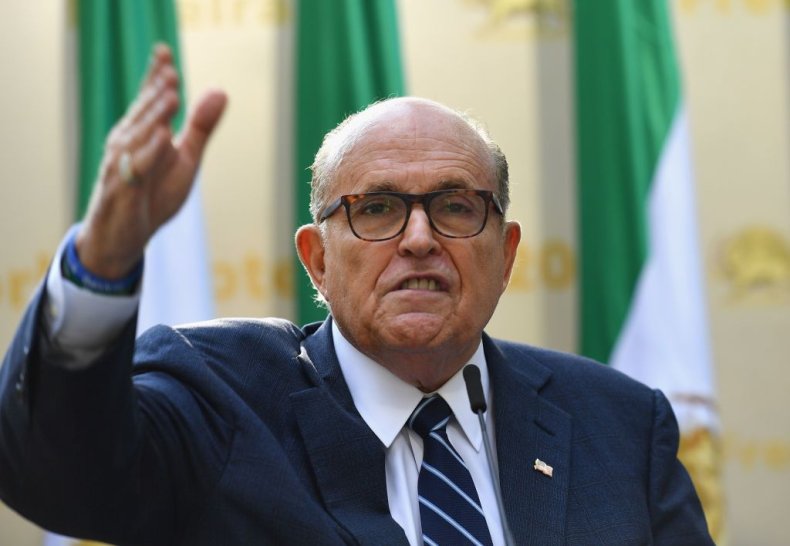 The subpoenas also sought information relating to two pro-Trump groups, America First Action and America First Policies. Kelly Sadler, a spokeswoman for both organizations, told the Journal that the Manhattan U.S. attorney's office had contacted them in October and that they had offered to cooperate with them, but have not yet been subpoenaed.
Parnas and Fruman, two Florida businessmen with ties to Giuliani, were charged with campaign finance fraud in October. The subpoena alleged the duo hid the source of a donation to America First Action. The $325,000 donation was allegedly listed as a gift from an energy company Parnas and Fruman recently founded.
The money was then allegedly distributed between candidates that expressed a willingness to help Ukrainian interests, including the president's alleged request for an investigation into the business dealings of Joe and Hunter Biden in the country. Some who had business with Parnas were encouraged to invest in Fraud Guarantee, a fraud insurance company that Parnas set up. Parnas promoted his connections with Giuliani to encourage investments in the company. The company never accrued any clients, and never received the government grant Parnas allegedly told potential investors it had secured.
"I had no knowledge of a grant, and it seemed to me they were at a premature position to be looking for a grant," Giuliani told the Journal.
The subpoenas were, in part, an attempt at probing the men's personal and political lives, to point out links between their activities and the Trump administration's and Giuliani's actions.
Giuliani told the Journal that he denies wrongdoing and has not been contacted by the special prosecutor's office.
"All they have to do is come and ask me," he said of investigators. "There's obviously a concerted effort to spread as many lies about me as possible, to destroy my reputation so that I'm not credible when I continue to reveal all of the massive evidence of criminality by the Bidens," he said during an interview with them published Sunday.