Trump Attorney Giuliani Brands Stormy Daniels's Lawyer a 'Pimp'
President Donald Trump's lawyer Rudolph Giuliani said Friday that he would not debate the attorney representing porn star Stephanie Clifford, better known as Stormy Daniels, because he doesn't keep company with "pimps."
The former New York mayor in an interview with Business Insider was responding to a challenge from Michael Avenatti, the lawyer for the adult entertainer who claims she had an affair with Trump, to debate the president's defamation suit against his client live on-air.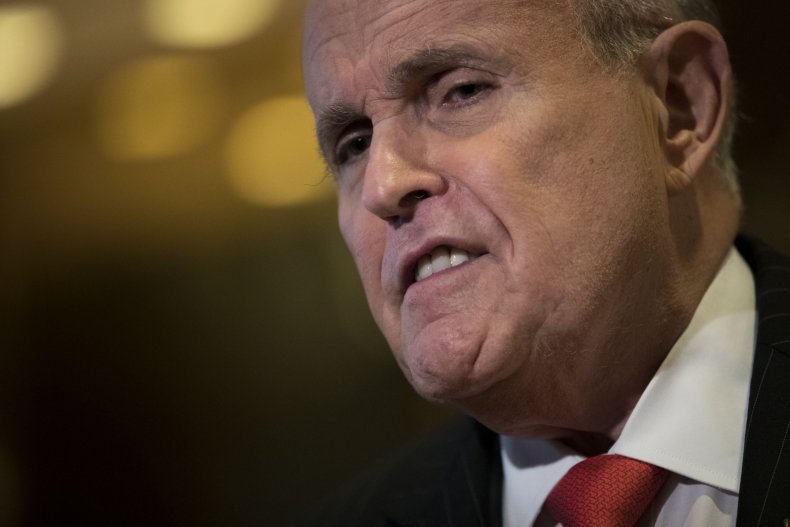 "It would be very helpful for the public to witness a discussion between Mr. Giuliani and me concerning the facts of the case," Avenatti tweeted Tuesday. "I am willing to participate on any network provided both sides are provided a fair shake. I am also willing to do it on 12-hrs notice."
Of Avenatti, Giuliani said, "I don't get involved with pimps."
"The media loves to give him room because he makes these roundabout charges and they turn out to mean nothing. I think he's going to get himself in serious trouble."
He added that a debate between himself and Avenatti "wouldn't be fair."
"I debate, like, really intelligent, skilled people," he said.
Avenatti hit back on Twitter, sharing a video of a 2000 skit in which Giuliani, dressed in drag, fends off Trump's advances.
"Hey Rudy — it turns out I'm not the only 'pimp' you have experience with," wrote Avenatti.
"History evidently is repeating itself."
Clifford claims that she had an affair with Trump in 2006, and was paid $130,000 by Trump's attorney and fixer Michael Cohen to stay silent.
She is embroiled in a legal dispute with Trump over her right to tell the story of the alleged affair, and claims Trump defamed her by dismissing her claims that she was threatened by a mystery man over going public.
Avenatti released information this week showing that the payment to Clifford was partly funded by companies including a Russian-tied investment firm through a shell company set up by Cohen.
Giuliani joined Trump's legal team amid the investigation into Russian collusion by special counsel Robert Mueller, but has reportedly irked Trump with his performance in a series of explosive television interviews, telling Fox News that Trump authorized the hush money paid to Clifford, before later backtracking on the claims in a statement.