Rudy Giuliani Says John Brennan Should Face Grand Jury Over His Role in Spreading Trump-Russia Dossier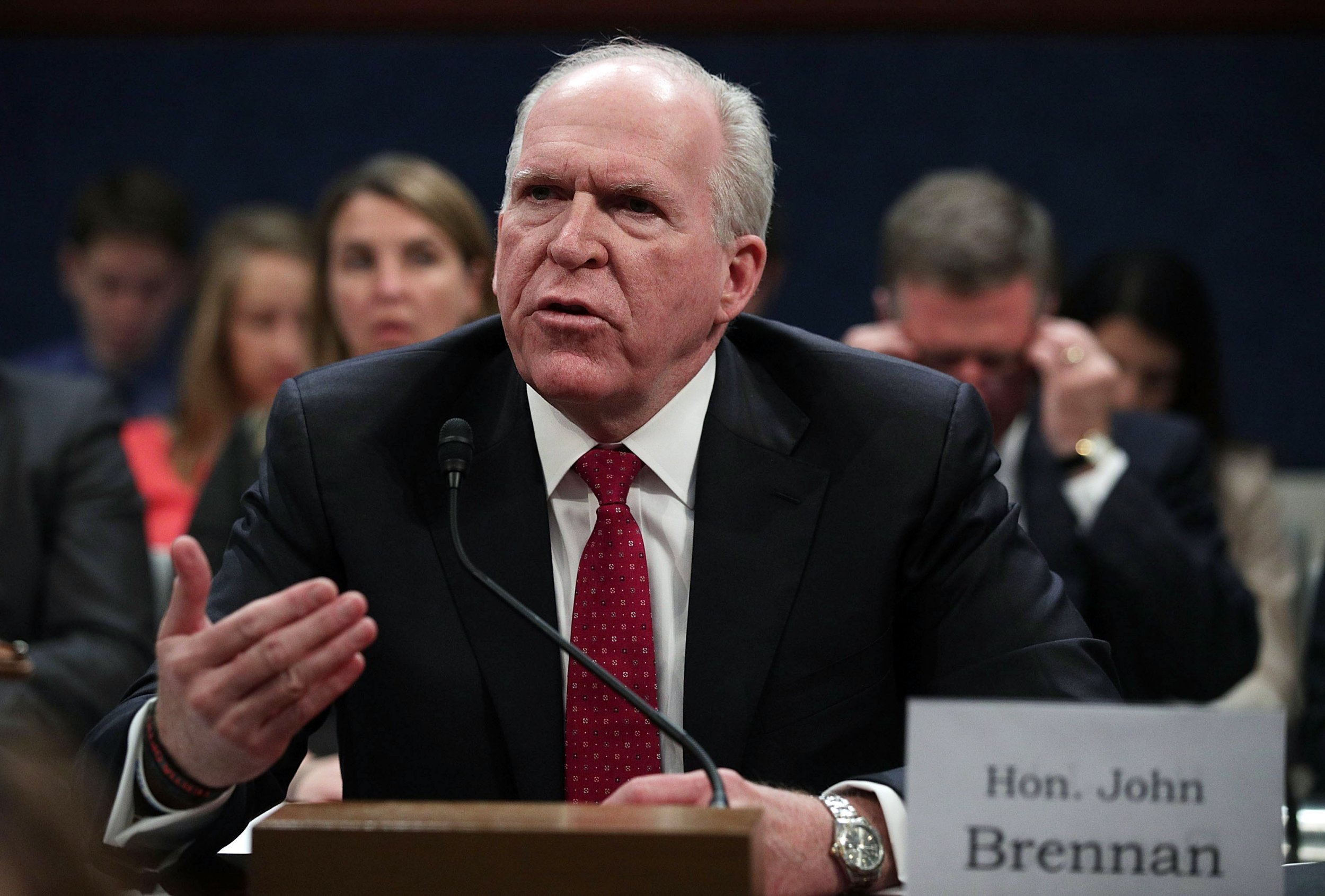 Rudy Giuliani, President Donald Trump's personal attorney, said Monday that former CIA Director John Brennan was behind the Trump-Russia investigation and should face a grand jury.
Giuliani told Fox News that Brennan was the "quarterback" behind the investigation, calling the recently dismissed FBI agent Peter Strzok and special counsel Robert Mueller "puppets."
"I'm going to tell you who orchestrated—there was a 'quarterback' for all this. It wasn't just Strzok. He's a bit of a puppet. Then there's Mueller, he's a puppet. The guy running it was Brennan, and he should be in front of a grand jury," the former New York City mayor said.
Giuliani said that Brennan peddled false affidavits conjured up by Strzok, who had previously headed the FBI's investigation into Russia's contacts with the Trump campaign and its meddling in the 2016 election, to advance the inquiry.
"Unless he's the biggest idiot intelligence agent that ever existed—although he never really did much intelligence work—it's false," Giuliani said. "You could look at [the dossier] and laugh at it. And he peddled it to Harry Reid. That led to the request for the investigation. So he takes a false affidavit, a false dossier, he gets these senators involved, a couple of Republican senators, and they demand an investigation. A totally phony investigation.
"Now, why can't we get an investigation, when there are clear facts showing possible violations of the law?" Giuliani asked.
Brennan testified before the House Intelligence Committee in May 2017, and said he made sure any information his agency came across about U.S. persons, the Trump campaign and Russia went to the FBI.
"I wanted to make sure that every information and bit of intelligence that we had was shared with the bureau so that they could take it," Brennan said. "It was well beyond my mandate as director of CIA to follow on any of those leads that involved U.S. persons. But I made sure that anything that was involving U.S. persons, including anything involving the individuals involved in the Trump campaign, was shared with the bureau."
Brennan added during his testimony that he was "aware of intelligence and information about contacts between Russian officials and U.S. persons that raised concerns in my mind" over potential collusion or a conspiracy.
Brennan has publicly blasted Trump, but there has been no indication, despite Giuliani's claim, that he acted improperly when he shared information with the FBI.