Rudy Giuliani Calls Robert Mueller's 'Halting and Stumbling' Statement Proof of His Bias, Calls for Investigation of His 'Angry Democrats'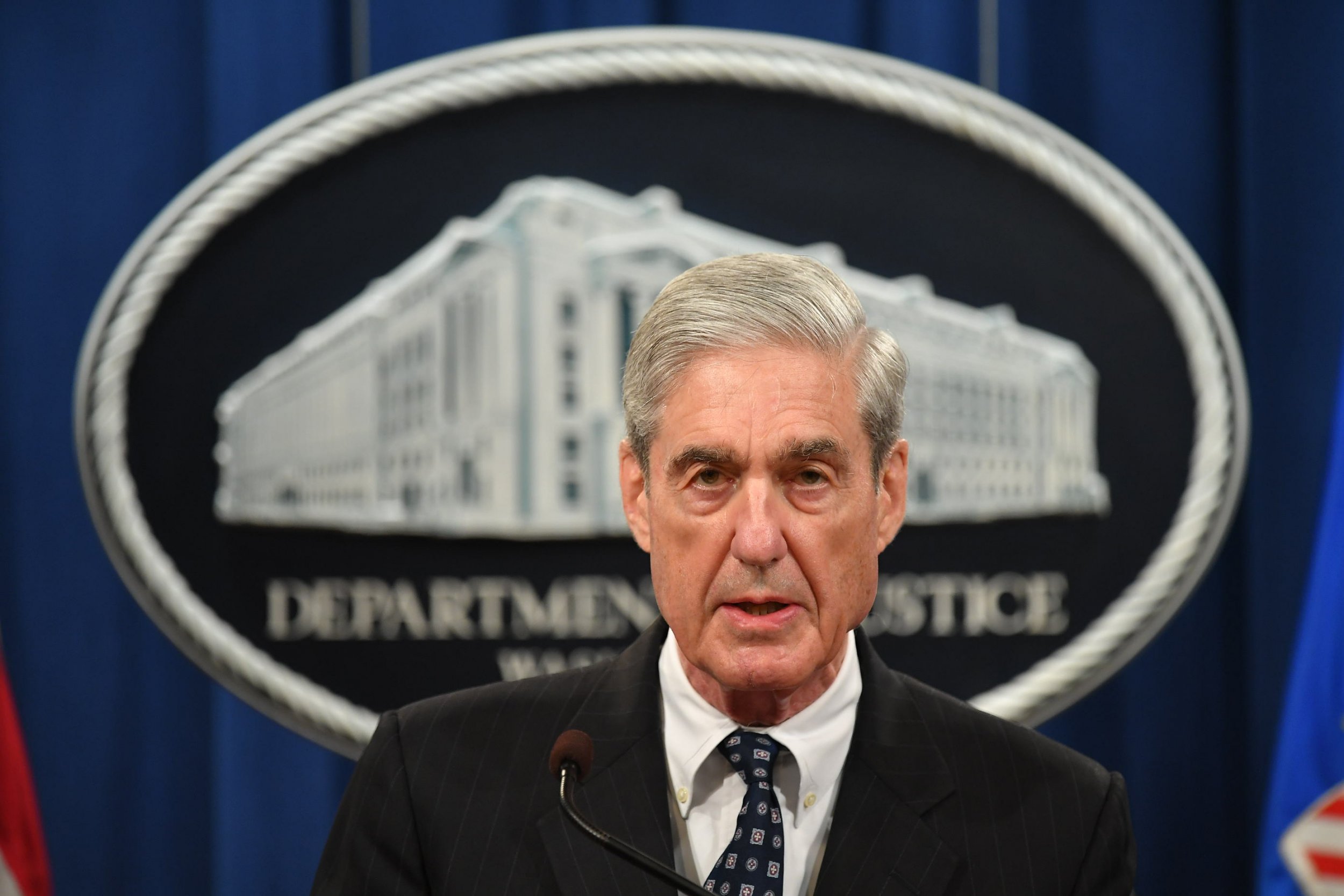 President Donald Trump's lawyer Rudy Giuliani blasted special counsel Robert Mueller for his statement, accusing the prosecutor of political bias and calling for an investigation by the inspector general.
Mueller delivered on Wednesday his first public statement since finishing the 448-page report from his two-year Russia investigation, which collected substantial evidence that Trump attempted to obstruct justice, but did not accuse him of a crime.
Amid debates about how to interpret his report, Mueller reiterated with clarity its conclusions, including that the evidence was insufficient to charge a conspiracy between the Trump campaign and Russia in the latter's election interference, and why his team reached them.
In particular, Mueller, a former FBI director, emphasized that his report did not exonerate Trump of obstruction but that he could not indict a sitting president, per Justice Department policy, as it is unconstitutional.
He also said it would be unfair to the president, who would not be able to defend himself in a court of law until he left office. Instead, Mueller appeared to imply that Congress should take action if it deems that charges are necessary.
In the aftermath Mueller's statement, Giuliani, who is vying for a senior position in Trump's 2020 election campaign and defended the president against Mueller's investigators, posted tweets attacking the special counsel's credibility and his decision to make a statement.
"A declination by any other name is a declination," Giuliani tweeted. "Mueller's statement just repeated his report there is no case, collusion or obstruction. Despite DOJ policy on charging, he used over 430 pages and a brief press statement to reach that result. No case!!!"
Giuliani later followed up with: "Mueller said the report should speak for itself but then spoke, or actually read, and said nothing new. It was halting and stumbling which demonstrated why he doesn't want to testify. But still the same conclusion: no case. Mueller proved he was as biased as his staff."
In a third tweet, Giuliani wrote: "Mueller's Statement was like [James] Comey's blatantly unethical. DOJ IG should investigate all the unethical acts of Mueller's Angry Democrats."
Mueller took no questions following his statement and insisted that he has nothing further to add to his report, even if called before Congress to testify.
"I hope and expect this to be the only time that I will speak to you in this manner. I am making that decision myself. No one has told me whether I can or should testify or speak further about this matter," Mueller said.
"There has been discussion about an appearance before Congress. Any testimony from this office would not go beyond our report. It contains our findings and analysis and the reasons for the decisions we made.
"We chose those words carefully and the work speaks for itself. And the report is my testimony. I would not provide information beyond that which is already public in any appearance before Congress."