Giuliani Warns Mueller That Trump Team Has a 'Plan B and C' If He Doesn't End Russia Probe
President Donald Trump's attorney Rudy Giuliani has warned Robert Mueller that the Trump team will wage a campaign to end the Special Counsel's Russia investigation on its one-year anniversary, with several plans up their sleeve.
Giuliani has taken a combative approach to the investigation since being brought on by the president last month. Having failed to bring a swift conclusion to the probe into Russian interference in the 2016 election and possible collusion with the Trump campaign as he initially predicted, Giuliani said Tuesday that the legal team will step up their efforts leading up to the one-year anniversary of the investigation on Thursday.
"We are going to try as best we can to put the message out there that it has been a year, there has been no evidence presented of collusion or obstruction, and it is about time for them to end the investigation," Giuliani told Bloomberg. "We don't want to signal our action if this doesn't work—we are going to hope they listen to us—but obviously we have a Plan B and C."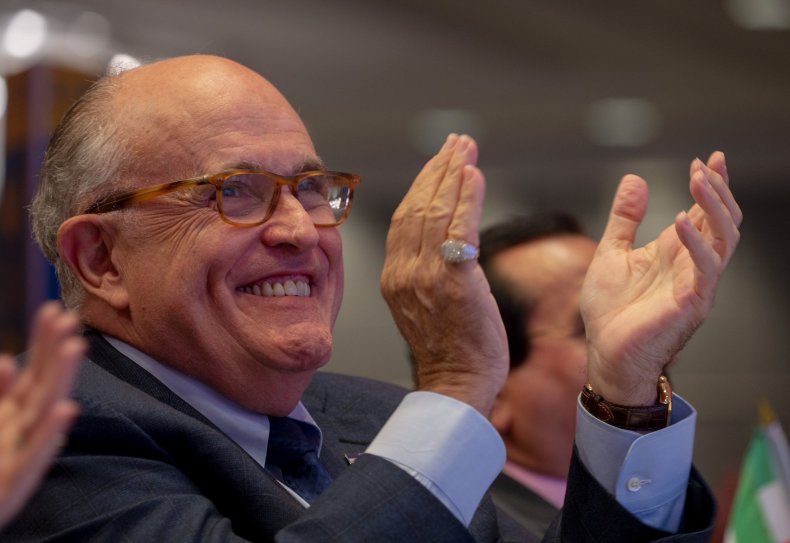 While Trump has said that he is willing to sit down for an interview with Mueller if it helps bring an end to an investigation that has dogged his presidency, Giuliani again warned that doing so could result in yet more legal peril.
"It is hard to recommend an interview when the questions presented indicate they have no evidence, and it is hard not to get at least the appearance they are attempting to trap him into perjury," Giuliani said.
Mueller's team has thus far given little indication that the investigation is winding down. Last week, however, Giuliani claimed that Trump was "basically the last witness" in the probe.