Rudy Giuliani Says Police Brutality Is 'Very Rare' and 'Not Even Close to Systemic'
Former New York City Mayor Rudy Giuliani, whose time in office was characterized by a vaunted "zero-tolerance" approach to crime, dismissed concerns about the prevalence of police brutality in the U.S. as "hysteria."
Giuliani, who is now a personal lawyer to President Donald Trump, told Maria Bartiromo on her Fox News show Sunday Morning Futures that the protests in New York City, which have now been running for 10 nights, "can't go on for much longer."
"They have been peaceful. They were yesterday and they were the day before. It has put a tremendous strain on the police department and the idea...that the police department has been out of control is totally crazy," said Giuliani, who was NYC mayor from 1994 to 2001.
"It's a complete construct of the left. It's like the hysteria they've created over police brutality...So basically police brutality, when it happens, is shocking and terrible but it's not at all, not even close to systemic. It's very rare actually. And that's just the truth. That's not racist."
Giuliani is unpopular with black New Yorkers who remember his time as mayor, said Hawk Newsome, chairperson of Black Lives Matter for Greater New York.
Many "hate him with a passion," Newsome told Newsweek, because of the zealous, discriminatory policing of black people that took place on his watch.
Newsome also questioned the data Giuliani used to make his claims about police brutality.
"There are holes in this data because police precincts are not obligated to share this information," he said. "If people do not believe that police violence is a black problem, then I don't care if they look on it as a white problem.
"As long as they see it as a problem and that they agree that police need to be defunded, police unions need to be broken up, and that police have operated with impunity for so long that they have no regard for the law."
According to figures compiled by the Mapping Police Violence project, black people are three times more likely to be killed by police than white people and account for 24 percent of those killed despite representing only 13 percent of the population.
The same data shows that police killed 28 unarmed black people in the U.S. last year compared to 51 who were white, again showing blacks are disproportionately affected.
While the latest protests were triggered by the death of George Floyd, an unarmed black man who was in the custody of Minneapolis Police Department officers, justice campaigners say the issue is broader than killings alone.
They point to data showing that blacks are more likely than whites to have any force used against them by police, and also to be stopped or detained, because of what they say is systemic racism that afflicts law enforcement.
A 2016 study published in American Journal of Public Health found police are 2.8 times more likely to kill black men than white men. Moreover, a 2019 article in the journal PNAS found that 1 in every 1,000 black men can expect to be killed by police.
Atheendar Venkataramani, a physician and assistant professor of health policy at the Perelman School of Medicine at the University of Pennsylvania, told Newsweek previously that violence against black men is a "critical public health issue."
"Put simply, police violence—and the structural racism that may lie at its root—can have a myriad of effects on health and well-being over the life course," Venkataramani said.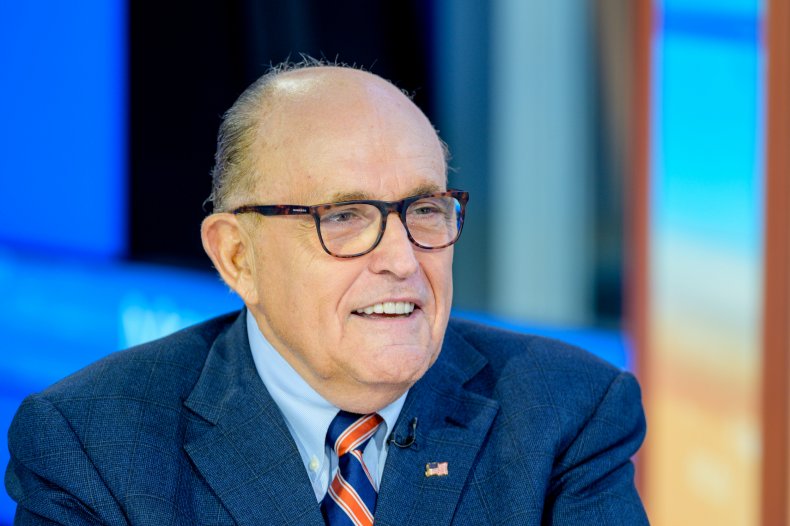 This article was updated with comments by Hawk Newsome.