Giuliani Says FBI 'Possibly' Had a Spy in Trump's Campaign Team
Rudy Giuliani appears to have bought into the theory there was an FBI informant placed inside the Donald Trump campaign in 2016.
Speaking in an interview with Fox News' Laura Ingraham on Wednesday, the president's recently appointed lawyer initially said he did not know if there had been a mole in the Trump campaign. However he later came back to the subject, suggesting there may have been.
"What they did with [Paul] Manafort, what they did with Michael Cohen, all the illegitimate things they've done—possibly placing a spy in the Trump campaign," Giuliani said, referencing the Bureau carrying out raids on Manafort and Cohen, as well as the new favoured theory that says there was an informant in the campaign team.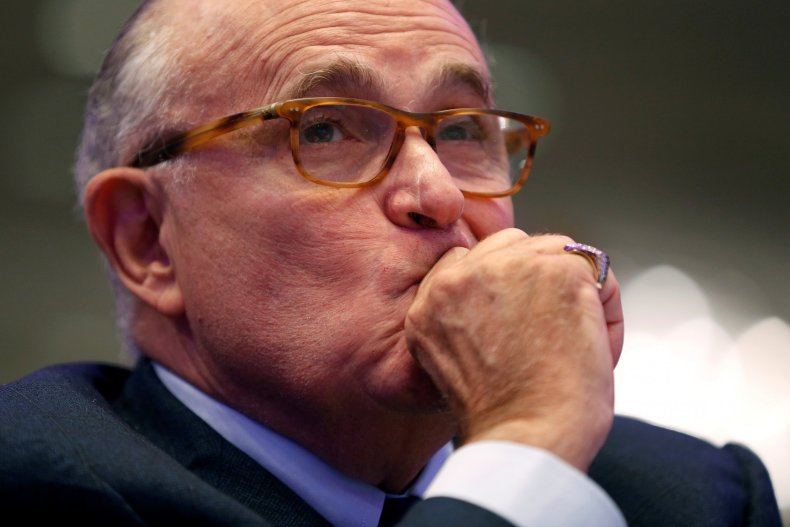 "All these things are areas where indictments have been dismissed because of government misconduct," he added.
The idea of an informant in the Trump campaign comes following testimony by Fusion GPS co-founder Glenn Simpson, who told the Senate Judiciary Committee in August 2017 that he understood the FBI had a source in the Trump campaign, The Washington Post reported.
Simpson, whose firm carried out opposition research and put together the Trump dossier, said additional information that backed up the dossier included a "human source from within the Trump organization," The Hill reported in January.
However, a source told the publication that Simpson had misspoken and was in fact referring to information from an Australian diplomat about Trump's campaign aide George Papadopoulos.
But the theory since has been picked up by a number of people, including Giuliani, who also commented in the Wednesday interview that the ongoing Russia probe should be brought to an end and that Special Counsel Robert Mueller "has nothing."
It's been a year, he's gotten more than 1.4 million documents, he's interviewed 28 witnesses, and he has nothing, which is why he wants to bring the president into an interview," Giuliani said.
"It's about time to get the darn thing over with. It's about time to say, 'Enough. We've tortured this president enough," he added.