Giuliani Thinks Trump Team Should Be Allowed to 'Correct' Mueller Report, Says, 'They're Not God'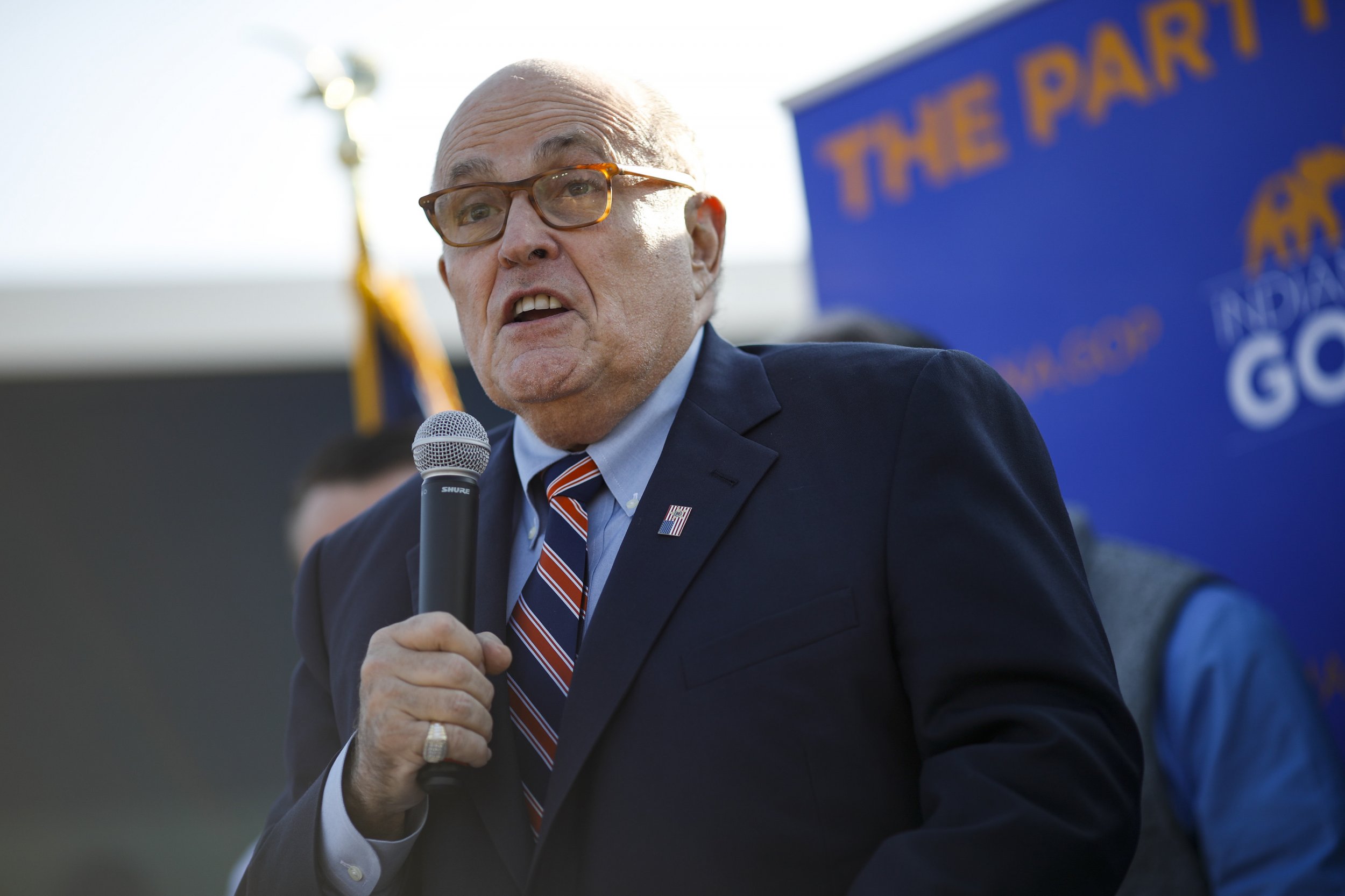 Former New York mayor Rudy Giuliani said the legal team of President Donald Trump has the right to vet any final report from special counsel Robert Mueller.
Giuliani went farther than any of Trump's legal advisers in demanding the right to review the report into claims of collusion with Russia during the 2016 election, The Hill reported.
Related: Fox News expert says latest Mueller revelation is likely evidence of collusion
In a phone interview Giuliani, who is a member of Trump's legal team, told the news outlet that the team should be able to check the conclusions of the report, which is now in its 20th month.
"As a matter of fairness, they should show it to you so we can correct it if they're wrong. They're not God, after all. They could be wrong," he told The Hill.
Reiterating that Trump was innocent of all claims, Giuliani said that it was important to protect executive privilege but admitted it would be tough to withhold parts of Mueller's final report.
"Of course we have to see [the report] before it goes to Congress. We have reserved executive privilege and we have a right to assert it. The only way we can assert it is if we see what is in the report."
There is a debate over whether there would be interference into the inquiry, especially as the president's nominee for attorney general, William Barr, has criticized "overzealous prosecutors" conducting the investigation.
Mark Zaid, a D.C.-based attorney who has represented clients from both parties, told The Hill: "I don't believe that Mueller would, unless it was so apparently wrong, correct something."
If the report is not made public, however, Congress could issue a subpoena to try to force its release.
California Representative Adam Schiff, the top Democrat on the House Intelligence Committee, told CNN he would do "everything possible so that the public has the advantage of as much of the information as it can."
CNN also reported that investigators are examining whether conflicting public statements by Trump and his team would be considered an attempt to obstruct justice.
Meanwhile, the former Trump lawyer Michael Cohen will testify before Congress on February 7, before he starts his three-year jail sentence following his convictions for financial crimes, lying to Congress and campaign finance violations.
The New York Times reported on Thursday that the Mueller probe is focusing on at least a dozen Ukrainian officials in politics and business who may have used Trump's 2017 inauguration to advocate for pro-Russia policies and business deals.