Giuliani Says Trump's Written Responses to Mueller Were 'A Nightmare,' Contradicting President's Claim He Did it 'Very Easily'
Rudy Giuliani, President Donald Trump's personal lawyer, said that providing responses to special counsel Robert Mueller's questions "was a nightmare" for the president.
Last month, the president submitted written answers to Mueller's questions. "My lawyers aren't working on that. I'm working on that. I write the answers. My lawyers don't write answers. I write answers," Trump said. "I was asked a series of questions. I've answered them very easily.
Giuliani had a different take on Trump's response to the special counsel's questions. "Answering those questions was a nightmare," Giuliani told The Atlantic. "It took him about three weeks to do what would normally take two days."
Trump's lawyer told Axios that obstruction of justice was not mentioned in the correspondence with Mueller, although many analysts believe Trump did commit obstruction of justice.
Many point to Trump's interview with NBC News host Lester Holt in May 2017 in which the president said he was thinking about the FBI's investigation into Russian election interference when he fired James Comey, the agency's director, as evidence of obstruction.They also point to Trump's comments to the Russian foreign minister about firing Comey as another example.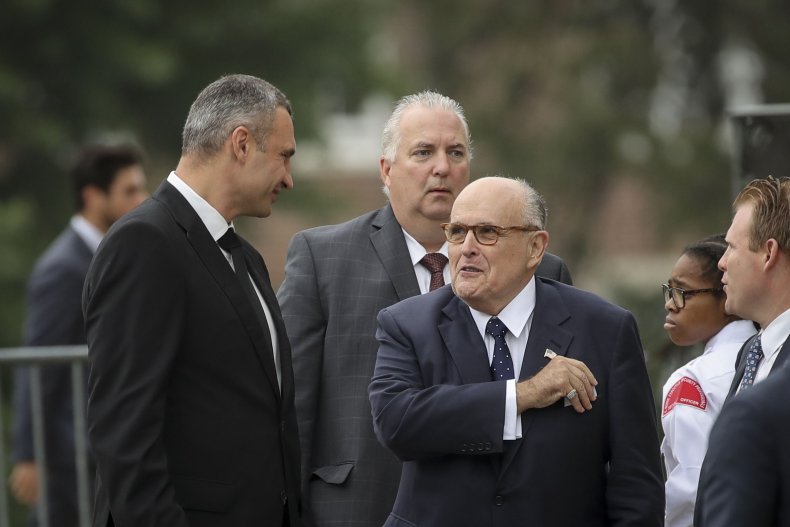 Trump, along with Giuliani and other close allies, has regularly lambasted the Mueller probe, saying it has gone on for too long and has reached too far beyond its intended scope.
Giuliani has also said that he doubted that Trump had committed crimes. "I don't think they have any evidence of collusion of any kind. I think their obstruction case, as a legal matter, doesn't exist."
While Giuliani has repeatedly dismissed the possibility of Trump being indicted, even as former allies flip on the president, others are less confident about his legal future. John Dean, the former White House counsel for Richard Nixon, said on CNN that Giuliani is "deluding" Trump about his possible legal trouble, Yahoo News reported.
The former New York mayor told The Associated Press in June that the attacks on the Mueller inquiry were intended to alter public perception of the investigation. "Our strategy is: When we weren't talking, we were losing," Giuliani said. "Normally in a criminal or civil investigation, the audience would not be the public. But in this one, it is."
He told The New Yorker that the Trump administration might try to stop Mueller from publicly releasing the final report by invoking executive privilege.
Senior members of Trump's campaign team have met with Russian officials. The meeting Donald Trump Jr. arranged between the president's top campaign advisers and "Kremlin-connected Russians" is reportedly among the key events under investigation.
The president's son was offered "very high level" dirt on Hillary Clinton as "part of Russia and its government's support for Mr. Trump," The New York Times reported.
At least five former Trump advisers, 26 Russians, three Russian companies, one California man and one London lawyer have been indicted by Mueller or pleaded guilty, according to Vox.