Giuliani: Stop Mueller Probe Friday, Last Chance for Sessions, Rosenstein to 'Redeem Themselves'
Rudy Giuliani, President Donald Trump's attorney and the former mayor of New York City, called for the suspension of special counsel Robert Mueller's probe last night. Giuliani also warned that Friday would be Jeff Sessions and Rod Rosenstein's last chance to "redeem themselves."
Speaking on Fox News to Sean Hannity Thursday evening, Giuliani said the FBI officials named in the Justice Department's Office of the Inspector General report needed to be investigated. "Tomorrow, Mueller should be suspended, and honest people should be brought in, impartial people to investigate these people like [Peter] Strzok," Giuliani said. "Strzok should be in jail by the end of next week."
Giuliani added: "I believe that Rod Rosenstein and Jeff Sessions have a chance to redeem themselves, and that chance comes about tomorrow."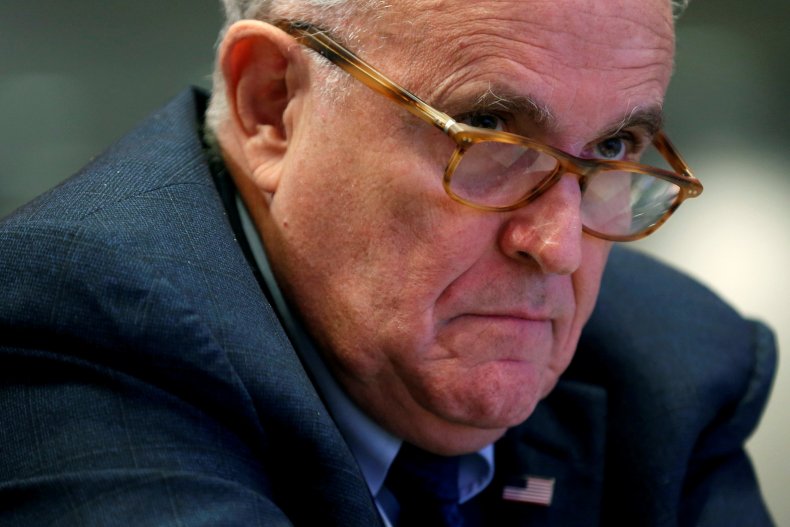 Michael Horowitz, the DOJ Inspector General, and his staff assembled a report released publicly on Thursday that found the FBI was not "directly affected" by political bias when it handled the investigation into Hillary Clinton's private email server. However, several officials in the agency were found to have made decisions that did not comply with normal department standards. James Comey was one of the officials listed. In addition, the report also found that Peter Strzok made comments that were inappropriately critical of Trump before he was elected into government.
In May, Giuliani told reporters at a White House event that he didn't believe Mueller's job was on the line. "I don't think he's going to fire Mueller. Mueller is creating his own problems," he said.
Since Mueller began his investigation into whether there was collusion between the Trump campaign and Russia to help Trump win the 2016 presidential election, Republicans and Democrats in congress alike have warned the president against firing the special counsel. In mid-April, Senate Minority Leader Chuck Schumer said a firing could potentially result in Trump's impeachment.
Giuliani also called on Attorney General Jeff Sessions, who recused himself from the Russia investigation, to "step up big time to save his department" by suspending the probe and bringing in "honest" agents to investigate the names listed in the 500-page report.