Giuliani Thinks His Defense of Trump Is Going Great, but Experts Call It 'Erratic' and 'Aimless'
Rudy Giuliani appeared on a variety of television news programs in the past five days as part of a media blitz aimed at explaining a hush payment made by President Donald Trump's personal attorney to an adult film actress who alleges she had an affair with Trump over a decade ago. But while Giuliani said his media tour has succeeded in controlling the conversation around Trump attorney Michael Cohen's $130,000 payment to Stormy Daniels, some experts are baffled by the performances of the former New York City mayor.
"We all feel pretty good that we've got everything kind of straightened out and we're setting the agenda," Giuliani told The Washington Post Sunday after appearing on ABC News's This Week earlier in the day to defend the president. On the program, he admitted he was only about "halfway there" to understanding all the facts in the legal matter he has been publicly discussing for nearly a week.
"Everybody's reacting to us now, and I feel good about that because that's what I came in to do," Giuliani told the Post.
But Washington University in St. Louis law professor Kathleen Clark, an expert in legal ethics, told the Post that Giuliani's Sunday interview was "erratic, unpredictable, aimless."
"When he starts on a matter, and the matter's ongoing, and he needs to get up to speed, yes, there's risk involved in making any statement," Clark said. "But what's even more striking to me is, I couldn't tell what he thought he was going to accomplish."
Another expert, George Washington University law professor Jonathan Turley, told Fox News last week that Giuliani had "caused some damage for the president."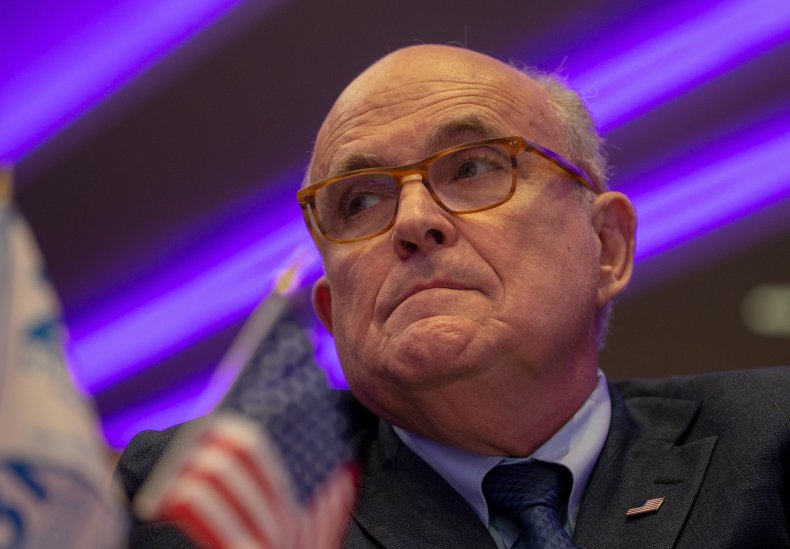 In the ABC News interview, Giuliani said Trump wanted to testify before special counsel Robert Mueller, but then seemed to reject the idea, saying "every lawyer in America thinks he would be a fool to testify." He also said that Trump may invoke his Fifth Amendment right and implied that Cohen may have paid off other women to stay silent about alleged affairs.
While campaign finance experts say the payment, which was not disclosed in federal campaign filings, could be considered a campaign finance violation if it was made to influence the election, others have pointed out that if Trump made similar payments to other women when he wasn't running for president, then Trump's legal team could potentially argue the payment had nothing to do with politics.
Trump has denied the affair and had previously said he did not know of the payment to Daniels, whose legal name is Stephanie Clifford. But last week, Giuliani said Trump reimbursed Cohen for the payment, contradicting the president's previous statements, but potentially minimizing the possibility of a campaign finance violation since there are no limits to how much money a candidate can donate to his own campaign.
After Giuliani appeared on This Week, Daniels's lawyer, Michael Avenatti, appeared on the program and attacked Giuliani's performance.
"I can't believe that actually just happened. I mean, what we witnessed by Rudy Giuliani may be one of the worst TV appearances by any attorney on behalf of a client in modern times," Avenatti said. "This guy is all over the map over the last 72 hours on some very simple facts that should be very straightforward. I think it is obvious to the American people that this is a cover-up, that they are making it up as they go along."