Giuliani 'May Have Proven' Trump Broke Law With Stormy Daniels Payment, Former Obama Ethics Chief Says
President Donald Trump may have broken the law by not disclosing money he gave to Michael Cohen in order to silence adult-film actress Stormy Daniels, according to a former White House lawyer.
Rudy Giuliani, the former New York City mayor who joined Trump's legal team that is responding to the Russia investigations, told Fox News's Sean Hannity Wednesday that the president repaid Cohen the $130,000 that was given to Daniels, real name Stephanie Clifford. Daniels has claimed that she and Trump had an affair in 2006. Trump had previously denied knowledge of the payment.
Related: Trump's Fox comments are being used against Michael Cohen
Giuliani has claimed that because the payment came from Trump's personal account and not his presidential campaign, the payment does not constitute a campaign finance violation. He reiterated this in an interview with The Washington Post on Wednesday following his Fox News appearance: "Was the president really wise to take it out of personal funds rather than from campaign funds? Thank God he did, [or else] he'd get a campaign finance violation they'd try to drum up into a felony or something."
Trump said as much in tweets Thursday morning, writing: "Money from the campaign, or campaign contributions, played no roll [sic] in this transaction."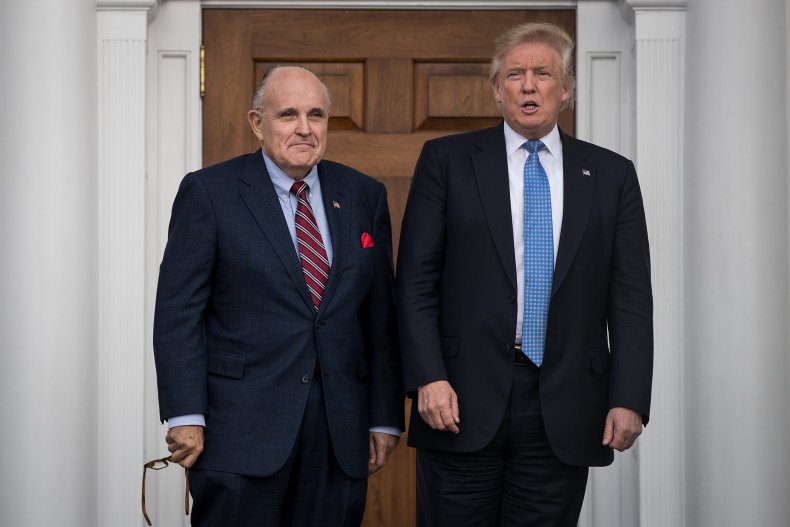 But because the payment could constitute a loan and does not appear in Trump's presidential financial disclosures, he might have broken the law, according to Norm Eisen, a senior fellow at Brookings Institution who was the special assistant for ethics and government reform under former President Barack Obama and is an outspoken critic of Trump. Failing to disclose that would constitute making a false statement, punishable by a fine and prison time.
Whether Trump broke the law by not disclosing the payment has been the subject of a complaint by Citizens for Responsibility and Ethics in Washington (CREW), a nonprofit watchdog where Eisen serves as board chair. On March 8, the organization sent a letter to the Department of Justice and the United States Office of Government Ethics requesting an investigation into whether Trump's payment to his lawyer "constituted a loan to President Trump that he should have reported as a liability on his public financial disclosure...and if President Trump knowingly and willfully failed to report it."
Eisen and CREW aren't the only ones who have said that Giuliani's comments about the Cohen payment could be problematic for Trump.
"You have the president on tape on Air Force One saying he did not know about the payment and [that] you'll have to ask Michael Cohen about that," Fox News host Laura Ingraham said on television Wednesday. "Rudy just goes on with Hannity and says 'Oh no, he reimbursed them'.... I love Rudy, but they better have an explanation for that. That's a problem."
"This opens the Pandora's box into serious, serious issues for Donald Trump," Michael Avenatti, a lawyer representing Stormy Daniels in an ongoing lawsuit against Cohen, said Wednesday on CNN. "I said it weeks ago, I'm going to say it again: Mr. Trump will not serve out his term. No way, no how. He will be forced to ultimately resign. This is a bombshell." Daniels is also suing Trump for defamation, and Cohen is under investigation by federal prosecutors in the Southern District of New York.