Giuliani: Trump Feels 'Terrible,' But Will Debate Clinton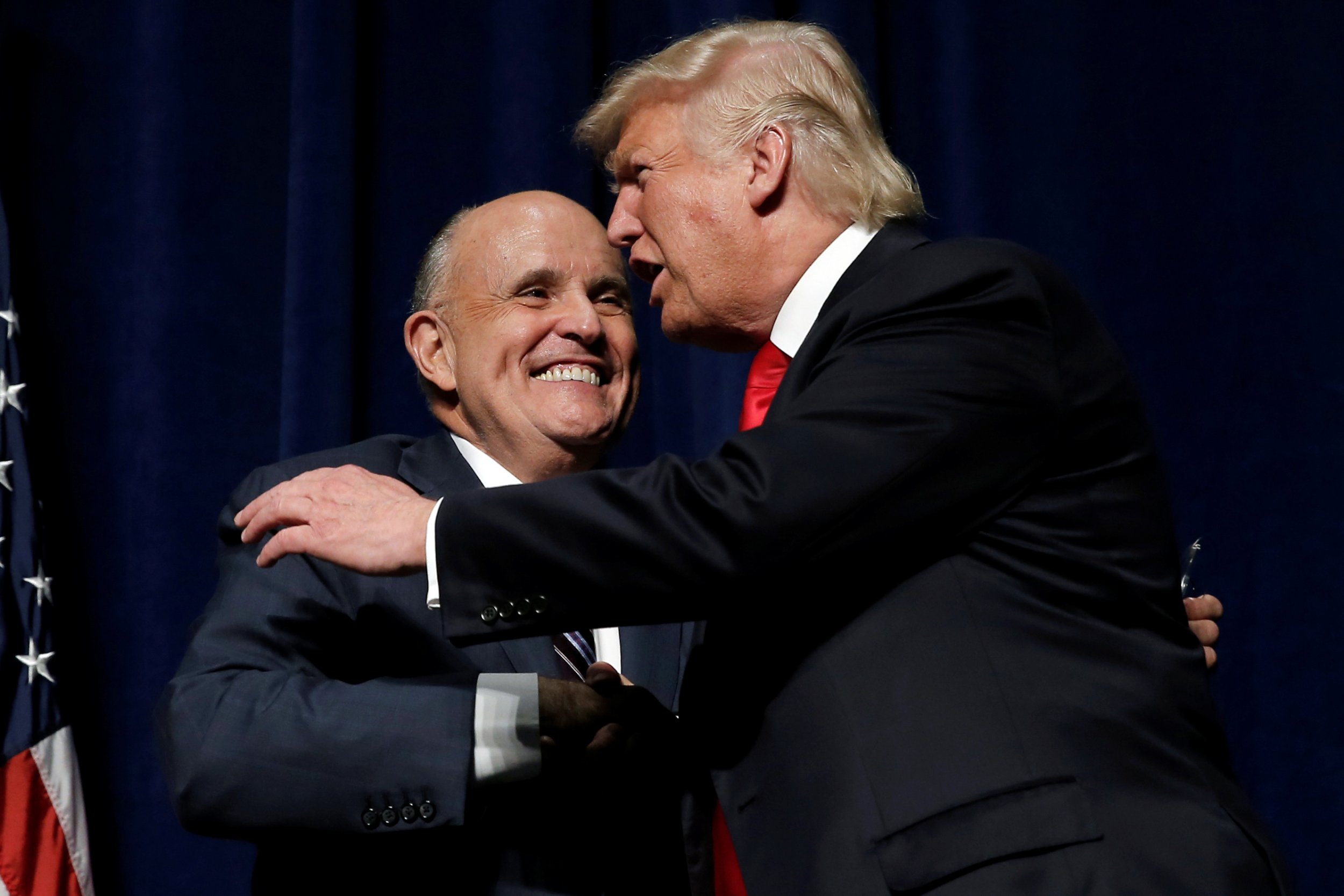 Republican Donald Trump, facing a revolt from his party over vulgar comments he made about women, feels "terrible" about the remarks but has no intention of stepping aside in the U.S. presidential race and will appear at a debate later on Sunday, a top Trump adviser said.
The adviser, former New York Mayor Rudy Giuliani, struck a defiant note in appearances on Sunday talk shows, saying that at the debate with Democrat Hillary Clinton, Trump would not rule out going on the offensive by bringing up her husband Bill Clinton's past infidelities.
A 2005 video that emerged on Friday showed Trump, then a reality TV star, speaking on an open microphone about groping women and trying to seduce a married woman. The video was taped only months after Trump married his third wife, Melania.
Interviewed on NBC's "Meet the Press," Giuliani said both presidential contenders were flawed but that Trump feels he owes it to his supporters to stay in the race.
"He obviously feels very bad about what he said, he's apologized for it," Giuliani said. "What he'd like to do is move on to the issues that are facing the American people."
Republicans have attacked Hillary Clinton over what they say is her role in trying to discredit women who accused Bill Clinton of sexual misconduct decades ago.
A month before the Nov. 8 U.S. election, Trump is facing the biggest crisis of his 16-month-old campaign. The pressure on him will be intense at the 9 p.m. EDT debate at Washington University in St. Louis.
It is the second of three scheduled presidential debates as the long-running U.S. election contest enters its final weeks.