Giuliani Using 'Tyrant Playbook' in His Shooting Comey Comments, 'Morning Joe' Host Says
Rudy Giuliani—President Donald Trump's lawyer and the former mayor of New York City—stirred up controversy with recent comments suggesting Trump could shoot former FBI Director James Comey and not be indicted.
Giuliani said Trump would have to be impeached to remedy illegal behavior. "If he shot James Comey, he'd be impeached the next day," Giuliani told the Huffington Post over the weekend. "Impeach him, and then you can do whatever you want to do to him."
Morning Joe host Joe Scarborough said on his MSNBC show on Monday that this sounded like something the lawyer of dictatorial leader would say.
"This is really literally out of a tyrant's playbook," Scarborough said, via a clip posted to Mediaite. "You pick the president's sworn political enemy and then you put it out there about the shooting of him. And you let the president's followers know that—Vladimir Putin could shoot his political rival and not be thrown in jail. [Turkey's President Recep Tayyip] Erdogan could do the same thing. Except this is in America."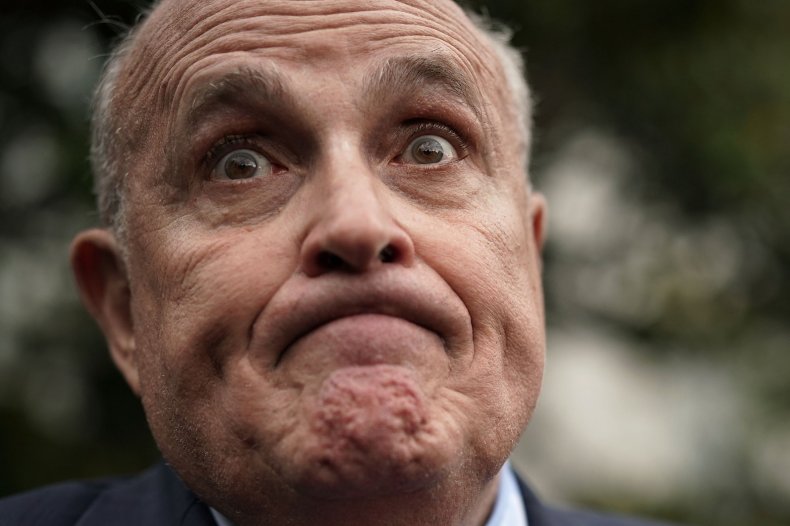 Scarborough then brought up the hypothetical idea that the reaction to a similar statement from former President Barack Obama's administration would have been much different.
"I'm sorry. We just have to play this game," Scarborough said, via the Mediaite clip. "What if Barack Obama had said in 2009, 2010, or let's say Eric Holder here. What if Eric Holder had said, you know what Barack Obama could shoot Rush Limbaugh and he can't be indicted. Barack Obama could shoot Paul Ryan and he couldn't be indicted. You know what, Barack Obama could shoot George W. Bush and he couldn't be indicted. The reaction from Republicans and the media would be just mind-boggling."
The Trump legal team has, over the past few days, ramped up its comments suggesting the president has broad powers to protect himself legally. Giuliani, for instance, also said on ABC's This Weekon Sunday that Trump likely had the ability to pardon himself, even if he chose not to do so. Trump himself backed that line of thinking in a tweet on Monday while claiming the investigation into his campaign's ties with Russia was a "witch hunt," a common refrain for the president.
"As has been stated by numerous legal scholars, I have the absolute right to PARDON myself, but why would I do that when I have done nothing wrong?" Trump posted to Twitter. "In the meantime, the never ending Witch Hunt, led by 13 very Angry and Conflicted Democrats (& others) continues into the mid-terms!"