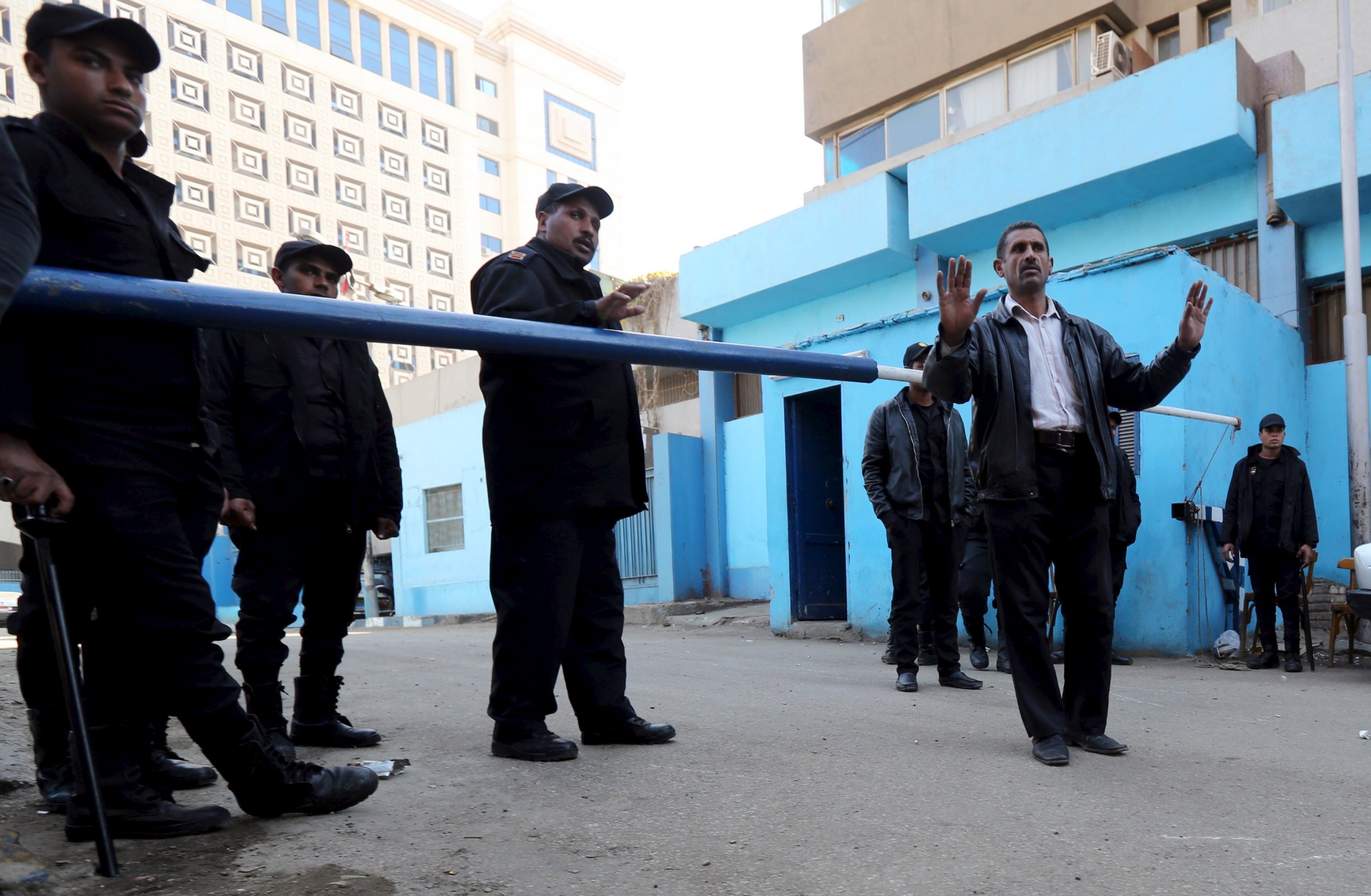 The body of an Italian student who went missing in Cairo was found half naked by the roadside with cigarette burns and other signs of torture, a senior Egyptian prosecutor said on Thursday.
In Rome, Italy's Foreign Ministry summoned the Egyptian ambassador to express concern over the death of Giulio Regeni, who disappeared on Jan. 25, the fifth anniversary of the uprising that ended Hosni Mubarak's 30-year rule.
The body of the 28-year-old Cambridge University doctoral student has been taken to a Cairo morgue, a morgue worker and Egyptian security officials said.
The officials said an investigation had begun.
"What we are certainly doing is urging the Egyptian government to allow Italian authorities a joint investigation, to return the boy's body to his family as soon as possible, to collaborate. We want the truth about what happened," Italy's foreign minister, Paolo Gentiloni, told RAI state TV.
Italy's Prime Minister Matteo Renzi later repeated the request for Regeni's body be returned as soon as possible and a source from his office said an Italian police team had been sent to Cairo to join the investigation.
Regeni had disappeared after leaving home in a smart district of Cairo to meet a friend, according to another friend. His body was found at the start of the main road between Cairo and Alexandria, security officials said.
Last year, Islamic State militants kidnapped a Croatian man from the outskirts of Cairo and later beheaded him, but such incidents are rare and there was a heavy police presence in downtown Cairo when Regeni went missing.
Rights groups say Egyptians are often detained by police on little evidence and beaten or coerced. Scores have disappeared since 2013. Egypt denies allegations of police brutality.
Although the cause of death is still unclear, Regeni's case could hurt Egypt's efforts to project an image of stability and attract more tourism and foreign investment after years of political turmoil and Islamist militant violence.
The Italian Foreign Ministry's director general, Michele Valensise, "urgently" summoned Egyptian Ambassador Amr Mostafa Kamal Helmy after Regeni's body was found on Wednesday.
The ministry said it expected "maximum collaboration at all levels in light of the exceptional gravity of what happened".
Italian Industry Minister Federica Guidi cut short a two-day visit to Egypt on Wednesday after Regeni's death was reported.
A copy of Regeni's CV, provided by another friend, indicated he spoke four languages and had won several scholarships. His research focused on trade unions in Egypt after the 2011 uprising that ended Mubarak's 30-year rule.
Islamist militants have killed hundreds of police and soldiers since the army toppled President Mohamed Mursi of the Muslim Brotherhood in 2013 after mass protests against his rule. They have also targeted Westerners.