Give Blood, Get a Joint: Dispensary Offers Free Marijuana to Donors During Blood Shortage
A marijuana dispensary in southeast Michigan is offering up free joints to customers who can show proof that they donated blood, as the nation is currently facing a blood shortage.
The Greenhouse of Walled Lake dispensary recently announced the "Pot for Plasma" promotion, which is set to begin on January 18.
"Our state and our country continues to be in crisis, and we are asking people to go out and donate their blood or plasma at a convenient site," the dispensary's founder and owner, Jerry Millen said in a press release, which was sent to Newsweek. "Their generous donations may allow someone to have a surgery or even save their life. 'Pot for Plasma' is our way of rewarding our old customers and new customers for giving back to the community. In fact, I will be donating my blood and plasma as well."
According to the press release, customers, aged 21 and over, will receive a free pre-rolled marijuana joint if they show any sort of proof that they donated blood, such as a sticker or bandage on their arm.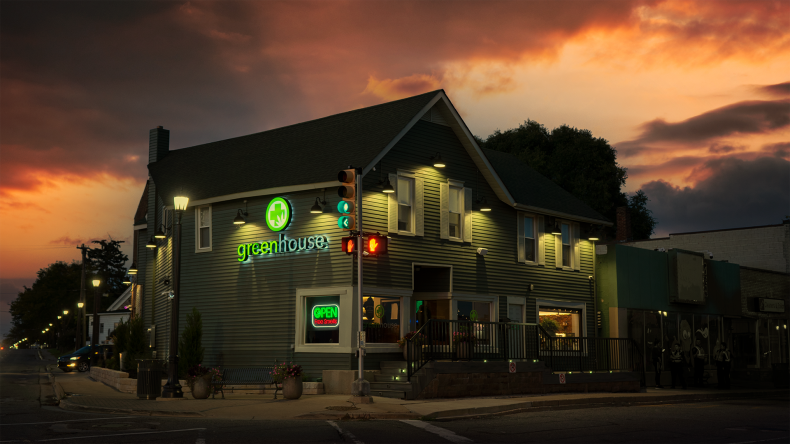 While speaking with Newsweek on Thursday, Millen, who has been in the cannabis industry for 15 years, explained that he decided to launch the promotion in order to help people amid a nationwide blood shortage.
"I saw that there's a blood shortage and I thought, 'you know, we could do something, it's not gonna be huge but it's more important to raise awareness,'" Millen said. "A blood shortage is huge and people are dying because they need blood."
Millen explained that after learning about the nationwide blood shortage he thought that it might be a "good idea" to launch the promotion.
"We can do something. We can give the pre-rolls away," Millen said. "It's not gonna hurt us but it is gonna raise awareness."
Earlier this week, the American Red Cross announced that the nation was facing a blood shortage and urged people to give blood if they can.
"The American Red Cross is facing a national blood crisis—its worst blood shortage in over a decade, posing a concerning risk to patient care," it said in a statement. "Amid this crisis, doctors have been forced to make difficult decisions about who receives blood transfusions and who will need to wait until more products become available. Blood and platelet donations are critically needed to help prevent further delays in vital medical treatments."
The organization reported a 10 percent decline in the number of individuals that are donating blood since the onset of the COVID-19 pandemic.
"The Red Cross has experienced low donor turnout ever since the Delta variant began spreading in August, and that trend continues as the Omicron variant takes over," the Red Cross said.
Last year, Greenhouse of Walled Lake held a similar promotion, giving away free pre-rolls to those who showed proof that they received a COVID-19 vaccination.
In a statement sent to Newsweek, a spokesperson for the American Red Cross said, "We are so grateful that Americans are rolling up their sleeves to help patients in need across the USA. People donate blood for a variety of reasons and at the Red Cross, we're so heartened to see folks from all walks of life helping to address this national crisis."
The statement continued, "With less than a one-day supply of critical blood types in recent weeks, another surge of COVID-19 cases and the impacts of winter weather, it's vital that donors come forward in the days and weeks ahead to help prevent further delays in vital medical care."
Update 01/13/22, 4:35 p.m. ET: This article has been updated to include a statement from an American Red Cross spokesperson.