A Paralyzed Man Painted Harry Potter Using Only His Mouth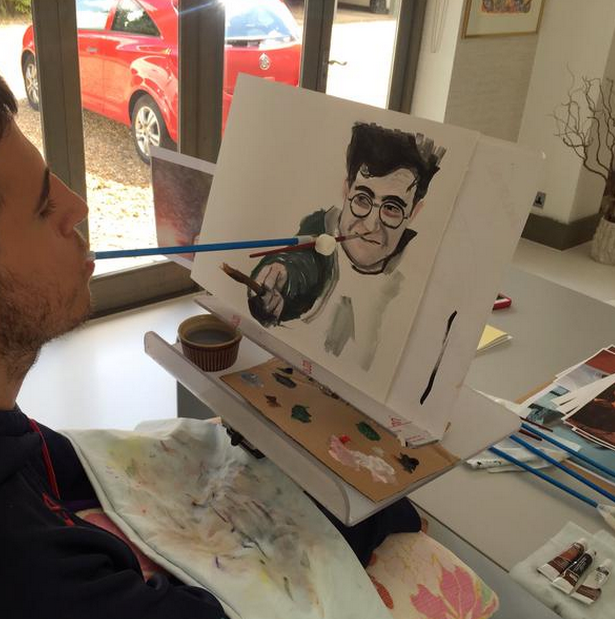 A 23-year-old English man managed to paint Harry Potter using nothing but his mouth to hold the brush.
Henry Fraser has been paralyzed from the shoulders down since he dislocated his neck in a beach accident when he was 17. These circumstances have not kept him from recently rediscovering his love for drawing and painting. His technique, though, is unorthodox.
Though he's only been painting for a couple of months, Fraser managed to produce this "mouth painting" of Harry Potter in five hours:
Fraser, who lives in a small village in Hertfordshire, discoverd the ability after being stuck in bed with a recent illness.
"I was getting rather bored and found an app on my iPad that I could use for drawing by holding a stylus in my mouth and touching the screen," Fraser explained to Newsweek. "I loved it." Fraser now draws and paints with pencils and paint by fixing the utensils to a mouth stick. Because of his accident, he doesn't have the option of using his hands.
"It's funny, but without that illness I would never have rediscovered my love for drawing, painting and creating," the painter adds. "Adversity has given me a gift."
This particular portrait exceeded its creator's expectations—Potter author J.K. Rowling praised it on Twitter:
Not bad, for a muggle.