Give Madagascar the Vaccine it Needs: Food | Opinion
While we race to vaccinate people against the deadly coronavirus, in Madagascar what's needed most to save lives is food. According to the United Nations, famine is threatening the island nation off the coast of east Africa.
One of the worst droughts ever has devastated food production in southern Madagascar. People are starving to death. Families are so desperate for food they are "eating locusts, raw red cactus fruits or wild leaves." We have the vaccine to prevent famine and starvation: food. We must get food to Madagascar to save lives.
"The issue is no longer about how bad it is—it is extremely bad. Children are starving, children are dying," said Amer Daoudi of the U.N. World Food Program (WFP), who was just in southern Madagascar.
Over 1 million people are facing severe hunger in southern Madagascar. The WFP and other relief agencies lack the funds to help them. We must ensure enough funding for the relief mission. WFP said it urgently needs $74 million dollars to save lives in Madagascar. That is less money than the payroll of many professional sports teams.
"Years of poor harvests driven by drought upon drought, and weather-related damages to fishing, have pushed people to the brink," said Dominique Burgeon of the U.N. Food and Agriculture Organization.
The first priority is to save children from malnutrition, which can cause lasting physical and mental damage or death. Tragically right now children are dying from malnutrition in Madagascar. We can stop this.
We must also ensure free meals are available at school so every child can eat and attend class. With food supplies exhausted, families are withdrawing children from school so they can search for food. Children are in danger of being forced into hard labor to get food to survive.
Right now WFP is feeding 200,000 children in southern Madagascar with school meals, but many more need to be reached.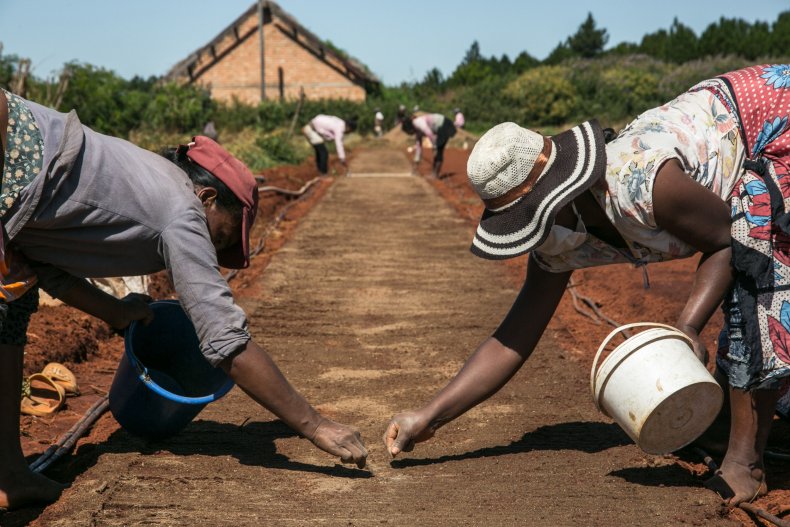 "The number of beneficiaries represents 25 percent of children in southern Madagascar (200,000 out of 795,000) and need to be increased given the current food and nutritional crisis in the south of the country, where school meals are often the only meal of the day for most of the schoolchildren," said Shelley Thakral of the WFP.
If we can fully fund infant feeding and the WFP school meals in Madagascar we can save children's lives.
While we are in a race against time to get emergency aid to Madagascar, we must also deliver supplies to get food production ready. This must include help for farmers so they can better withstand drought.
You can donate to WFP to help them finance this difficult relief operation—aid is needed in remote areas. You can also write letters to your elected officials urging them to support food aid for Madagascar.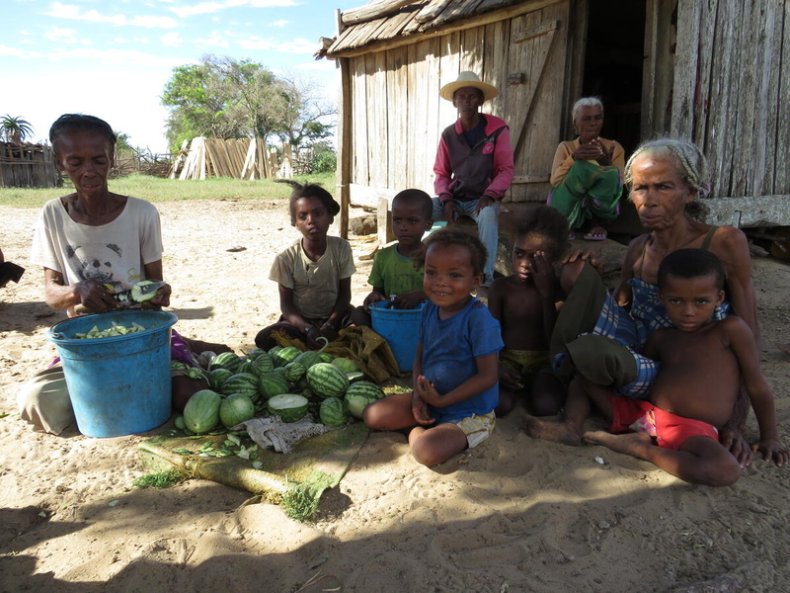 Tell others about the crisis so they know that a severe hunger emergency is taking place in Madagascar. It is very rare that you see Madagascar on the news. The U.N. said it wants "to draw international attention to a humanitarian crisis that risks being invisible."
We cannot let the cries for help from Madagascar be ignored. We can each do something to help, even right on your smartphone. The app FreeRice raises donations for WFP as does Charity Miles and Share the Meal.
Imagine a family in Madagascar, who depends on farming to survive, and the desperation they must feel being unable to grow food because of the droughts. They have no backup food supply and are depending upon help from the WFP. If the WFP has the funding, they can save these families from starvation.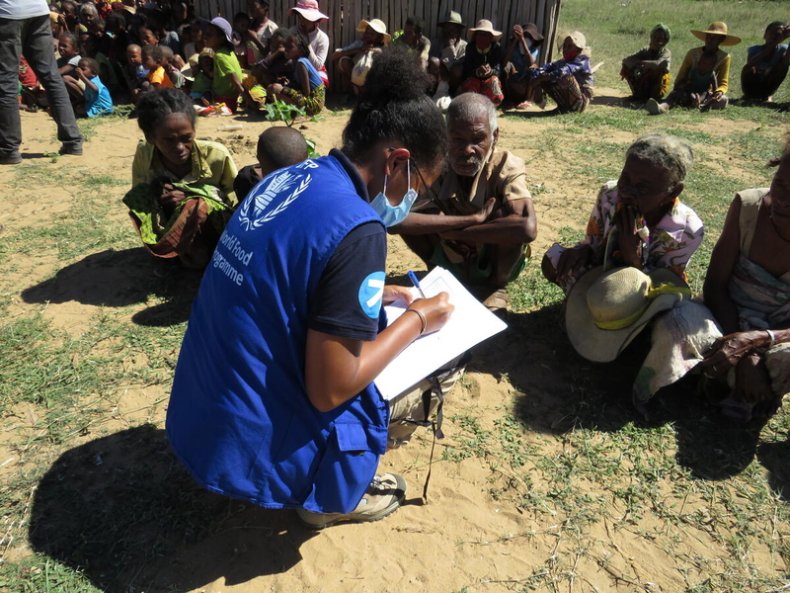 Just like vaccines are saving lives from COVID-19, you too can save lives by helping feed those who are starving in Madagascar.
William Lambers is an author who partnered with the U.N. World Food Program on the book Ending World Hunger. His writings have been published by The Washington Post, The New York Times, Newsweek, History News Network and many other news outlets.
The views expressed in this article are the writer's own.