Give Parents the Power of the Purse | Opinion
Leave it to a smart woman to know what is best for children. One smart woman, a mother who also happens to be the governor of Iowa, Kim Reynolds, started the year with the answer for education: freedom.
Late last month, Governor Reynolds signed legislation that gives Iowa parents the freedom to choose the school that best fits their children's needs. Through Education Savings Accounts (ESAs), parents will be able to take the state tax dollars that are allocated for their children's education to choose the schooling that best fits their needs. Students will not be trapped in the government-run schools in their zip code but will have options.
Why have we allowed the government to dictate where our children go to school based on our zip code? Instead of sending our money to the state to control our children's education, the power is now in the hands of the parents.
Iowa parents now have that opportunity, as ESAs allow parents to use their tax dollars to pay for education that best supports their children—whether that's private school tuition, tutoring, textbooks, online courses, special needs resources, or other educational expenses. Nine states have already adopted ESA policies, including five in the last two years, and more will consider it this year. The Utah legislature just passed an ESA bill of its own.
It is no secret that parents have been awakened over the past few years to what their children are being taught in school. During the COVID pandemic, parents saw their young children being exposed to damaging ideologies, like radical gender theory and critical race theory. The most disconcerting realization was that their children were being exposed to sexual content, and all manner of inappropriate behavior was being presented to younger children as normal.
When I was growing up, my mom and dad didn't have to worry about my teacher telling me something that went against their values; most of the time the curriculum reinforced them. A majority of parents still believe schools should instill character and good values. Instead, public schools have been teaching students to hate themselves, to hate those of a different color, and to hate the country in which they are privileged to live.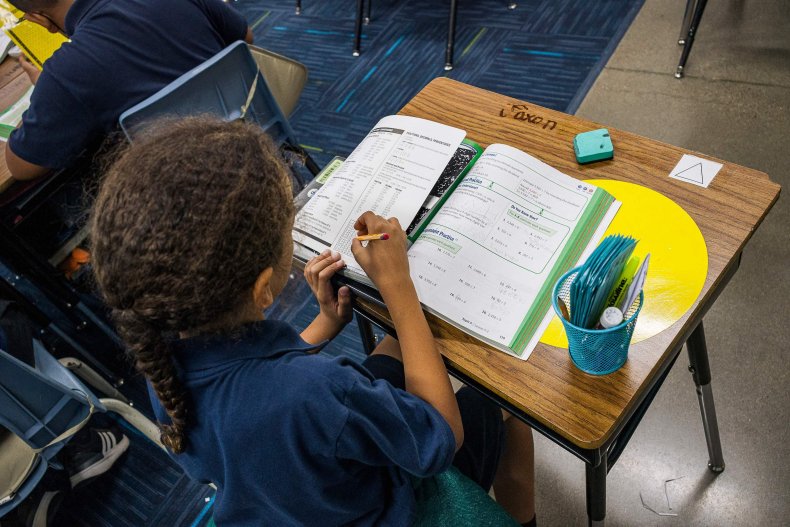 Children are heavily influenced by the school they attend. They spend at least 35 hours a week at school, even without extracurricular activities. Sorry, parents, but we need to realize that although we continue to be the largest influence in our children's lives, the school we send them to is a close second. This means it is up to us to ensure that schools are not teaching values contrary to our own.
Sadly, driven by teachers' unions and woke administrators, most government-run schools are doing just that. Unless we watch them like a hawk, ideologies creep in. We've seen some uprisings from parents against school boards, but school board elections have some of the lowest voter turnout rates in America.
The only solution is to empower parents to get children out of schools that teach values contrary to their own.
There is no better example of a mom who fought for her children's educational freedom than Virginia Walden Ford. Her son, William, was falling behind in a D.C. public school that had written him off, but she knew her son was capable of more and fought back. In 1998, she formed a grassroots organization, D.C. Parents for School Choice, that recruited and trained parents to stand up for their children's educational freedom. Thanks to Virginia's efforts, in 2003 President George W. Bush enacted the first and only federally funded scholarship opportunity for low-income children to attend a private school, known as the D.C. Opportunity Scholarship Program. This program has a 91 percent high school graduation rate, while other D.C. schools, sadly, have an almost 30 percent dropout rate.
Parents are the catalyst for change. If we want to send our children to schools that we can trust to educate our children and reinforce our values, we must keep fighting for choice in education. We should be able to lay our heads down at night knowing we've chosen a school that will help our children succeed in every aspect of life. After all, children are given to parents to raise, not to governments—something every state government would do well to remember.
Penny Nance is the CEO and President of Concerned Women for America, the nation's largest women's public policy organization.
The views expressed in this article are the writer's own.