Givenchy's Top 5 Iconic Looks, From Audrey Hepburn to Kanye West
After making countless indelible marks on modern culture and fashion, Parisian designer Hubert de Givenchy died on Monday morning. He was 91.
To Audrey Hepburn, Givenchy was an artist who understood her so deeply that she'd habitually call him just to say, "I love you." He was Jackie Kennedy's little French secret, making one-of-a-kind Parisian dresses for a First Lady pressured to stick with American garments. To experimental artists like Kanye West and Young Thug in the late 2000s, Givenchy's couture menswear led the way into a new, androgynous age in hip-hop.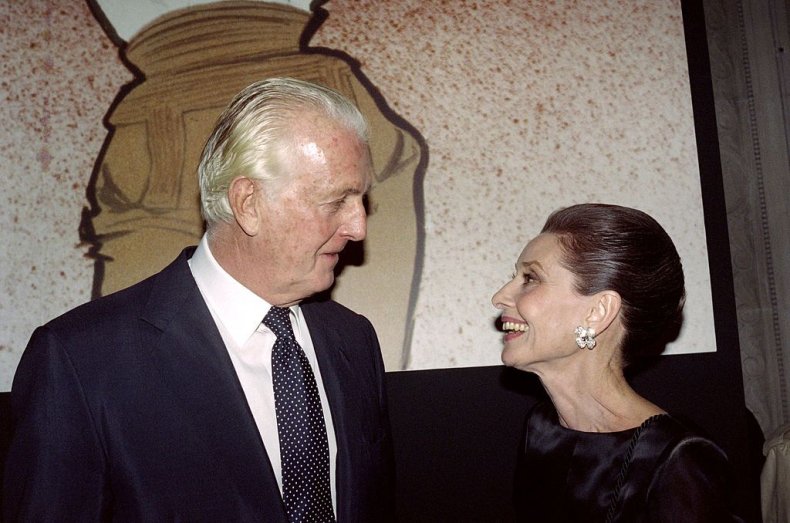 Givenchy was born into aristocratic wealth in 1927, and he moved to Paris at age 15 to study fashion at École des Beaux-Arts. After the second World War, Givenchy worked on his designs alongside then-unknown peers, Pierre Balmain and Christian Dior. In 1952, he launched House of Givenchy. Less than a year later, he met American actress Audrey Hepburn while she was shooting Sabrina. The two forged an immediate bond, and though Sabrina 's costume designer, Edith Head, won the Oscar for her work on the film, Givenchy maintained for the rest of his life that Hepburn's gowns on the film were his designs.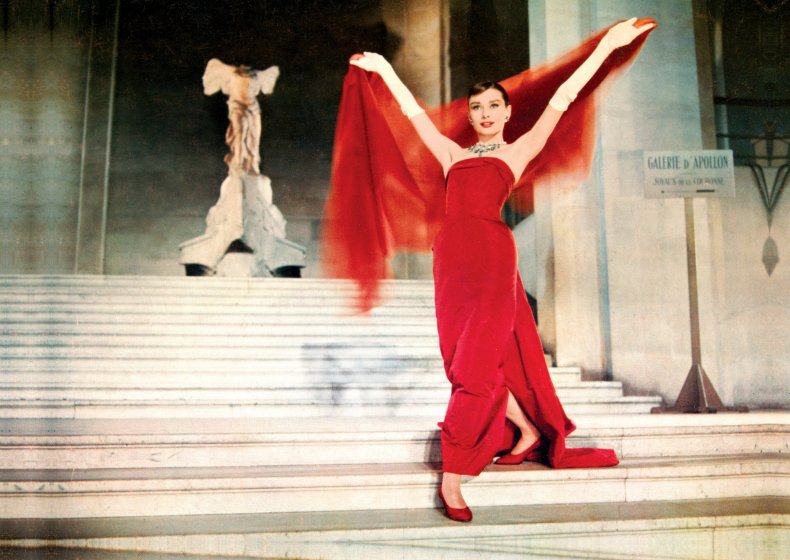 Hepburn and Givenchy make their artistic "love affair" undeniable
As if making a subtle power play, Hepburn publicly expressed her devotion to Givenchy before making 1957's Funny Face, a musical comedy that required the actress to wear back-to-back-to-back couture gowns. Edith Head, credited as lead costume designer on the film, won an Oscar for Funny Face, though this time, Givenchy was credited as well.
There are quite a few stunning looks from Givenchy in Funny Face, but the red gown that elicits a "Wow!" from Fred Astaire is the stand-out. Toward the end of the film, Hepburn careens down a flight of stairs, yelling brightly at Astaire to "take the picture!" She holds a sheath of Givenchy's matching red chiffon over her head while running.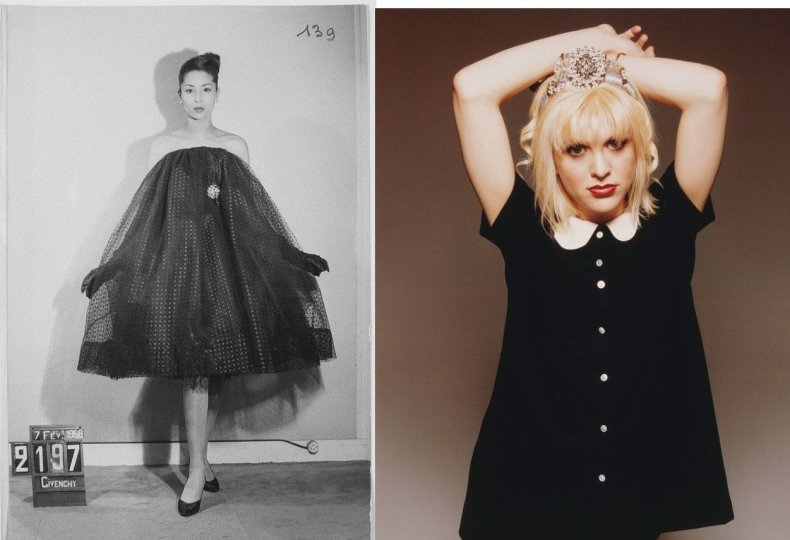 The babydolls who inspired Courtney Love's "kinderwhore"
It's a controversial question among fashion nerds: Who invented the "babydoll" dress? In 1958, Givenchy sent several models down the runway in loose-fitting gowns styled for daytime wear. The fully-grown women modeling his innovative silhouette almost looked as if they were donning the playsuits worn by European toddlers, hence the name "babydoll dress."
However, two years earlier, Givenchy's early collaborator Balenciaga had debuted a similar look, one he said was based on the layered fabric often depicted in Spanish classical art. Somehow, though the shape began on Balenciaga's runway, Givenchy is often credited with inventing what became known as "the babydoll dress," a look that remained popular decades later. In the 1990s, riot grrrl feminists adopted the same, infantile, classically feminine look and paired the gowns with edgier accessories. Hole's frontwoman Courtney Love named the look "kinderwhore," and dresses following Givenchy and Balenciaga's original shape were suddenly in demand again, though this time with a layer of irony.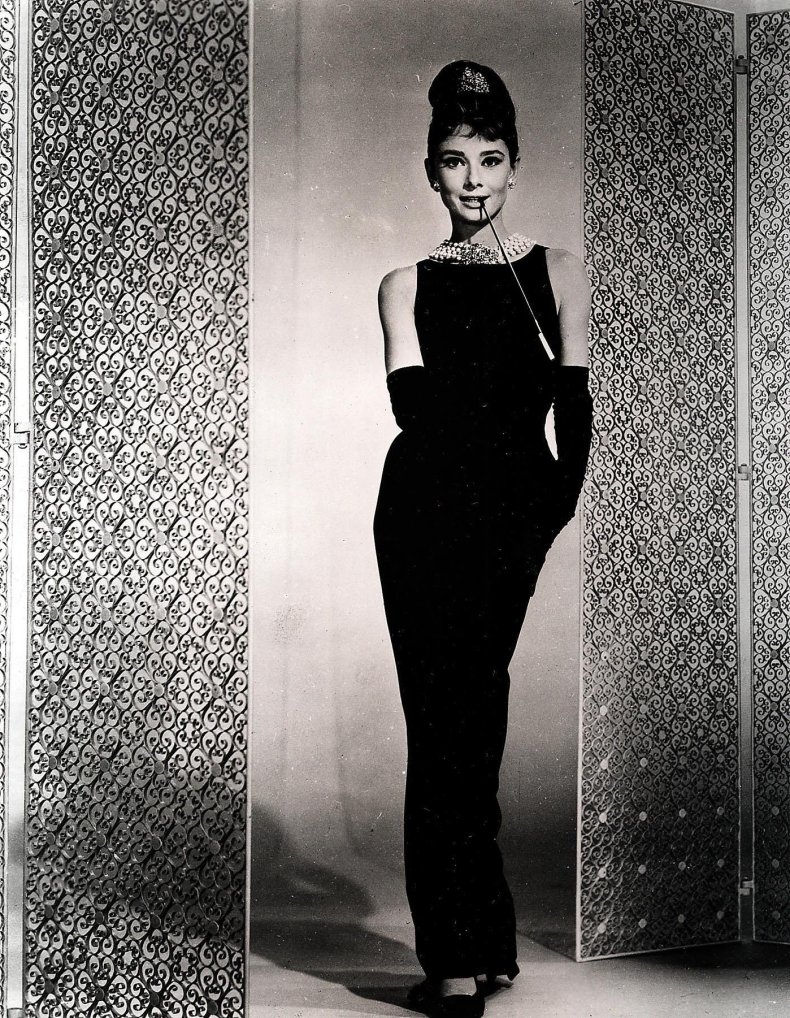 Holly's "Little Black Dress"
Enraptured with each other, Hepburn and Givenchy worked on costumes for her next picture, 1961's Breakfast at Tiffany's. The "little black dress" Hepburn wore in her first scene as Holly Golightly sparked a massive obsession in both the United States and France, and the film kicked off an international demand for simple silhouettes. The design, simple and sophisticated, is still imitated by fashion houses around the world, and it's become a cliche for women's magazines to suggest that every woman should have an "LBD" in their closet.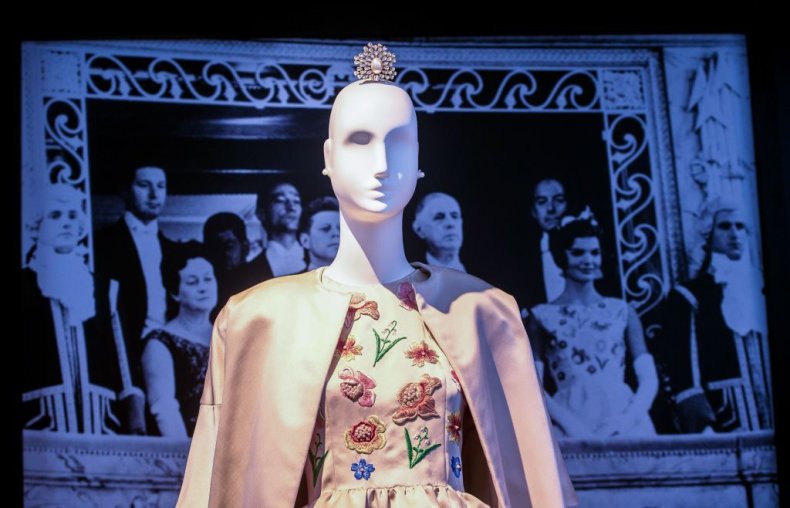 The Young Mrs. Kennedy's Parisian debut
In 1961, the same year Audrey Hepburn wore Givenchy's soon-to-be-famous black gown, the newly-elected American President John F. Kennedy made an official visit to Paris with his fashionable young wife, Jacqueline Kennedy Onassis, along for the ride.
Jackie O had already inspired a media frenzy back home in the States; at 32, she was a historically young First Lady, and she demonstrated an unusual enthusiasm for high culture and the arts—including fashion. After attending secret fittings with Givenchy, Jackie wore a piece he created for her to visit Versailles. The one-of-a-kind white satin gown, with its embroidered bodice covered in brightly colored flowers and matching cape, solidified Mrs. Kennedy as an international sensation.
Kanye West's leather skirt shocks the hip-hop world
Givenchy retired in 1995, handing the keys to House of Givenchy to John Galliano. Alexander McQueen followed Galliano after a year, and the brand is currently run by artistic director Clare Waight Keller.
Despite Givenchy's work not having his signature, sophisticated lines, his name became an often-repeated cultural reference among rappers in 2012, when Complex called it the most important force in hip-hop fashion. That craze, which has inspired artists from Danny Brown to Young Thug (who even called a track "Givenchy"), arguably began in 2011 when Kanye West wore a Givenchy "kilt" during his Watch the Throne tour with Jay-Z.
Many assumed that West's gentle move toward androgyny was a part of his unshakeable confidence, but behind-the-scenes documentaries portray him looking at the kilt from every angle in the mirror, worried he'd look stupid. "You have [to] pa[y] your dues to be an insider," West told Paper Mag in 2015 in a conversation about the Givenchy piece. "I paid my dues when I had to wear a kilt in Chicago, and friends would say, 'What's your boy got on?' But there are warriors that have killed people in kilts in the past. Who gets to decide what's hard and what's not hard? When I saw this kilt, I liked it. I was into it. It looked fresh to me. I felt creative; I didn't feel limited by some perception."
West was right; choosing a Givenchy piece for his tour created a ripple effect that led to other rappers experimenting with classically feminine silhouettes. In 2016, the same year Young Thug debuted his mixtape "Jeffery," with cover art featuring the rapper in a frilly blue dress, GQ reflected on West's 2011 Givenchy look, calling it his "boldest outfit ever."
Even without his direct voice, Givenchy's legacy continues to inspire innovation across mediums. Any artist who ventures to wear a Givenchy piece is committing themselves to igniting controversy—that's a fact the late designer would have very much enjoyed.