'I'm Giving Away My Diamond Rings—for a Love Story'
I was divorced one year ago last month, and as the anniversary drew near, a question grew: what should I do with my diamond engagement and wedding rings? These rings were given to me in love; I only felt right parting with them with my love. I had thoroughly considered countless options; none ever felt right to me. Finally, I decided to give away this piece of my love—for a love story.
My quest was simple: I posted a call out to social media, asking applicants to share how they have, or would, overcome 2020's obstacles with hope, love, faith and laughter, to be with the one they love. As a mom of two, I set out to encourage first responders, minorities, the LGBTQ+ community, and those with disabilities to apply, whilst accepting entries from anyone over 18 anywhere in the world.
My initial hope was that someone—anyone—would apply, but to my amazement it took only a few minutes for my post to go viral. Like wildfire, the news of my giveaway spread across the United States, Canada and concurrently, the world. People aged 18 to 89 from the world over opened their minds and hearts to reach out to me, astonishing me in every single piece of correspondence. Emails poured in, in which they thoughtfully curated their heartfelt love stories from the moment they began; some in 1959, some only months ago. Some love stories spanned the globe. Others were fighting and persevering through a pandemic. Essential workers of all kinds—nurses, paramedics, teachers, postal workers, retail workers, bus drivers, hair stylists, restaurateurs, housekeepers, active duty and retired military or police from so many countries filled my screen, my heart, and my eyes with countless tears from stories touched by the resounding emotion of hope that filled each page.
Handwritten letters arrived from children and adults alike. Some had court documents attached, such as those that told the story of a few hundred American citizens that fought and won against The U.S. Department of State to reunite with their loved ones during a pandemic. Newspaper excerpts as well as news video clips came through. People whose homes had been lost in fires, or victims of violent crimes or mass shootings showcased their struggles. Home-made videos that exhibited true love filled with shared laughter and words of encouragement filled my inbox.
Glimpses into lives
Along with these came several thousand photos that presented a mere glimpse each into lives of resolute love and unending hope. They showed courageous people fighting COVID, or cancer, or battling their addictions, supported by their loved ones—often, virtually, sometimes entire time zones away. There were stories of those courageously undergoing gender reassignment and photos of servicemen and servicewomen serving their countries proudly. Every single photo captured the face of courage, strength, and enduring love.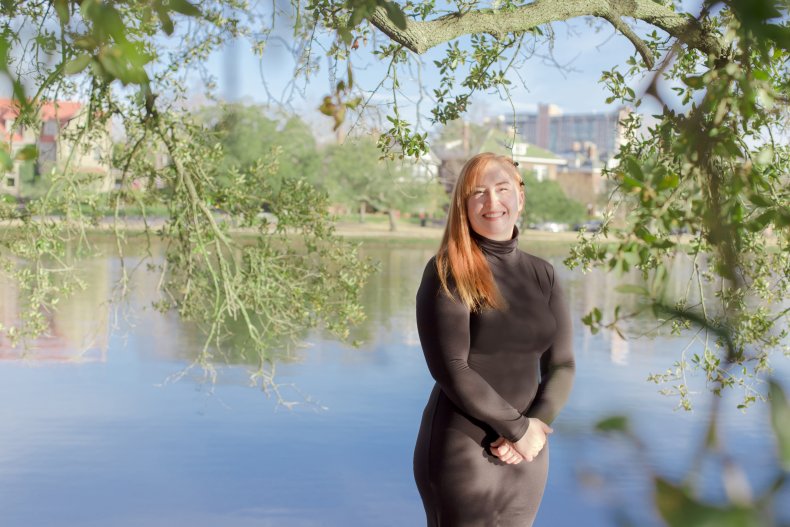 Some sent me their love stories from prison. Others shared songs and poems they were inspired to write. Many bravely came out to me, sharing their untold struggles being part of the LGBTQ+ community. So many shared with me their battles with various disabilities and challenges in life, compounded further during a pandemic. Stories of traveling through, healing from and overcoming tragedies. Stories that celebrated milestones of births, birthdays, weddings, graduations and so many other aspects of life—virtually. Individuals who revealed their steadfast strength in waiting and counting the days until they were reunited with their loved ones near and far, and voices who mourned the loss of family, friends, and at times parts of themselves through what 2020 has wrought.
Now, you might think that the news of a recently divorced American woman giving away her diamond wedding and engagement rings for free would pique anyone's interest. But as word of my giveaway grew, so did the gift: strangers from around the world, reached out to me of their own accord to join in donating their own jewelry. The overall sentiment was that of being grateful they could partake in this opportunity to help others. The donors, a nurse from Canada and others who wish to remain entirely anonymous, joined me in what became our cathartic movement to give back by moving forward. It has been the most healing and rewarding experience for me; to take my grief and construct it into something useful to help others. To give someone an opportunity in life to have something they never expected; like I had been given in life many times over is humbling and rewarding on so many levels.
Countless other letters neither made a claim for the rings nor an offering to donate their own but were written purely to lift my spirits. They offered words of support and encouragement and shared their experiences and wisdom on how to overcome. Most discovered newfound ways to appreciate all they did have and the strength they gained resonated with me in the challenges they overcame. Others bared the depths of their soul, ending with simply thanking me for asking to hear a love story that no one had ever asked them for before.
To some, the connection with another was all that they desired. I was gratefully taken aback when a woman wrote to me saying: "I just wanted to reach out and say thank you. Because you decided to have this contest and I decided to enter. Someone from grammar school and high school reached out to me after they read my story. They apologized for what they did to me growing up for suspecting I liked girls. It was an apology I didn't know I needed. To be validated, to have closure, and to have peace after all the years is something I would have never gotten if you didn't hold this contest. You are changing people's lives in ways you probably weren't expecting. Thank you from the bottom of my heart."
A lifetime of kindness to repay for
I was born in New Jersey in 1981 and was placed into foster care, spending the first years of my life system set up with the best of intent but already manifestly overwhelmedFinally, in 1987 and after passing through dozens of foster families, I was adopted by a family whose last name, Bonavita, translated from Italian to mean "Good life."
This family gave me just that, looking past my tragic story and right into the eyes of a 6-and-a-half-year-old simply happy to have found a loving family and a safe and permanent home where she belonged. My adoptive parents had so much unconditional love in their hearts, that they wanted to expand their family further—but could not do so biologically.
My parents suffered through so very many deep, heartbreaking losses in trying to grow their family. Their unwavering determination and yearning to share their love led them to heroically memorialize their losses by becoming foster parents. My childhood home was filled with laughter, abject tears, fervent struggles, and the insurmountable rewards that came with a revolving door of children; children that would come oftentimes in the night and leave days, months or years later. In this open, embracing home, my mother, who dreamed to be a nurse, would bring babies back to health—babies born affected by the very substance(s) that led their mothers to unwarrantably abandon their child. I was raised by role models who exemplified the very definitions of strength, determination, patience, respect, humility and above all unconditional indiscriminate love.
Such was the family that raised me into a loving, yet free-spirited, modest, and, if I might say so myself, articulate woman, who has always followed my passions. People would often attribute my character to fiery red hair, but I think I owe it all to something more subtle and unseen: appreciation for the opportunities I had been given by my family and in life.
Other, later events shaped my outlook. I witnessed every single moment of 9/11 unfold right before my very own, from across the water in New Jersey. Many parents of my classmates and friends perished that day. Those same classmates and friends went into the chaos to selflessly save others in the aftermath. This event sparked a fire inside me, a burning desire to understand, overcome and learn from but never forget, fueled me to focus my studies on earning my degree in Diplomacy and International Relations and to volunteer, study and intern abroad in programs geared in youth development building the foundation for a peaceful future. To this day, my children and I volunteer in our community at every opportunity we get.
Paying it forward
My ex-husband is a disabled 3x combat veteran and a fine father to our two daughters. His service took us all over the world—to places such as South Korea, where I gave birth to our eldest child while my whole family cheered and supported me from the other side of the world. And his service also brought us to Fort Hood in Killeen, Texas where we both were on base the day of an infamous shooting spree on April 2nd, 2014. Pregnant with my youngest child, I had left the location the shooter opened fire on just minutes before, and my ex-husband had exited the gates as the base was being locked down. In the aftermath of this tragedy, we and our community felt compelled to do something to help. As our immediate gratitude in being safe took hold, we volunteered every single day we could to help our community assist the families of the victims of the injured and killed that day.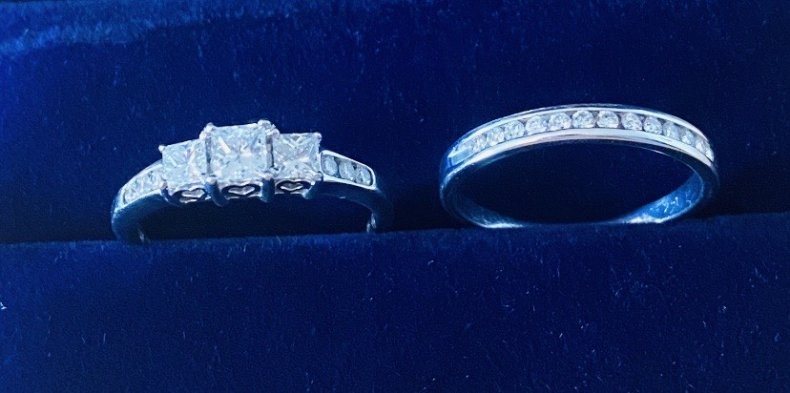 Although the love once shared in our marriage was lost in divorce, the bond we have from the experiences we overcame together and as parents will remain forever intact as we work on ourselves individually and together with respect, patience, humility and understanding with the mature realization that our children matter far more than our egos as they are the future and we put our past in the past. Indeed, my ex-husband has joined me in this endeavor and is giving away his wedding band, too.
I have now become the keeper of a few thousand hope-filled love stories that call to be shared with the world, my desire is to find an outlet for others to find connection and inspiration in the pandemic love stories I have been given the key to. To share these stories and continue to reveal the collective thread of our humanity. We need to learn and heal together from this terrifying and monumental year, lest we forget our humanity amidst chaos. My dream is that we are each able to revive our hope, and that each of us can find a way to pay it forward, in kindness, without an agenda.
Christine Bonavita is a mom and a world traveler. She lives in Norfolk, VA. Christine is still inviting readers to submit their love stories (250 words minimum, with a photo,) at sharinghopeisdope@gmail.com.
The views expressed in this article are the author's own.