Giving Tuesday 2020: 37 Top-Rated Charitable Organizations for Your Donations
After a weekend full of food, shopping and celebration, attention is shifting to charitable actions. Americans will end their spending extravaganza with Cyber Monday and dive into the spirit of philanthropy on Giving Tuesday, which will occur on December 1 this year.
The day asks those who can afford it to give their time and money to charities that aim to make a difference in the lives of those in need. From cancer organizations to animal rights groups, there are plenty of places to put your funding if you're fortunate enough to do so.
When it comes to handing over some of your hard-earned money, though, it's important to research where your cash is actually going. Checking the validity of each group is crucial to make sure you know that you're giving your bucks to organizations that confirm your donation is actually going to help the people you aim to assist.
That's where charitywatch.org comes in. The website has a grading system for notable charities, including a list of the best of which to make your donations to. Those which they suggest are "top-rated" fall somewhere between an A+ and B+ on the grading scale.
In an attempt to make your giving easier we've summarized every foundation ranked A+ by charitywatch.org in 2020. Some of the organizations below are offering matched donations for Giving Tuesday, so be sure to check out their individual websites, linked in each title.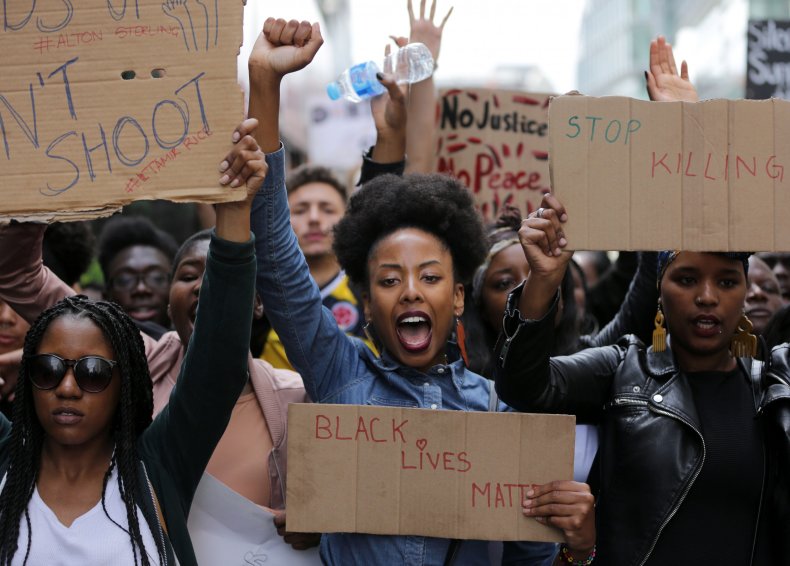 The Elizabeth Glaser Pediatric AIDS Foundation has a mission statement of eliminating AIDS and HIV from an entire generation, meaning no parents or children will suffer.
Animal testing, humane slaughter and saving endangered species are all mission points of the Animals Welfare Institute.
This all-encompassing organization focuses on animal rights globally, from their natural habitats to human homes.
PetSmart Charities aims to bring pets into the homes of loved ones by offering adoption services and aiming to take homeless animals off the streets.
This cancer research foundation wants to find a cure for Multiple Myeloma as well as offer guidance to cancer patients.
Not only does Child Find of America strive to bring home missing children, but it advocates for child safety and preventing abduction.
Prevent Child Abuse America aims to provide safe and secure family structures and housing for all American children.
This group gives fortunate families the ability to sponsor impoverished families around the world. The goal is to "[foster] relationships of mutual respect, understanding and support that are culturally diverse, empowering and without religious or other prejudice," the website states.
One of America's most well-known foundations, the ACLU, campaigns for a variety of human rights issues like abortion, climate change, LGBT+ rights and ending racism.
Perhaps more relevant than ever in 2020, the Equal Justice Initiative has a goal of ending mass incarceration and racial inequality.
This charity offers community assistance to families who lost their law enforcement loved ones in the line of duty. Children of fallen officers are offered free counseling, while spouses and other loved ones can participate in retreats.
Founded in the memory of Stephen Siller, a firefighter who died while rescuing Americans from the 9/11 terrorist attack, Tunnel to Towers provides financial aid for military members and firefighters who made heroic sacrifices for America.
This organization preserves American land for sustainability purposes and also encourages environmental conservation.
This organization advocates for electing American leaders who will further benefit environmental changes regarding climate change, pollution and more.
This environmental charity fights for clean water that benefits communities globally.
This global organization has roots in 60 countries and aims to "sustain our natural resources—the foundation of economic opportunity and human well-being," their website explains.
The American Kidney Fund not only wants to eliminate kidney Disease but also fights for comfortable treatment and post-operation living for those with kidney transplants.
This organization wants to fund a cure for Diabetes and uses funding to further research on the disease.
This health-based organization aims to eliminate hearing loss and tinnitus, among other hearing impairments that affect daily life, by supporting medical research.
The Hispanic Federation works to provide support to Hispanic populations in America in more ways that one, like through immigration and educational support, health and even environmental issues.
This foundation aims to give financial and educational assistance to Hispanic children with the goal of seeing them reach their full potential.
This foundation strives to end homelessness in the United States with a handful of goals, like providing housing and assisting vulnerable populations.
This global organization strives to end world hunger by treating malnutrition-plagued populations around the globe.
This organization collects funding to improve the life of African people in impoverished communities.
Not only does All Hands and Hearts arrive to the sites of natural disasters as soon as the devastation strikes, but they work long after other immediate relief leaves to help rebuild communities.
This religious charity focuses in offering necessary aid to those facing poverty and disaster.
The foundation known for Red Nose Day is a UK-based charity that aims to eventually end poverty.
Choose where your money goes with GiveDirectly, a charity that makes sure donations are going to impoverished people in the location of your choosing.
Rotary Foundation endorses over 35,000 clubs globally that advocate for peace, among many other global problems. Their website lists literacy, clean water and local economics as just some of the causes they're dedicated to.
The United Methodist Church philanthropy uses its funding for a large variety of charitable actions including disaster relief, scholarships, evangelical work and more.
This reproductive rights charity advertises that every person, globally, should have access to birth control methods to prevent unwanted pregnancy, sexually transmitted diseases and more.
This charity caters to the elderly by aiming to enact healthier and more economically secure practices in elder care.
Fisher House Foundation builds homes that military families can reside in while their armed forces loved one is hospitalized. So far, they've saved military families around $500 million by providing free stays.
This organization provides resources for and wounded American military members and their families.
This organization pairs adults and children together for mentor programs that work to instill confidence so each child grows up to "achieve their full potential."
Anyone who wants to help a public school teacher in need can do so through Donors Choose. The website automatically reveals the classroom lists of local teachers who need supplies to get through the school year.
This organization aims to provide scholarships to students who need financial assistance for school. In its history, Scholarship America has given $4.3 billion in scholarships.
There are plenty of other foundations not listed here, including Planned Parenthood, Cancer Research Institute, Lupus Research Alliance and more that are also worthy of your funding. You can see the full list of charitywatch.org's highest-rated charities here.