Giving Tuesday 2019: Here Are The Top-Rated Charitable Organizations To Donate To
The Tuesday after Thanksgiving is known around the world as "Giving Tuesday," a time for people to kick off the holiday season by making donations to better their communities. But picking a charitable organization out of thousands can be a daunting task.
Fortunately, there are several websites that rate charities based on the organization's effectiveness to help guide giving decisions.
Charity Navigator, one of the most well-known charity assessment organizations, allows people to search its database to see how an organization scored in two areas: financial health and accountability and transparency. For those who didn't have a specific organization in mind, the company has compiled a list of organizations that achieved a perfect score of 100 points.
Organizations with perfect scores were placed into nine categories—education; human and civil rights; arts, culture and humanities; environment; community development; animals; human services; international; and health—that describe whom donations help. The number of organizations in each category varied from only one—ProPublica in arts, culture and humanities—to 21 in human services.
Charity Navigator isn't the only charity-rating game in town, though. ImpactMatters, the "new kid" on the charity-rating block, ranks charities based on the amount of good the organization does per dollar and released its first set of lists in October. Rankings are intended to show which organizations are maximizing a donor's dollar, thereby amplifying impact.
ImpactMatters broke down its five-star-rated organizations into eight categories—clean water, poverty, education, health, homelessness, hunger, veterans and climate change. At least five organizations received a perfect score from both Charity Navigator and ImpactMatters.
Disabled American Veterans (DAV) Charitable Service Trust
DAV supports veterans and their families through rides to medical appointments, assistance with benefit claims and employment. Robert Marx, honored as the "Father of the DAV," founded the organization in 1920, and each year the charity helps more than 1 million veterans.
God's Pantry Food Bank
Mim Hunt founded God's Pantry Food Bank in 1955 when she used her station wagon to deliver food to people in need. The first pantry was opened in 1959, and in the years since, the organization grew to serve 50 counties in central and eastern Kentucky. Along with its own food pantries, God's Pantry provides food to hunger relief organizations, such as soup kitchens, shelters and youth programs.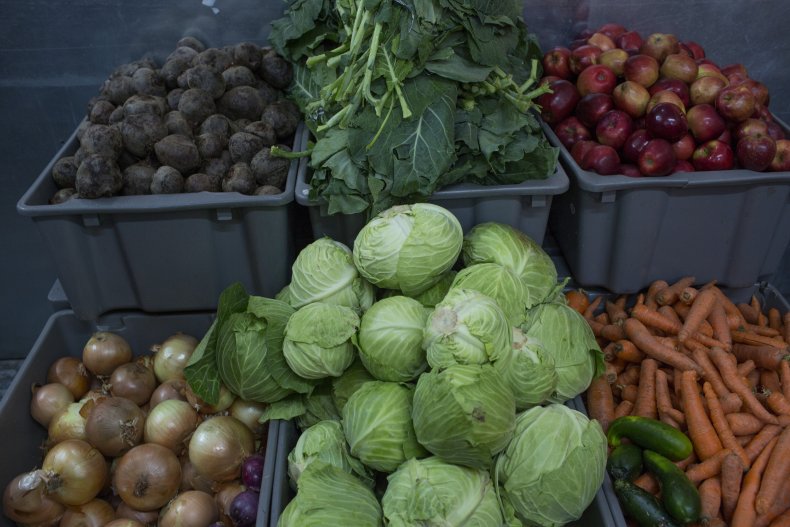 Good Shepherd Food Bank of Maine
The Good Shepherd Food Bank of Maine was created in 1981, thanks to $6,000 in funds that were raised during a walk-a-thon. The organization provides nutritious food to people in Maine who struggle to make ends meet, and in 2018 the organization distributed 24 million meals sourced from retailers, farmers and wholesalers.
MANNA Foodbank
Operating in western North Carolina, Manna Foodbank distributes more than 42,000 pounds of food every day. The organization connects food retailers, farmers and packing houses to partner agencies, with the goal of redirecting food from landfills to families in need.
The organization's outreach efforts also assist state residents with Food and Nutrition Services applications, helping people with little or no income purchase food through the program.
The Foodbank
The Foodbank acquires food and related supplies and then distributes items to pantries, community kitchens, shelters and other charitable programs in Ohio. In 2018, it provided over 10 million meals to people in need.
Even if you don't have the financial means to donate to an organization, you can still participate in Giving Tuesday. Created in 2012, the movement asked people to also lend their voice, goods and time to advocate for causes they care about and help those in need.
Correction: An earlier version of this story mistakenly said that ImpactMatters breaks organizations down into five categories, not eight.