GLAAD Gives FOX, ABC Family Top Marks for LGBT Representation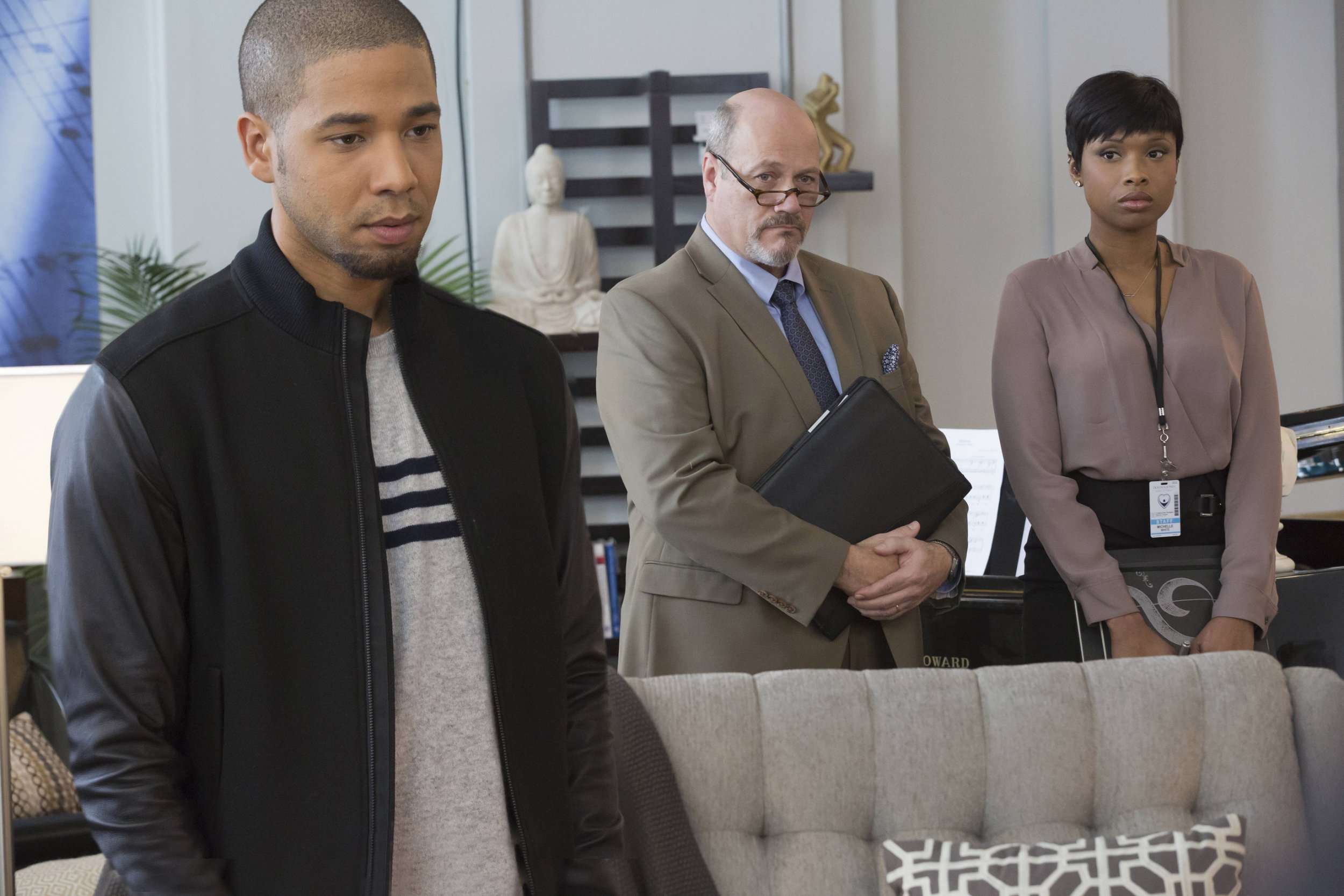 FOX and ABC Family earned top marks from GLAAD for their television depictions of lesbian, gay, bisexual and transgender (LGBT) characters in 2014 and 2015. GLAAD evaluated five broadcast networks and 10 cable networks for its ninth annual Network Responsibility Index, published online Thursday.
GLAAD researchers evaluated 2,981.5 hours of broadcast programming from ABC, CBS, The CW, FOX and NBC and 2,299 hours of cable programming from ABC Family, A&E, FX, HBO, History, MTV, Showtime, TLC, TNT and USA. They were taking note of "whether the LGBT depictions had a minor or major presence in the story, as well as the orientation, gender identity and the race/ethnicity of those depicted," the group said. "Any significant discussion of issues pertaining to LGBT lives, whether in a scripted or newsmagazine setting, was also counted."
Of all the networks, FOX featured the highest percentage of LGBT-inclusive programming hours, 45.4 percent, up from a mere six percent in '06-'07, when GLAAD first began keeping track. GLAAD credited shows like Empire, Glee and So You Think You Can Dance with FOX's improved score and noted that the network also featured "one of the most diverse lineups of LGBT characters on television, with 36% of its LGBT impressions this year being made by people of color.
"Even the problematic humor on FOX's animated comedies has improved, though Seth MacFarlane's Family Guy remains a sore spot that looks more retrograde with each passing year," GLAAD said.
ABC Family also received GLAAD's highest-possible rating, "excellent," its third in three years, as it "posted the highest ever percentage of LGBT-inclusive programming for any network tracked in the report," at 74 percent.
A&E and History both received GLAAD's lowest ranking, "failing." Of the approximately 362.5 hours of original programming aired by History, none featured a single LGBT impression, GLAAD said. "History has not had any significant LGBT content on their network in quite a few years," said Matt Kane, programs director for entertainment media at GLAAD. "They had one reality show a number of years ago that had a gay male competitor. Since then, neither their scripted programming or their reality programming has really included any" LGBT characters, he said.
Across the board, cable and broadcast networks are doing better in terms of LGBT representation, Kane said. "I think what's really significant is how far we are from where we were just nine years ago. We've seen a pretty incredible upswing on average."
But transgender representation on television is still "a good 10 years behind" lesbian, gay and bisexual representation, Kane said. "I think that's something we're going to see change significantly in the coming years."
This marks the last year GLAAD will release its Network Responsibility Index. Going forward, the group plans to shift focus to LGBT representation in media.