Glacier National Park Howe Ridge Fire Update: Webcams, Closures, Air Quality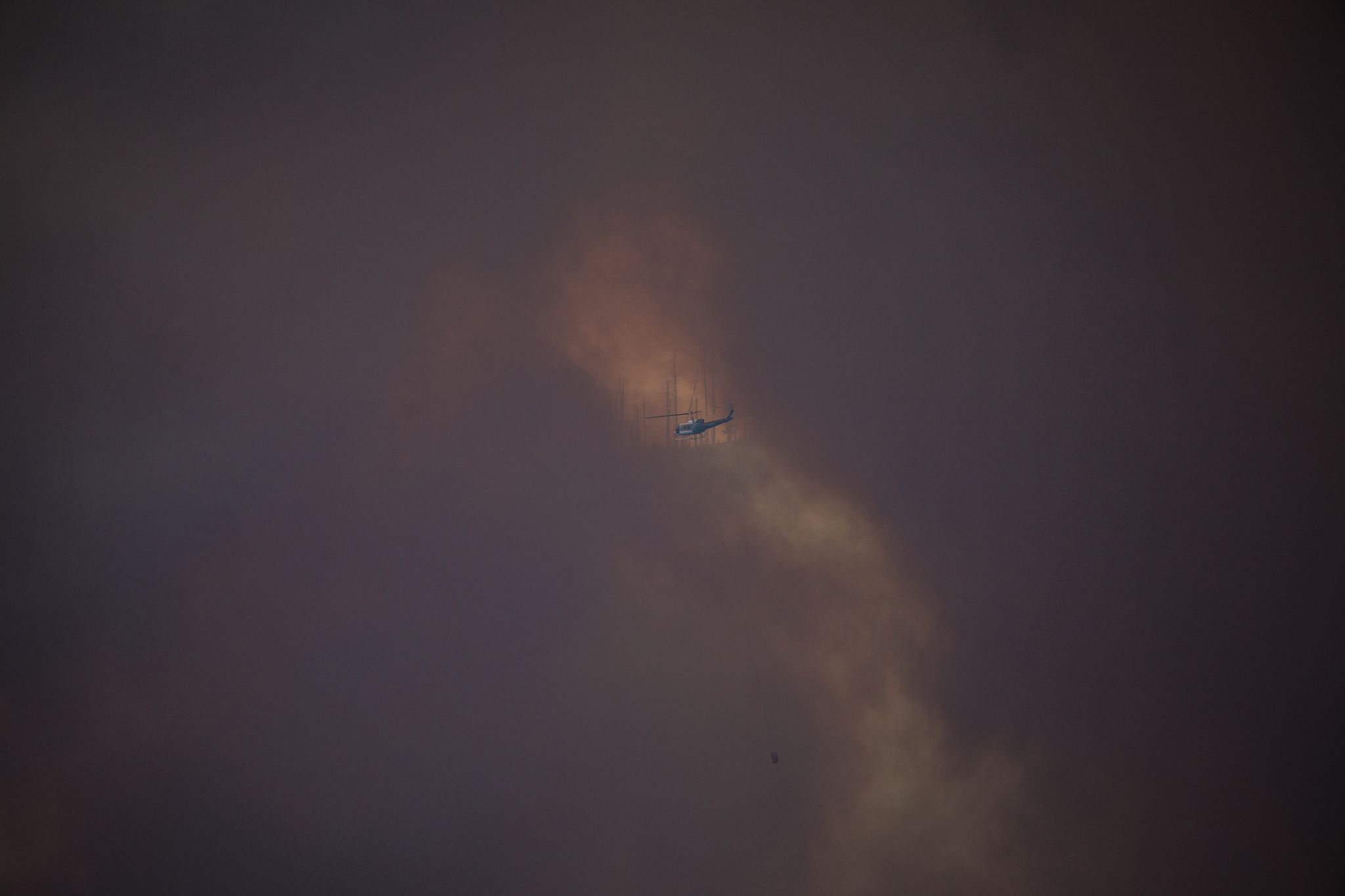 Glacier National Park in Montana is still burning after a lightning strike started several fires there Saturday evening. The Howe Ridge Fire burning in the park reached 2,600 acres on Wednesday, and there were 78 people working to contain the blaze with helicopters, airplanes and fire engines.
The west side of Glacier National Park is closed due to the fire raging along Howe Ridge. Those fire conditions were pushing tourists who had planned visits in the west side of Glacier to the east side of the park.
More than 10 trails across the park were closed, along with roads and campgrounds. About a 32-mile stretch of the Going-to-the-Sun Road in the west side of the park was closed, blocking one of the popular routes from the base of Lake McDonald up to Logan Pass for visitors. (Some of the areas and campgrounds in the park were already closed due to seasonal bear activity.)
Conditions and closings in the park are updated on the National Parks Service website. As of Thursday morning, there were no evacuation orders for any of the residents who lived inside of the park.
The estimated date of containment for the fire isn't set until November 1, nearly three months after the fire had started. "Wildfires have burned in Glacier nearly every year of its existence so smoke is a regular part of life here in the late summer," said a post on the park's Facebook page Thursday from one of the park's rangers.
Webcams set up throughout the park and streamed on the National Park Service website show the hazy conditions caused by the smoke. Lake McDonald and Logan Pass were especially gloomy looking Thursday morning.
The upcoming weather was expected to be warm during the days, with evenings around 50 degrees Fahrenheit accompanied by a light breeze. Smoke from the fire was spreading across the park, causing hazy conditions, with especially low visibility near Lake McDonald. The air quality across Montana was widely rated as "moderate" by the Environmental Protection Agency's AirNow.
A moderate rating means that the air quality is acceptable, according to AirNow, and that some of the pollutants in the air could be a health concern for a small portion of people who are very sensitive to pollution. Some smaller sections of the northwest part of the state had air quality ratings of USG ("unhealthy for sensitive groups") and unhealthy as of Thursday. In those areas some people may experience a burning sensation in the eyes, a cough, increased phlegm production and other symptoms.