Glaciers in Mexico May Disappear Completely By 2023, Scientist Warns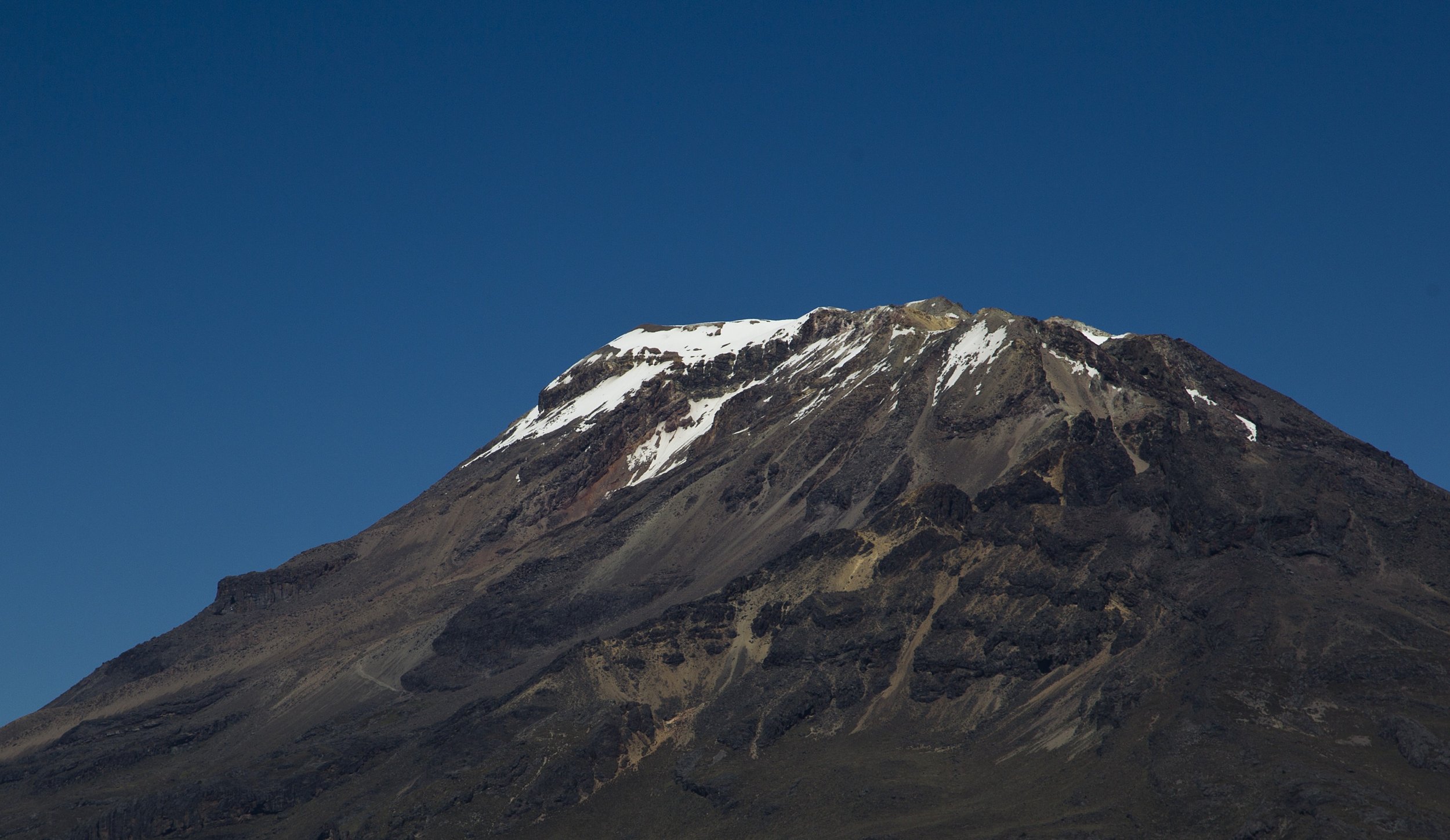 Some of Mexico's glaciers may be gone by the year 2023.
It's tricky to estimate exactly when the massive chucks of ice will become extinct, but at least one glaciologist believes the glaciers of Iztaccihuatl, a dormant volcano and the country's third tallest, could be gone within the next decade—or even sooner.
"The Iztaccihuatl volcano still has some ice bodies in the belly and chest, but very likely in five or 10 years they only see themselves as bodies of ice and also declare themselves as extinct," Hugo Delgado Granados, a glaciologist at the National Autonomous University of Mexico, told teleSUR English. "It is difficult to make an exact forecast, but if patterns of glacial retreat follow, it will disappear."
The glaciers' potential disappearance has been a long time coming. For decades, climatic changes have impacted both Iztaccihuatl and many other masses of ice around the globe. Between 1960 and 2007, Iztaccihuatl's glaciers shrunk about 70 percent, Christian Huggel, a glaciologist at the University of Zurich, told Reuters in 2007.
"Iztaccihuatl glaciers are doomed to death," Huggel said at the time.
When glaciers disappear, the consequences are global. It causes water reserves to dry up, leaving a limited supply of water in the populated areas of the country, Delgado Granados explained, according to Notimex, a Mexican news agency.
In 2001, glaciers atop Popocatépetl in central Mexico had become extinct, meaning that altough there's ice, it no longer moves. Movement is a characteristic glacier feature, Granados and his colleagues wrote in a paper published in the journal Global and Planetary Change.
Other glaciers in the country, such as the ones atop dormant volcano Pico de Orizaba, will likely be around longer than the Iztaccihuatl glaciers, but not by much. Its estimated it will survive a few more decades, thanks to its extreme height.