'Glad He's Gone': NY Democrats Show Little Interest in a Cuomo Comeback
Empire State Democrats are expressing little interest in a comeback from Andrew Cuomo after the ex-governor recently decried his ouster as a result of cancel culture.
"New York has put that sad chapter of our history in the past—exactly where it should stay," Queens Borough President Donovan Richards Jr. told Newsweek on Monday.
Cuomo over the weekend hinted at a comeback in his first speech since resigning last August. There have been reports that Cuomo's considering a return to politics, and last month, his team confirmed producing a number of advertisements.
"I've learned a powerful lesson and paid a very high price for learning that lesson," Cuomo said in front of more than 100 congregants gathered at God's Battalion of Prayer in Brooklyn. "God isn't finished with me yet."
Cuomo added, "I want to take the energy that could have made me bitter and make us better."
Cuomo stepped down after New York Attorney General Letitia James released a 165-page report detailing nearly a dozen sexual harassment allegations against him, some of which were made by current and former employees. The independent probe also stated Cuomo and his staff worked to retaliate against one accuser.
Prominent Democrats, including Senate Majority Leader Chuck Schumer and President Joe Biden, had called for his resignation after the report's release. After Cuomo did step down, Kathy Hochul took over as the state's top executive.
Cuomo has repeatedly maintained his innocence, and the five criminal investigations that came against him following the report's release have been dropped.
"The actions against me were prosecutorial misconduct," Cuomo said on Sunday. "They used cancel culture to effectively overturn an election."
State Senator Gustavo Rivera, who was elected the same year as Cuomo, said Cuomo's absence has resulted in a more effectively-run government.
"He can claim cancel culture until the cows come home, but I'm glad he's gone from the public eye," Rivera told Newsweek. Rivera doesn't mince words on social media about Cuomo, either. On Twitter, Rivera called Cuomo a "sexist delusional cretin."
On whether Cuomo should mount a comeback, Rivera said: "I would have all the interest in the world to see him coming out and making an absolute fool of himself by trying to make a comeback after his disastrous and well-earned crash and burn."
In addition to the sexual misconduct allegations, Cuomo was widely criticized for his administration's role in handling nursing homes during the COVID-19 pandemic.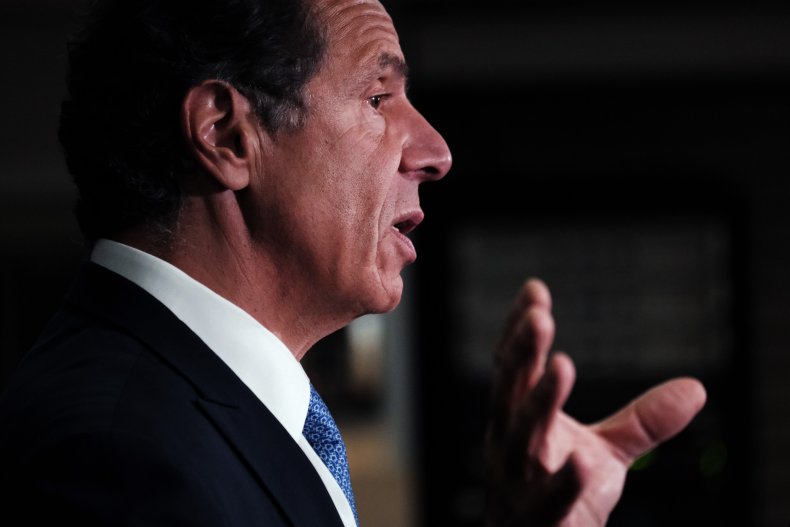 New York State Senator Jessica Ramos, a Democrat representing District 13 in Queens, said the state has "more important and pressing things to focus on than entertaining this man's vanity."
"We did enough of that before he resigned," Ramos told Newsweek. "We only encourage his tantrum by giving it air. At this point, I would rather focus on delivering a budget that works to undo so much of the lasting harm done by our disgraced former governor."
Attorney General James echoed these sentiments, stating, "New Yorkers are ready to move forward from this sick, pathetic man."
Cuomo's spokesperson Richard Azzopardi dismissed the criticism as coming from "transactional insiders."
"The Governor has spent years pushing back against the New York political elite that weaponized cancel culture against him, but their arrogance clouds the fact that New Yorkers make these choices—not them," Azzopardi told Newsweek.