Meet the Real Life 'Legally Blonde' Who Is Defying Stereotypes Wearing Pink
A lawyer who has been dubbed the "real life Elle Woods" from the classic movie franchise Legally Blonde has revealed people always misjudge her based on her appearance.
Kathleen Martinez, 32, isn't afraid to dull down her personality or wardrobe for the corporate world. With platinum blonde locks, bright pink suits paired with matching stilettos, this immigration attorney certainly arrives in style.
In 2001, Legally Blonde was released and Reese Witherspoon played Elle Woods, a sorority girl who attempts to win back her boyfriend by proving there is more to her than just looks. Like Woods, Martinez goes above and beyond to defy stereotypes and break the stigma that often comes with glamour.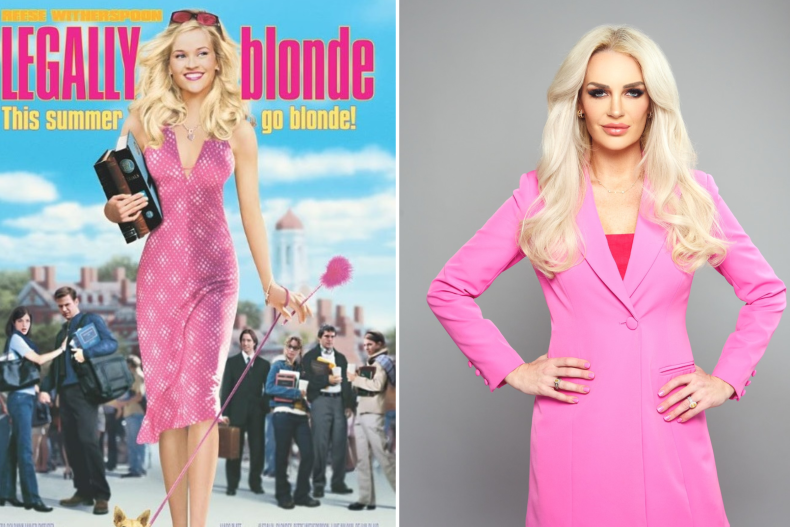 However, it hasn't always been this way. The mom-of-two from Dallas, Texas, claims she was previously discriminated against in the workplace because of her feminine image.
Martinez told Newsweek that the constant judgment once caused her to question her career, despite always wanting to be a lawyer. But she refused to give up and is now determined to prove you can have beauty and brains.
"As a kid, I watched the film Legally Blonde and loved it but I never considered myself to be the real-life, Elle Woods.
"But now that people say it, I understand as I have faced obstacles and discrimination within the industry," said the owner of Martinez Immigration Law.
How Should Attorneys Dress?
Texas Court states participants such as the staff, parties, attorneys and party representatives must wear "appropriate business attire" in the courtroom.
If they do not wear the following, then they may be excluded from participating in courtroom proceedings.
A business suit;
A dress;
A skirt with a blouse or sweater or tailored slacks with a professional blouse; or
A sport coat with dress slacks, a collared dress shirt, and a tie.
Martinez told Newsweek: "I got my first job at the end of 2017 after passing my bar exam in November and I instantly felt out of place.
"As a young female attorney, it was difficult, if I wore a yellow dress or something colorful, I'd be told by my male counterparts that I was dressed inappropriately in more than one workplace.
"I regretfully went through a conservative stage and stopped wearing makeup, dressed in black, and wore my glasses in a bid to be taken seriously."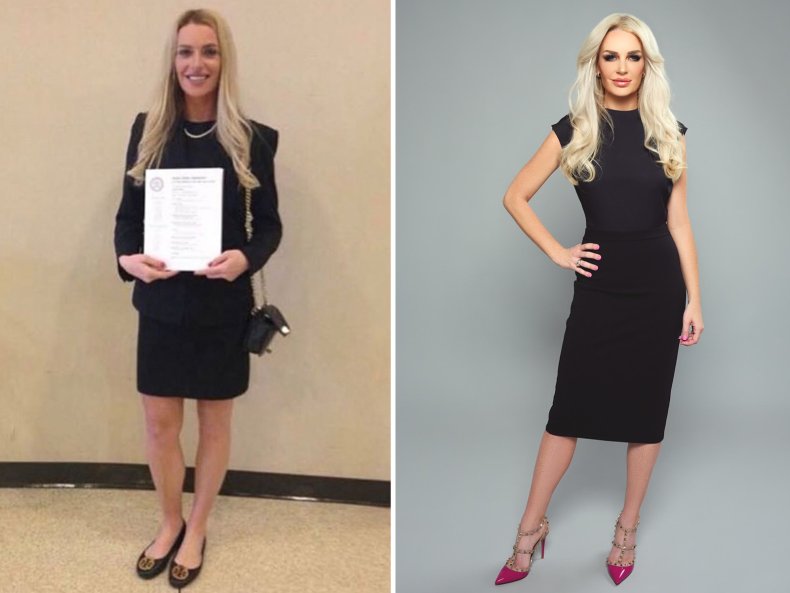 Newsweek reached out to Sampada Kapoor, an associate attorney at Forman Watkins & Krutz LLP, a national law firm.
She said: "Women attorneys are absolutely treated differently depending on their clothing and makeup choices. Generally speaking, lawyers and judges veer more to the conservative side when it comes to dressing, so the mindset is, the less you stand out, the better.
"This is why attorneys, both men, and women, tend to wear more subtle clothing. There is no doubt though that sexism plays a role in why a female attorney's appearance is endlessly nitpicked."
For Martinez, this is most certainly true, she said: "I had to dull myself down so I wasn't noticeable and other people will realize how smart and talented I was.
"It happens all over the world in this profession. It is a silent industry as women are afraid to speak out in case they lose their jobs.
"At one point, I convinced myself I shouldn't be a lawyer because of the discrimination I faced so I took some time off."
In April 2020, Martinez launched her own law firm and hasn't looked back.
Her bold personality and fashionable wardrobe have been a hit online. Martinez has racked up over 874,000 followers on TikTok. Previously, over 15 million people watched a video of her journey. The clip is a slideshow of images from the day she graduated, got her first job to proudly wearing pink with a team of staff behind her.
She now uses her platform to provide legal advice and influence others to go against the "norm" and challenge social norms.
She said: "Initially, I implemented the color pink to my website and adverts as I liked the color.
"But now, I wear pink as much as I can—especially to court to break down the stereotypes."
Previously, Martinez shared a video stating: "I may not be your normal-looking lawyer but I've certainly never lost a case because everyone underestimates a lawyer in pink."
The popular clip shows Martinez strutting her stuff in front of a private jet. She is wearing a black tight top and tailored pink trousers paired with open-toe high heels.
Her videos have left a positive influence on aspiring lawyers, as one user commented: "I'm so gonna wear purple when I'm a lawyer...I love purple I have a purple car too I'm so excited."
'It Is Getting Better'
Martinez encourages the women who work for her to express themselves. She states her "go to" outfit is something bold and bright like a hot pink two-piece suit for a court appearance. This is so she can prove doubters wrong when she wins a case.
She said: "I didn't think I would have this issue as a millennial but it is a conservative field that needs more women.
"However, It is getting better, but we can always do better. It's up to women like me to break the stigma."
Kapoor agrees, she told Newsweek the mindset of others in the industry is changing as more women enter the legal field.
She said: "The growth of social media, and the global pandemic forcing most attorneys to work from home, I think the expectation of what an attorney should look like is different than it was 10, even five years ago.
"More people are seeing bright colors or bold makeup looks as signs of self-expression. An example of this is tattooed—years ago it was unheard of for lawyers to be tattooed, whereas nowadays it is not something that someone would bat an eye about."