Top Six Christmas Mis-Hits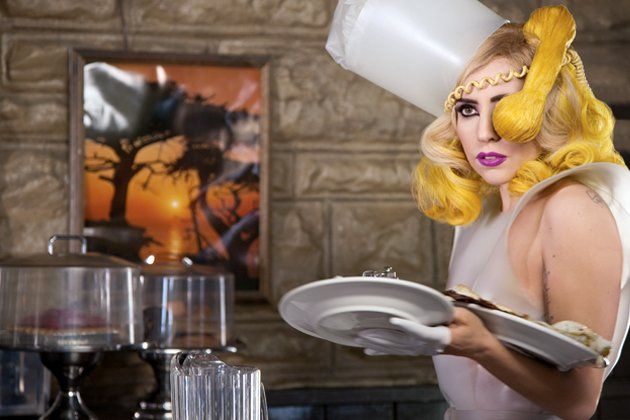 Many renowned artists have tried their hands at Christmas tracks. Some achieve the status of "holiday standards," like Darlene Love's 1963 "Christmas (Baby Please Come Home)" or Mariah Carey's 1994 "All I Want For Christmas Is You," who respectively made 1st and 4th place on Rolling Stones' Greatest Rock and Roll Christmas Songs.
But just like getting the perfect present can be tricky, crafting a Christmas tune can easily be just as hit or miss.
Here are some of the songs you won't find on your playlist this year.
1. George Harrison and Ringo Starr
Sir Paul McCartney and John Lennon both have successful carols to their names. Lennon reached number 4 on U.K's charts in 1972 with "Happy Xmas (War is Over)" and McCartney hit number 6 with "Wonderful Christmastime" in 1979. Both songs became Christmas standards.
However, attempts by the other Beatles did not go so well. George Harrison's "Ding, Dong, Ding, Dong" enjoyed moderate success on release, reaching number 38 on 1974's U.K charts. Ringo Starr's Christmas album "I Want to Be Santa Claus" received good reviews, but little Christmas cheers. Both efforts were never remastered and soon forgotten.
2. Madonna: "Santa Baby"
Not everyone can handle the holiday season, and the Queen of Pop herself failed the Christmas song test. In the 1980s, Madonna recorded a very personal rendition of "Santa Baby." On paper, it sounds quite natural that the material girl would perform the sexiest Christmas song there is, but once you start listening, something is a bit off. We're not sure the original singer, Eartha Kitt, would approve.
3. NSYNC: "Merry Christmas, Happy Holidays"
We won't judge if you rocked to this one in the late '90s, when NSYNC released their album "Home for Christmas." The song is enjoyable in itself, but, tut, this track cannot compete with other Christmas standards, and it's not only due to the poorly-edited backgrounds of the music video or Justin Timberlake's hair. Beware, the Spice Girls's Christmas album, "2 Become 1" is not so great either.
4. Cindy Lauper: "Christmas Conga"
Lauper should have dominated radio waves with her Christmas song "Christmas Conga." Instead, the mix of Christmas-themed lyrics and "bonga bonga, bonga, bonga" failed to connect with her 1998 audience.
5. Lady Gaga and Space Cowboy: "Christmas Tree"
Lady Gaga's style was slightly different in 2008 than it is now. Back to the days of her bleach-blonde bob and shiny leotards, the artist recorded this tune with a feature verse from Space Cowboy. Her very personal version of "Deck the halls"—"light me up, put me on top, let's fa-lalalala"—was deemed original but not family-friendly by critics.
6. All of Justin Bieber's Christmas album: "Under the Mistletoe"
Bieber-bashing is not as popular today as it was in 2011, but no one should forget that the Biebs crafted a whole Christmas album with rap verses that smell of cranberry sauce. Several of the songs are cringe-worthy, but the worst is easily his version of "All I Want For Christmas Is You (Super Festive!)," featuring original singer Mariah Carey.