Glasgow Council To Fly Palestinian Flag, More Cities 'Fully Expected' To Follow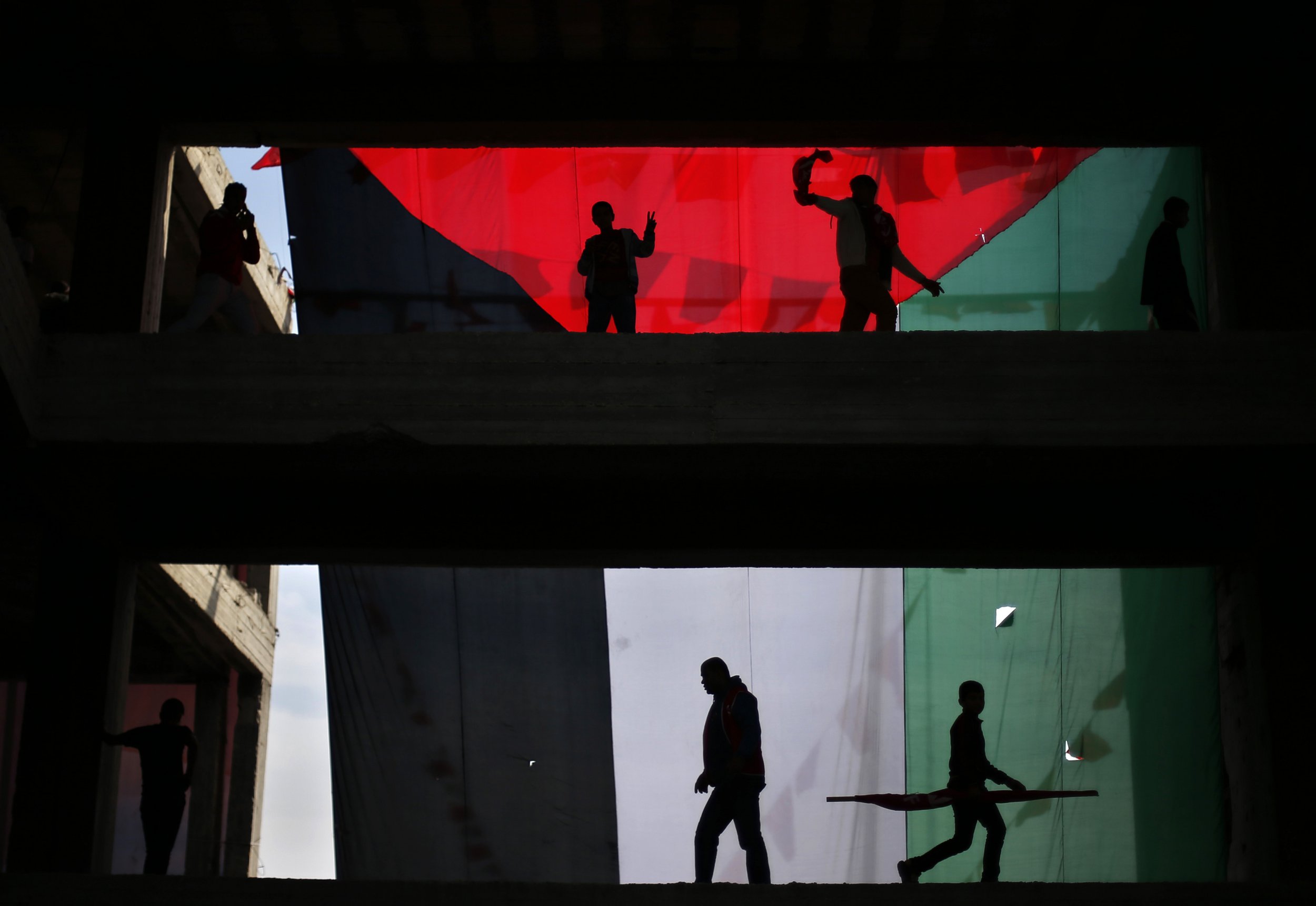 Glasgow City Council has controversially announced it will fly the Palestinian flag from its House Chambers tomorrow as a show of solidarity with the people of Gaza. The Scottish city's Israeli community has dubbed the move a "vapid piece of gesture politics".
"This is a small indicator of Scottish public opinion, already very suspicious of Israel's massacre of Palestinians in Gaza", Mick Napier, Secretary of the Scottish Palestine Solidarity Campaign told Newsweek.
The flag will be raised above Glasgow City Council's main building from 8 am tomorrow until 5 pm. The symbol is intended to show support for the "innocent people who are being hurt in Gaza", Councillor Archie Graham, Deputy Leader of the Council, said yesterday.
"It is not intended to show support for one side or the other in this conflict," Graham reiterated.
Scotland's biggest city will become the fifth UK local authority to fly the Palestinian flag since Israel's heavy assault on the Gaza strip began last month. Preston, Bradford, Dunbartonshire and London's Tower Hamlets town hall have all raised the flag of Palestine over their main buildings in the last three weeks.
Each council has faced respective backlashes over the gesture, with the flag over Tower Hamlets Town hall being torn up by vandals, The Independent reports.
Members of the Leeds Jewish Community and the Board of Deputies of British Jews have issued statements condemning previous instances of flying the Palestinian flag from UK government property, accusing local authorities of "choosing sides" in the Israeli-Palestinian conflict.
But do the flags represent public opinion? "What we are seeing is clear public anger across the country," Napier of the Scottish Palestine Solidarity Campaign says.
"We fully expect the number of councils flying the Palestinian flag across the country is going to increase," Napier added. "I haven't the slightest doubt of it"
Glasgow, twinned with the Palestinian city of Bethlehem, will become the largest constituency in the UK to fly the Palestinian flag since the Israeli assault on Gaza began last month. Plans are already underway for the city council of Fife to follow Glasgow's lead next week in a similar manner, the BBC reports.
In an open letter to Bethlehem, Lord Provost of Glasgow, Councillor Sadie Docherty expressed her "heartfelt sympathy" for the people of Gaza yesterday.
"Glasgow is home to many friends of Palestine and this is a deeply distressing time for them," she added.
Glasgow City Council has already offered a meeting with local Jewish leaders in a bid to relieve tension over the gesture.
"The Glasgow City Council seem unaware of what signal they are flying along with a Palestinian flag," Dr Ezra Golombok, Director of the Israel Information Office in Scotland, told Newsweek.
"They are implying support for Hamas, named and excoriated as a terrorist organisation by the European Union, the USA and many others," he added.