Glastonbury Festival Unveils Tributes to David Bowie and Lemmy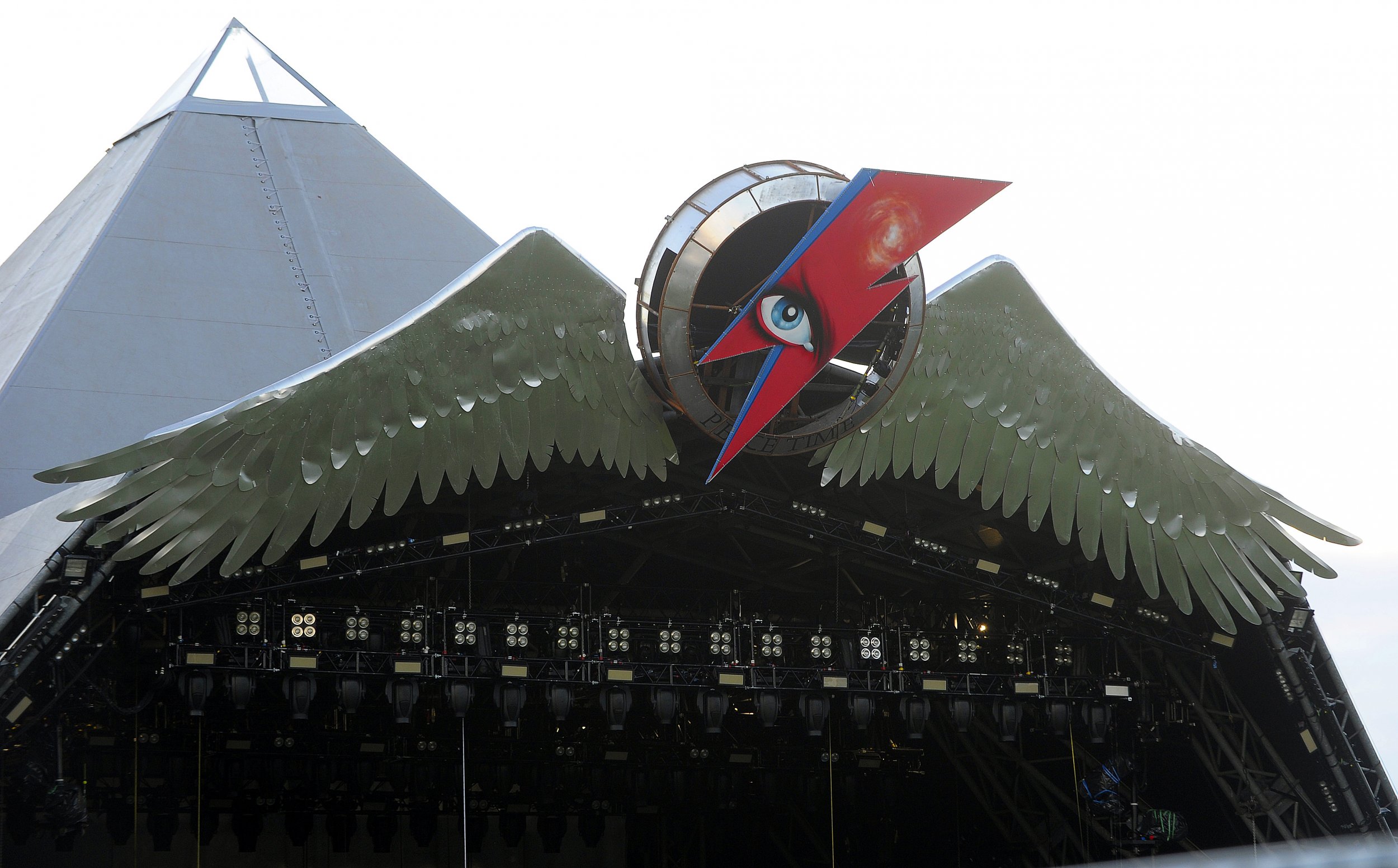 David Bowie will be watching over revelers at the Glastonbury Festival this weekend, quite literally.
The Starman has been memorialized atop the Pyramid Stage at this year's festival in a fitting tribute to the rock icon following his death in January.
A lightning bolt featuring the artwork from Bowie's classic 1973 album Aladdin Sane is hanging high above the stage that will see headline acts including Muse, Adele and Coldplay entertain over 100,000 fans.
Glastonbury organizer Emily Eavis previously told The Guardian the tribute signals Bowie's strong " relationship with the festival going back so far to 1971, we really wanted to mark it as if it were his stage, because he had such a relationship with Glastonbury."
A music and lights tribute to the singer is also planned for Saturday evening.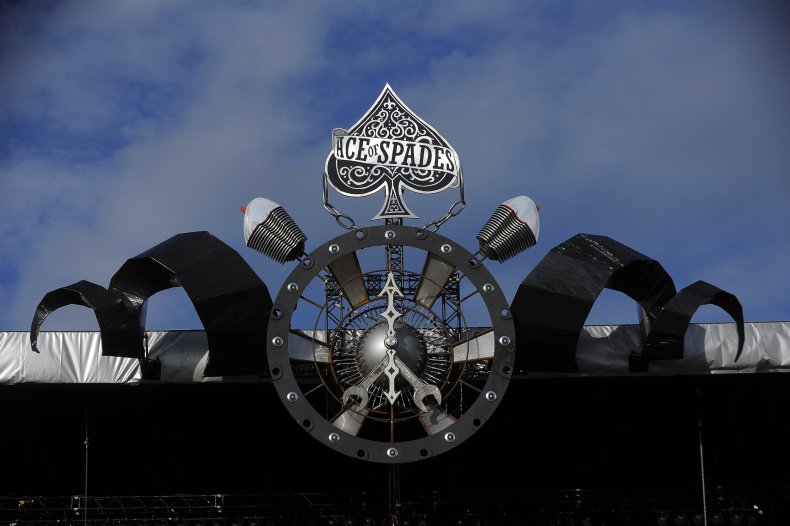 The Other stage, meanwhile, features a tribute to late Motorhead frontman Lenny Kilmister, who died in December 2015. The cover art of the rock band's 1980 song "Ace of Spades", that has become synonymous with Motorhead, hangs high above that stage.
There will also be "a few Prince visual tributes" throughout the weekend in honor of the U.S. musician, who died in April, Eavis said. She previously revealed that Prince had come close to headlining Glastonbury several times but "he confirmed about three times then pulled out in recent years."