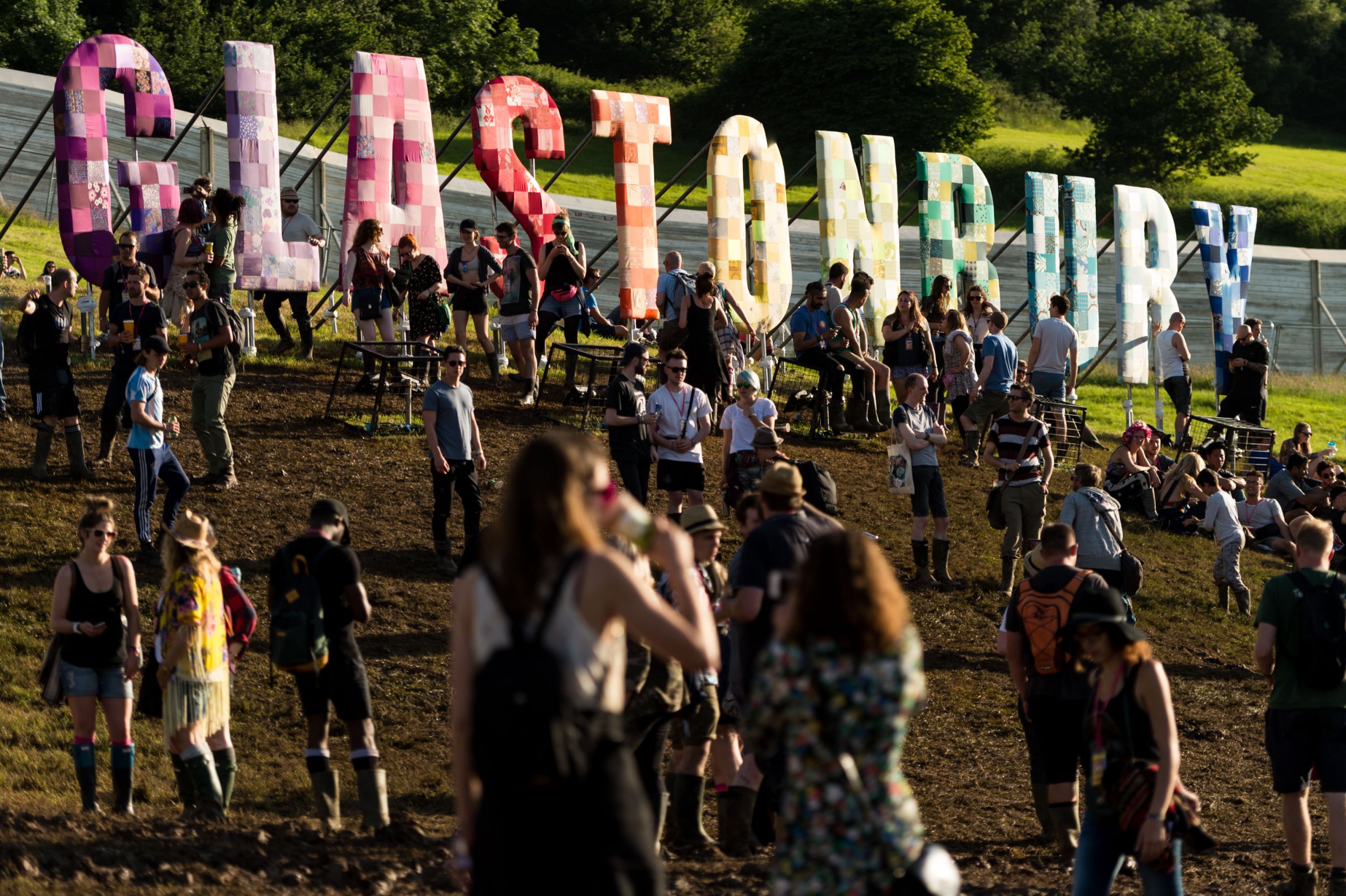 As Britain awoke Friday to the news that it would be leaving the European Union, so too did 175,000 revelers camping in fields at the Glastonbury Festival in Somerset.
The annual music festival got underway Friday and the general feeling, like much of the country, appeared to be one of shock. That was no better summarized than by a signposted statement shared by organizers.
"It's a day none of us have felt less British," the lengthy statement reads. "We'll miss you a lot, our little mate EU."
See below:
In a sign of things to come over the weekend, Damon Albarn was the first artist to use the Glastonbury stage to lament the result of the EU referendum.
The Blur frontman told the crowd: "I have a very heavy heart today, because to my mind, democracy has failed us. Democracy has failed us because we were ill-informed."
Albarn's sentiments were shared by many of the festival-goers in attendance who were encouraged to vote by post in advance or by proxy in Thursday's referendum. There is no polling station onsite, despite the best efforts by organizers Michael and Emily Eavis to pitch the Electoral Commission for one.
Tweets describe a somber feeling in the air as the festival officially begins Friday with headliners Muse due to perform on the Pyramid stage.
Speaking to Newsweek from the festival Friday, Spring Gowling, 28, says: "I woke up after a fun night out to the absolutely devastating news. It was such a horrible way to wake up when you're in a place which is supposed to be free from the normal worries of real life.
"My friends and I are all so shocked that we keep thinking about it whilst trying to enjoy the music," the management consultant from London said. "We were watching Blossoms on the Other Stage, and the lead singer grieved publicly for the result, the crowd were behind him."
"I can't quite believe it still. I'm feeling so disappointed, it's definitely affecting my time, my other friend has said she's trying not to believe it. I would love to stay here and not return, as the real world has really let me down," Growling adds.