How to Avoid the Glastonbury Traffic Chaos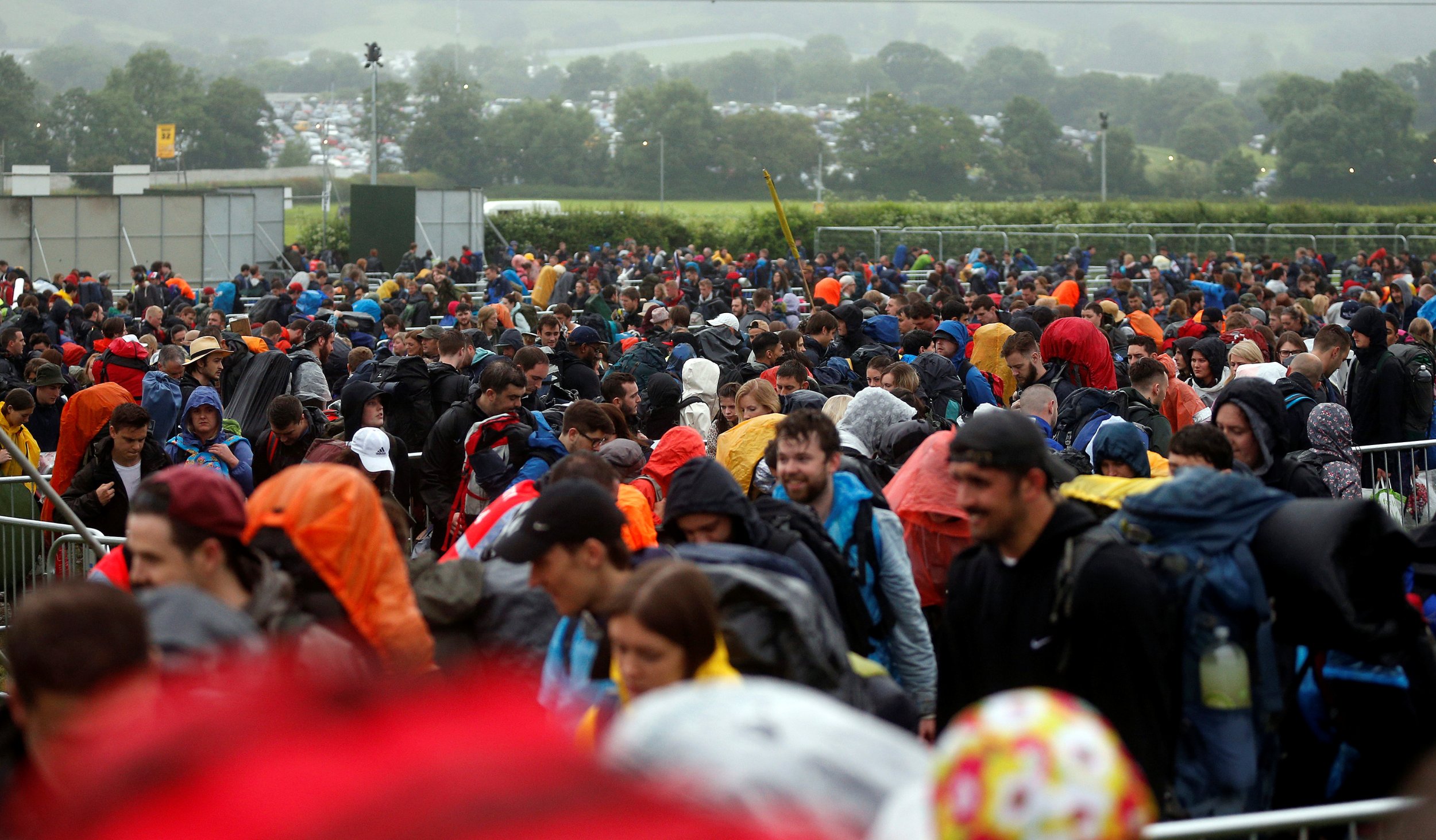 As mud and traffic congestion threaten to ruin Glastonbury 2016 before it's even begun, over 100,000 ticketholders will be struggling to get into their campsites as gates opened Wednesday morning.
Glastonbury organizers Michael and Emily Eavis, as well as Avon and Somerset police, have advised revelers to avoid traveling to Worthy Farm by car after traffic jams clogged the roads surrounding the venue. Some fans were left stranded in standstill traffic for up to 11 hours.
The traffic congestion means festival-goers are reaching the campsite slowly but surely, and organizers have encouraged people to delay their arrival—the entertainment doesn't begin until Friday after all.
If you're stuck for ways to travel to Glasto, fear not—Newsweek 's handy guide has got you covered. You shall go to the ball and see Adele.
By car
If you are planning on traveling by car, the Eavis' and local police advise you not to. Traffic has congested the areas surrounding Worthy Farm and you will be in for a long journey to get into your campsite.
At last word, there are major blockages on the motorway:
If you've already set off, it's advised you find a service station or make a detour to delay your journey to alleviate the congestion.
By coach
Getting a coach to the festival is Glasto's preferred method of travel in keeping with their commitment to environmental health.
This year, the festival has partnered with National Express which is running services from 75 locations direct to Glastonbury's coach station by the gates at Worthy Farm.
Due to the traffic congestion, your journey may take longer than usual—but that gives you plenty of time to get to know your fellow passengers and have your own Glasto-inspired singalong. (Who can warble Adele's "Someone Like You" the best?)
For National Express coaches click here.
By train
Taking a train to Glastonbury may be the quickest option, given the traffic chaos on the roads. You are best to take a train to Castle Cary, the nearest station to the farm.
The bad news is that you will still need to spend some time on the road once you arrive as you'll need a coach to Worthy Farm. On the bright side: coach trips to and from the station are free.
For more information on train times and how to get to Glasto by train click here .
By air
If you have a spare £800 and want to arrive in style, this is the best option to beat the crowds. Fly Glastonbury has a custom heliport on neighboring Windinglake Farm and offers a few options for those wishing to fly into Glasto.
That £800 figure will get you a flight known as the "Bristol Shuttle"—drive to Bristol, park up, get picked up in a chopper and returned at the end of the festival. Driving to Bristol would ensure you avoid the traffic around the campsite near Pilton.
You can also charter your own flight and use Windinglake Farm's heliport if you have enough money to hire one—or if you're a member of Coldplay and happen to have your own private jet.
To arrange transport by air, Fly Glastonbury advises you to email "mail@poloaviation.com or call Polo Aviation on 01934 877000."
Good luck, Glasto lovers.
Pro tip: For up-to-date information on the traffic situation visit the festival's Twitter page, @GlastoFest.