Glastonbury Traffic Chaos: Fans Told to Delay Journey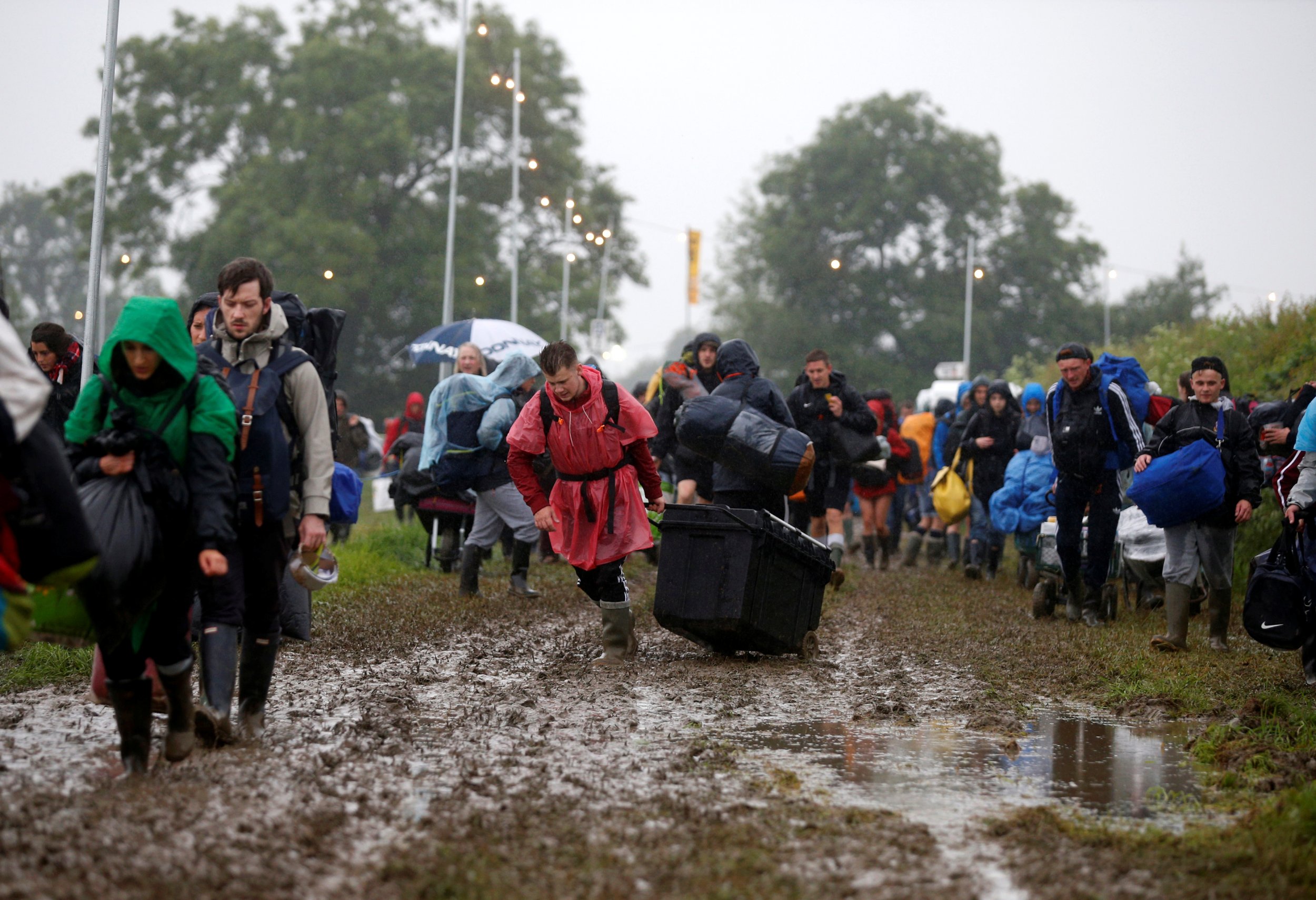 Glastonbury has not yet even got underway but the long-running music festival has already descended into chaos Wednesday morning as organizers and police warned ticketholders to avoid traveling to Worthy Farm , near Somerset, by car.
Fans hoping to get into the campsites early Wednesday took to Twitter to vent their frustration at being jammed in traffic for as long as 11 hours.
Bleak weather conditions and eager fans setting off for the venue early are being blamed for the congestion.
Organizers Michael and Emily Eavis told fans to avoid setting off for Worthy Farm by car:
Avon and Somerset police also tweeted its own warning, asking revelers to wait before beginning their journey to the festival.
Michael Eavis told the BBC the traffic issues stemmed from people arriving before the gates to the campsites opened at 08:00 BST on Wednesday. "We did ask people to postpone their trip by about six or seven hours but instead of that—funnily enough—more people have come early this time," he said.
Fans attending the festival are expected to continue flocking to Worthy Farm over the next 48 hours before music performances begin Friday.
Muse, Adele and Coldplay are among the acts headlining this year's festival.