Glen Powell Denies Rumors That He's Playing Cyclops in the MCU
Actor Glen Powell has once again denied rumors that he will be joining the Marvel Cinematic Universe (MCU) anytime soon.
Earlier this year, talk began to spread that Powell, 34, would be joining the cast of Marvel's X-Men franchise as Cyclops, a hero played previously by James Marsden in the original trilogy and later played by Tye Sheridan in X-Men: Apocalypse and Dark Phoenix.
Powell has refuted the rumors several times, but when asked if he would ever join the MCU given the opportunity, he told Newsweek, "You know, not one Avenger has reached out to me...nobody has reached out to me so, you know, until somebody gets me on the phone, email, there's just no reason to even talk about it."
"I'm a fan of all those movies, they do great stuff, but I know nobody's talked to me so it's really funny how those things catch fire, isn't it," he added.
The Top Gun: Maverick actor said that the rumors have taught him a lot about how information spreads in media.
"I'm not really sure who put it out there first but man, there's...I've been having to tell people I'm not Cyclops for a bit now," he chuckled. "It's just funny. It's an honor to even be included. But it is funny because I have no idea where it started. Definitely not with me."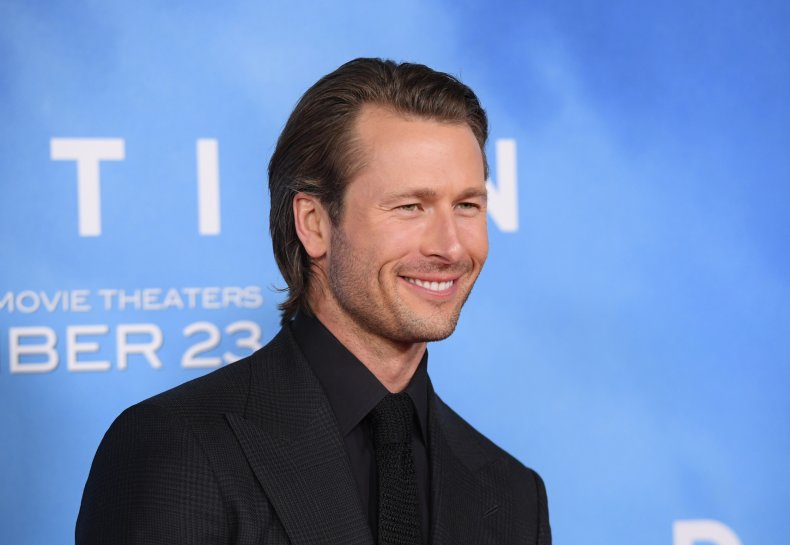 Powell told Variety in August something similar: "Before Comic-Con, everybody was like, 'Dude, are you Cyclops?' No, I'm not. Nobody has called me. I don't even have one contact info for Marvel, so I have no idea what people are talking about."
Still, no matter how much Powell insists, fans have not slowed down on their calls for him to be cast as Cyclops.
"Glen Powell is perfect for Cyclops," wrote one Twitter user earlier this year.
"Actually, Glen Powell as Cyclops would go incredibly hard," another user wrote. Others have shared fan art with Powell in the Cyclops suit, and some have even been pushing for this casting for several years now, with one tweet discussing Powell as Cyclops dating back to 2017.
While Powell waits on a call from an Avenger and dodges the rumors, the actor has recently discussed several other projects with Newsweek, including his new film Devotion, which was released in theaters on Wednesday.
Devotion showcases Powell as Naval aviator Tom Hudner, alongside Ensign Jesse Brown, played by Jonathan Majors, and depicts a true story of a group of Navy pilots in the Korean War in the year 1950.
Powell will also be starring in a remake of Butch Cassidy and the Sundance Kid alongside Bridgerton star Regé Jean-Page, and he certainly has not denied the thought of a Top Gun 3.
So fret not, Powell fans: The actor may not be a Marvel player yet, but he's certainly not done.