Glenn Beck Claims the Left Will Have Whistleblower Killed: 'This Guy is More Dangerous to the DNC than Jeffrey Epstein'
On his The Blaze radio show on Thursday, Glenn Beck claims that the left will have the White House whistleblower killed because he's a danger to their party because he's a "key" to the corruption of the Democrats.
Beck began by saying that the whistleblower should be cross-examined in public, a popular argument put forth by many Republican politicians.
"It is critical that this whistleblower makes it to an open witness stand and the cross-examination is prepared to ask him about all of the things he was doing in Ukraine, because he's the linchpin," Beck went on to say. "He's the go-between on all of these things. On Fusion GPS, on Joe Biden corruption, on all of it. He's the accountant.
"Now, the press, I've never seen anything like it. It felt weird at the time. As soon as they started talking about this whistleblower, and [Republicans] said 'Well, who is the whistleblower?' The minute that question was asked: 'You're going to get him killed, you're going to get him killed.' 'Wait, we're just wondering who he is?' 'You're going to get him killed. You're going to get him killed, you're going to get him killed, you're going to get him killed. "
Beck then repeated the phrase "You're going to get him killed" six times in less than ten seconds.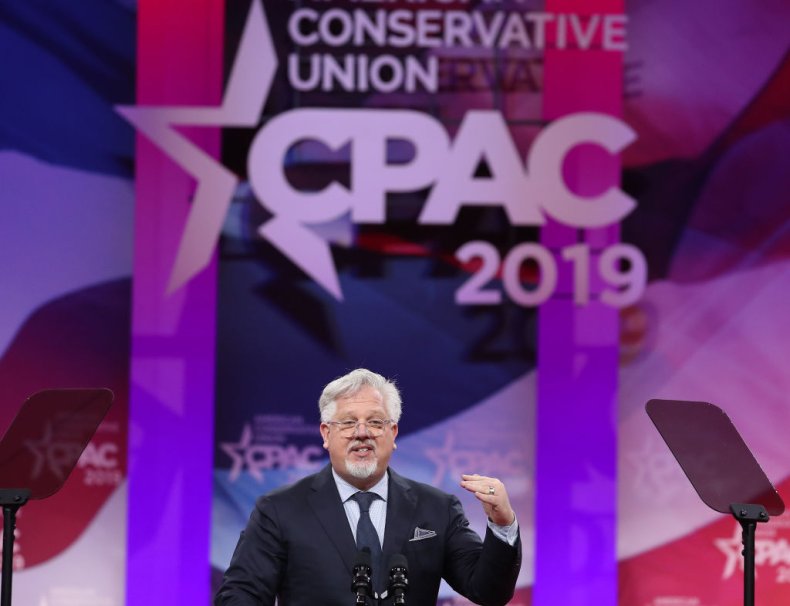 Beck went on to compare the whistleblower to Jeffrey Epstein, a serial sexual predator, sex trafficker and former high-powered financier whose connections to high-ranking Democrats, Republicans and even crowned heads of state left the world reeling when he was held on charges of sex trafficking in the summer of 2019. Epstein's July 23 suicide has been embroiled in speculation and conspiracy theories since it occurred, with a popular conspiracy theory being conjecture that someone powerful killed him and staged the murder to look like a suicide.
"This guy is more dangerous to the DNC than Jeffrey Epstein," Beck said. "If this guy isn't protected, not from the right, but from the left, this guy is going to end up hanging himself with paper sheets while in custody.
"This guy is the buried body. He knows all of it, he's the tie to all of it," Beck went on. "He's the key to the massive corruption of the DNC. And I don't think anybody wants to get into that."
You can watch a clip of Beck's show at Mediaite here.
Newsweek has not verified the identity of the whistleblower.