Glenn Beck Might Be Selling His Private Plane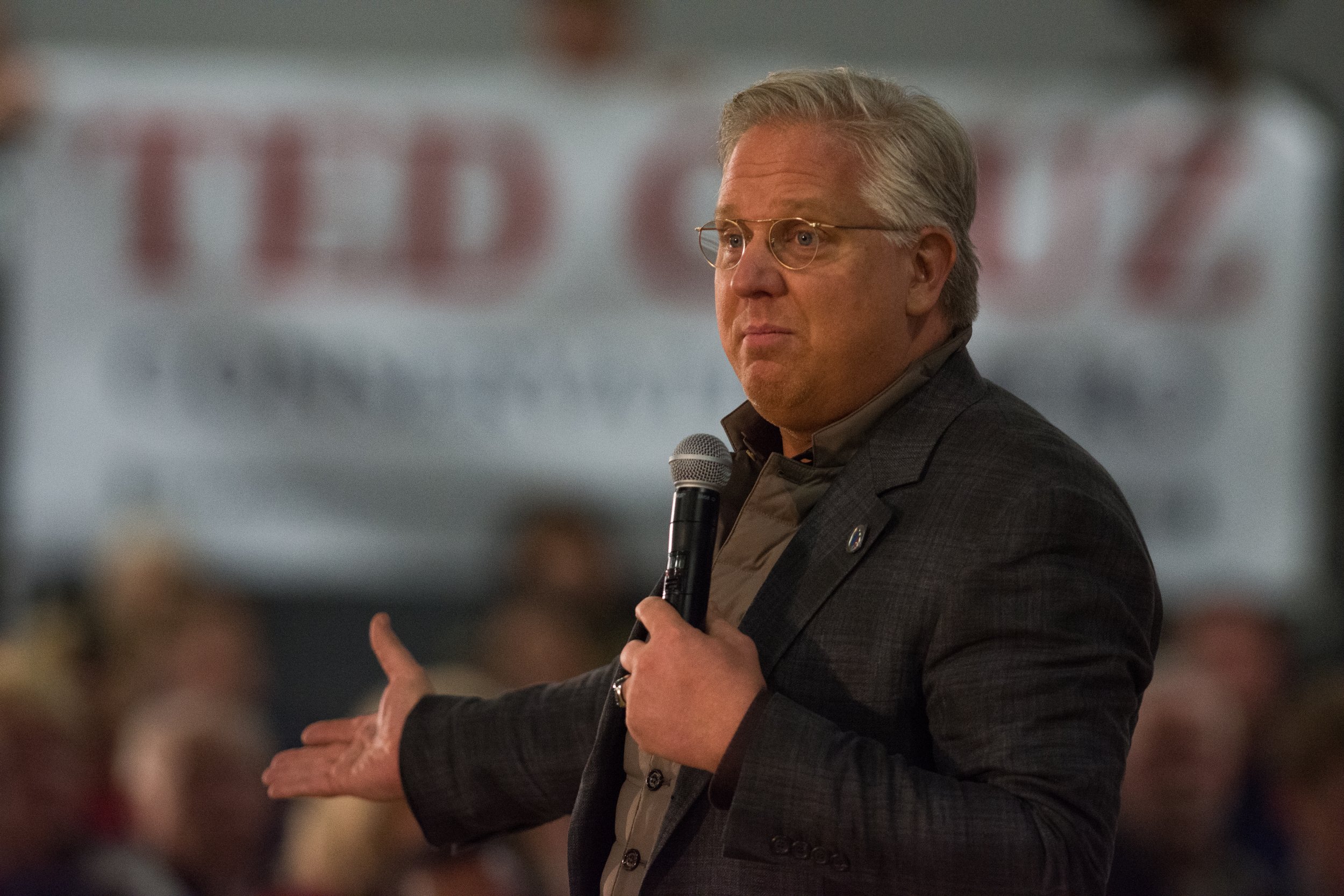 Right-wing pundit Glenn Beck has put his private plane up for sale, reported the Daily Beast on Tuesday.
The outlet surfaced the news through a listing for a DC9-15 on Controller.com and Federal Aviation Administration records. The Daily Beast reported Beck's radio company, Mercury Radio Arts, purchased the aircraft for $1 million three years ago and that the conservative media figure had previously held onto the plane despite financial struggles at his companies.
The advertisement on Controller.com reads, in part:
"The DC9-15 is a powerful and proven world class Jet delivering exceptional passenger space, comfort and amenities. This custom equipped aircraft with Universal Avionics Flight Deck Upgrades has been privately operated, professionally maintained and considered to be one of the finest VIP DC-9-15 Executive Aircraft available today."
The ad surfaced by The Daily Beast touts the 12-passenger-aircraft's amenities such as a convection oven, a fold out table in the dining area and bar with marble countertops.
Beck's media empire—which includes Mercury Radio Arts and TheBlaze—has endured numerous struggles over the last few years, including multiple rounds of layoffs. He let go about 20 percent of his workforce over the summer.
"We are losing a lot of talented and committed colleagues, who are some of the best human beings I know — some have been friends of mine for 30 years," Beck said in a statement in August. "When you decide to be your own boss, you romanticize the freedoms and impending successes. You don't spend much time thinking about days like today, when gut-wrenching decisions have to be made and you realize that you're the only one who can make them. It's a difficult day for some exceptional people that mean a lot to me personally, my family, and the entire company."
After launching to popularity at Fox News, Beck started TheBlaze—which has both TV and text offerings—in 2011. While still a conservative, Beck made waves during and after the 2016 election by being against President Donald Trump. He told the Recode Media podcast last March that he thought that might have cost him some fans.
"I've had several conversations with my family, especially when it got really serious about Donald Trump," he told Recode. "Loyalty is very important to the conservative mindset. To buck that—especially with Hillary Clinton, who I thought was awful—I knew we were going to get kickback."