Glenn Beck Warns Stephen Colbert: 'You Have Become Me, Circa 2009'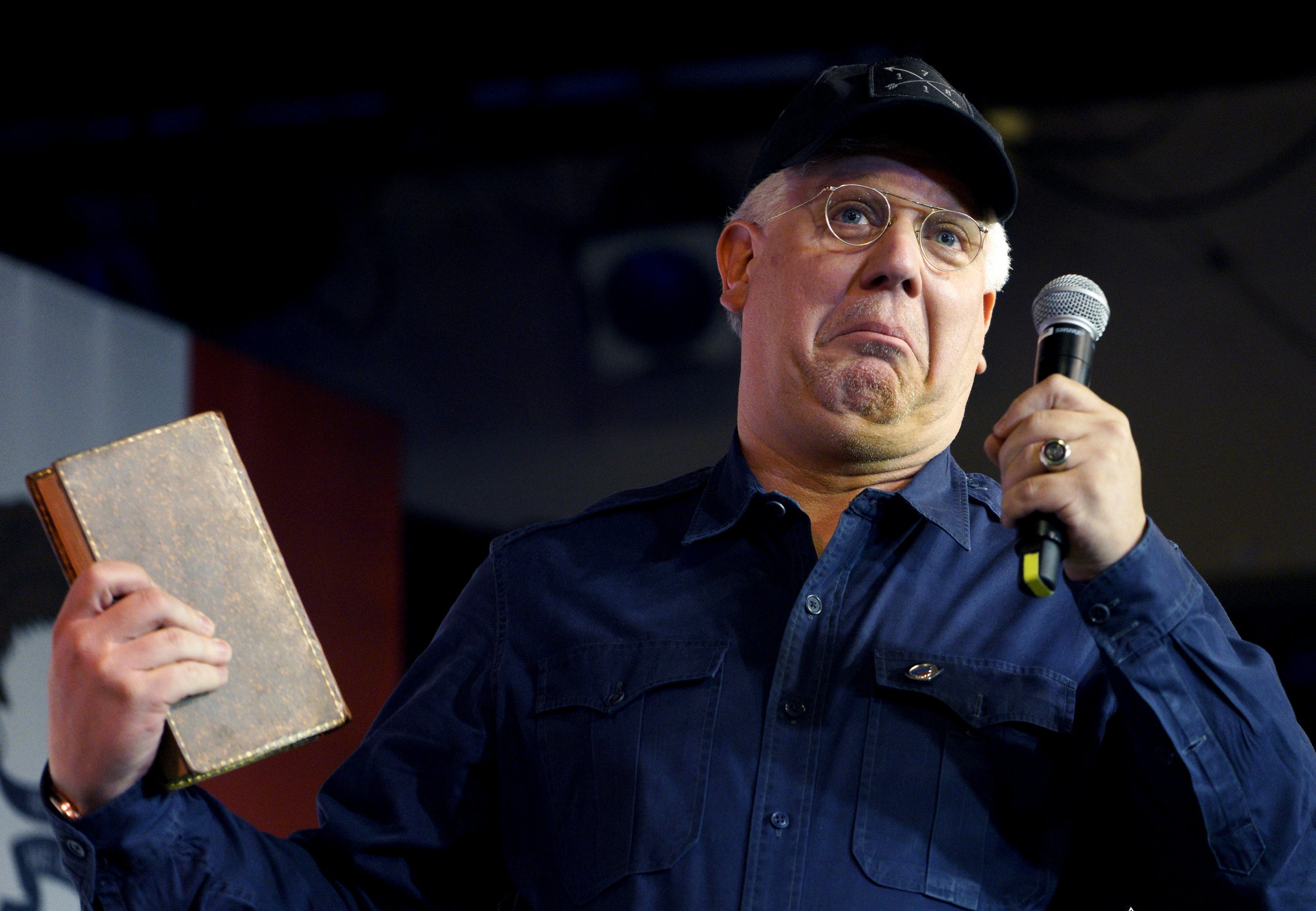 Conservative commentator Glenn Beck had a stern warning this week for CBS late night host Stephen Colbert: You're going to end up like me if you're not careful. Colbert is in the midst of a controversy over a joke he made referencing a sexual act between President Donald Trump and Russian President Vladimir Putin.
"Probably the coldest ice water I could throw over your head to try to wake you up is: You have become me, circa 2009," Beck said on his radio show Thursday. "Stop it. Stop it."
"There were times that it was vitriolic; I was so angry," Beck said. "What you're doing, Stephen Colbert, I know. I know what you're doing. I've been there. And it doesn't work. The reason why I say the vitriol you feel for me, that's what you're causing on the other side. Half the country disagrees with you. When you're hitting [Trump] like that, what do you think the other half is going to do? They're going to run to his defense."
Right-wingers came after Colbert, calling for his firing after calling Trump's mouth "Putin's c***holster." Colbert has said he would have changed a few words that some felt were homophobic but wouldn't take back the string of insults he lobbed at the president over his treatment of CBS journalist John Dickerson, who the president says hosts Deface the Nation.
"If you saw my monologue, you know that I was a little upset at Donald Trump for insulting a friend of mine," Colbert said on his show Wednesday night. "So at the end of that monologue, I had a few choice insults for the president in return. I don't regret that."
Colbert and Beck have a long history. Colbert regularly prodded Beck—known as a blustering conservative personality—using his faux blustering conservative persona while hosting his Comedy Central show, The Colbert Report.
Amid the rise of Trump, Beck—viewed as a traitor by some in far-right circles—has made it a point to say he's changed and has expressed regrets for some of his past actions.