Ranked: Glenn Close's Best Movies, According to Critics and Audiences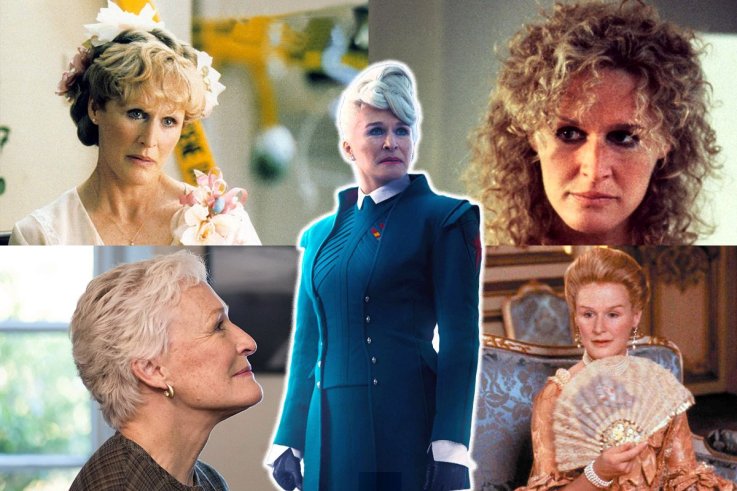 Along with Meryl Streep and Cate Blanchett, Glenn Close exists in a rare dramatic space for actresses. Her roles don't hinge on appealing likeability or straight sex appeal. Instead, she gets to play characters who are supercilious, vengeful, jealous and powerful, taking them to the edge of human expression without any soft, appeasing edges.
But even in her fourth decade as an actress, getting these roles still isn't easy. As she accepted her Best Actress Golden Globe award for her role in The Wife, she spoke about how hard it was to get a film made about her complex-but-downtrodden lead character.
"It was called The Wife," she said. "I think that's why it took 14 years to get made. To play a character who is so internal, I'm thinking of my mom who really sublimated herself to my father her whole life."
It's easy to imagine she's had a lot of experience watching less-than-empowered women. As the daughter of a socialite mother and a doctor father, Close's childhood in Greenwich, Connecticut, was strictly WASP (White Anglo-Saxon Protestant). That is, until her father joined the Moral Re-Armament (MRA), a moral and spiritual movement that Close has described as a cult.
She didn't leave the MRA until she was 22. She started her stage acting career at 27 after watching an interview with Katherine Hepburn, one of the women who made space for uncompromising actresses in Hollywood.
She wasn't cast in a film until 1982's The World According to Garp, at age 35. But this late entry was met with instant success, and the first of many Oscar nominations. In 1987, she was propelled into superstardom by her role in Fatal Attraction, playing a bunny-boiling femme fatale (a role she would later criticize for stigmatizing mental illness).
It wasn't just psychological dramas she excelled at. She memorably played Cruella de Vil in the 1996 live action remake of 101 Dalmatians, and Nova Prime Rael in Guardians of the Galaxy. She's yet to win an Oscar, an oversight that might be rectified after her performance in The Wife.
Newsweek has looked at the review databases Rotten Tomatoes, Metacritic and IMDb to find out which of Close's movies have been best received by audiences and critics alike. Using this data, these are her best 15 movies to date.