Ranked: Glenn Close's Best Movies, According to Critics and Audiences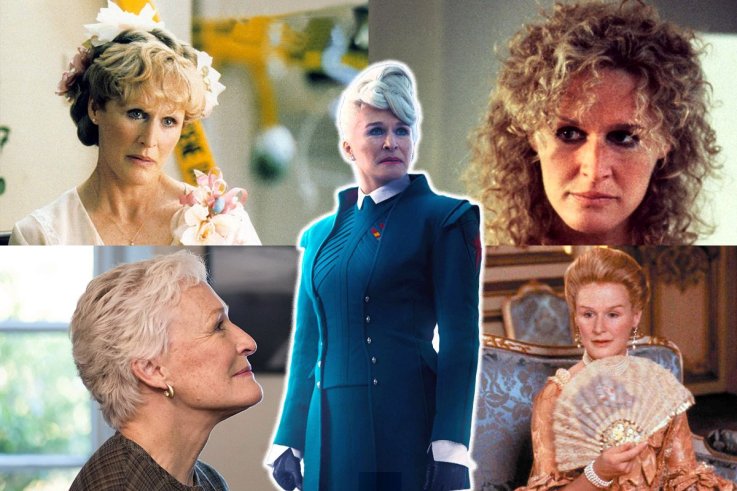 Along with Meryl Streep and Cate Blanchett, Glenn Close exists in a rare dramatic space for actresses. Her roles don't hinge on appealing likeability or straight sex appeal. Instead, she gets to play characters who are supercilious, vengeful, jealous and powerful, taking them to the edge of human expression without any soft, appeasing edges.
But even in her fourth decade as an actress, getting these roles still isn't easy. As she accepted her Best Actress Golden Globe award for her role in The Wife, she spoke about how hard it was to get a film made about her complex-but-downtrodden lead character.
"It was called The Wife," she said. "I think that's why it took 14 years to get made. To play a character who is so internal, I'm thinking of my mom who really sublimated herself to my father her whole life."
It's easy to imagine she's had a lot of experience watching less-than-empowered women. As the daughter of a socialite mother and a doctor father, Close's childhood in Greenwich, Connecticut, was strictly WASP (White Anglo-Saxon Protestant). That is, until her father joined the Moral Re-Armament (MRA), a moral and spiritual movement that Close has described as a cult.
She didn't leave the MRA until she was 22. She started her stage acting career at 27 after watching an interview with Katherine Hepburn, one of the women who made space for uncompromising actresses in Hollywood.
She wasn't cast in a film until 1982's The World According to Garp, at age 35. But this late entry was met with instant success, and the first of many Oscar nominations. In 1987, she was propelled into superstardom by her role in Fatal Attraction, playing a bunny-boiling femme fatale (a role she would later criticize for stigmatizing mental illness).
It wasn't just psychological dramas she excelled at. She memorably played Cruella de Vil in the 1996 live action remake of 101 Dalmatians, and Nova Prime Rael in Guardians of the Galaxy. She's yet to win an Oscar, an oversight that might be rectified after her performance in The Wife.
Newsweek has looked at the review databases Rotten Tomatoes, Metacritic and IMDb to find out which of Close's movies have been best received by audiences and critics alike. Using this data, these are her best 15 movies to date.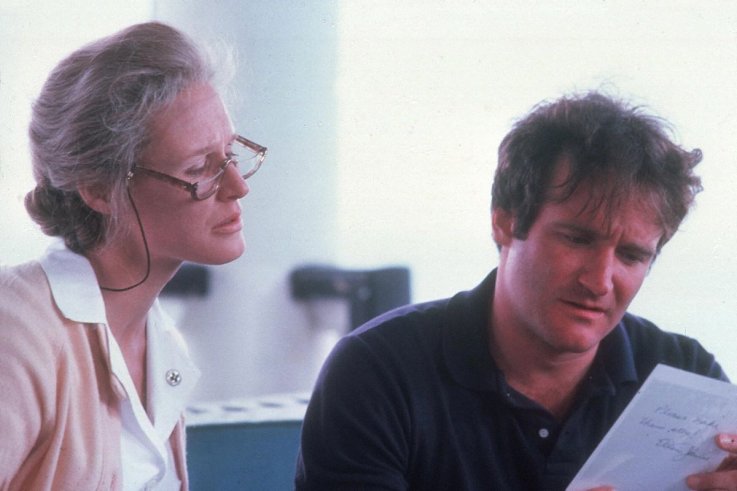 Warner Bros.
15. The World According to Garp (1982). Total score: 66%. Metacritic score: 63. Rotten Tomatoes score: 63. IMDb score: 72.
Directed by: George Roy Hill. Starring: Robin Williams, Mary Beth Hurt, Glenn Close.
Plot summary: A struggling young writer finds his life and work dominated by his unfaithful wife and his radical feminist mother, whose best-selling manifesto turns her into a cultural icon.
What the critics said: "A dense, rich, textured work, a sequence of scenes ultimately creating a complex, complicated life, one that is at once funny, horrifying and heartbreaking." Bruce McCabe, Boston Globe.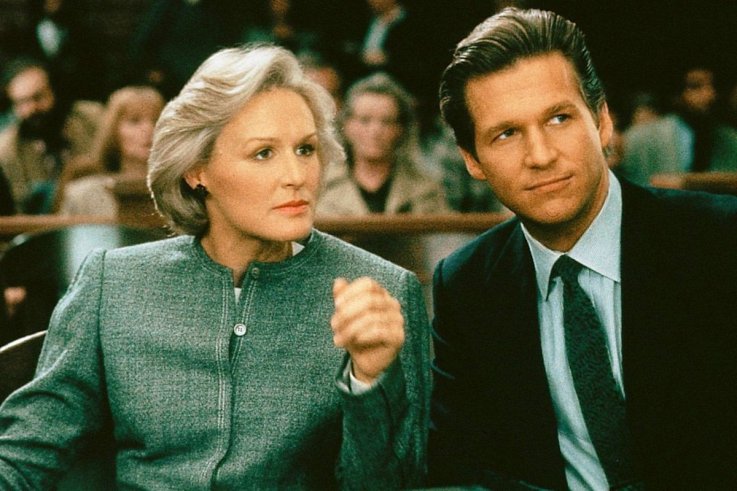 Columbia Pictures 
14. Jagged Edge (1985). Total score: 66.5%. Metacritic score: n/a. Rotten Tomatoes score: 68. IMDb score: 65.
Directed by: Richard Marquand. Starring: Jeff Bridges, Glenn Close, Peter Coyote.
Plot summary: San Francisco heiress Page Forrester is brutally murdered in her remote beach house. Her husband Jack is devastated by the crime but soon finds himself accused of her murder.
What the critics said: "A well-crafted, hardboiled mystery." Variety.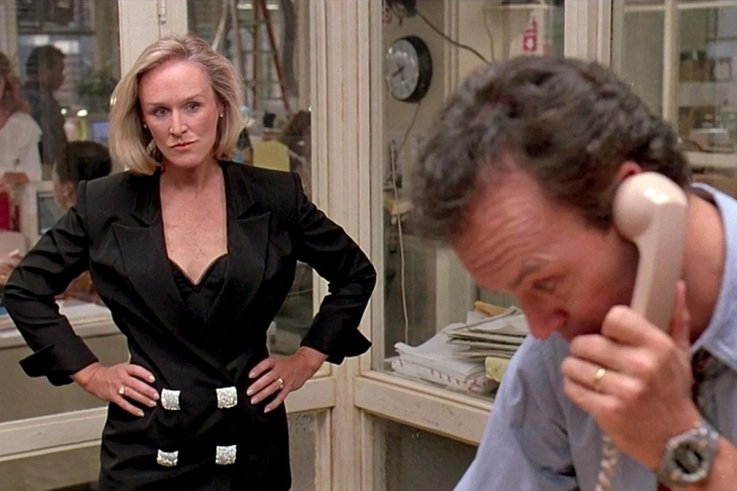 Universal Pictures 
13. The Paper (1994). Total score: 67%. Metacritic score: n/a. Rotten Tomatoes score: 68. IMDb score: 66.
Directed by: Ron Howard. Starring: Michael Keaton, Glenn Close, Robert Duvall.
Plot summary: New York City tabloid editor Henry is faced with tough decisions while he faces several serious life challenges, and a tempting job offer.
What the critics said: "Watching The Paper got me in touch all over again with how good it feels to work at the top of your form, on a story you believe in, on deadline." Roger Ebert, Chicago Sun-Times.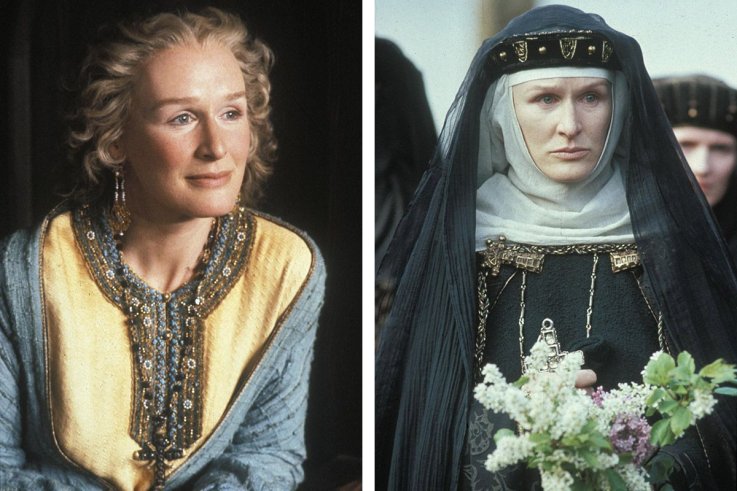 Warner Bros.
12. Hamlet (1990). Total score: 67.3%. Metacritic score: 70. Rotten Tomatoes score: 64. IMDb score: 68.
Directed by: Franco Zeffirelli. Starring: Mel Gibson, Glenn Close, Alan Bates, Paul Scofield, Ian Holm, Helena Bonham Carter.
Plot summary: Hamlet, Prince of Denmark, finds out that his uncle Claudius killed his father to obtain the throne, and plans revenge.
What the critics said: "It's a surprisingly successful venture, decked out in Anglo-Saxon styles and with a brooding, robust castle setting which oozes horse muck." Derek Adams, Time Out.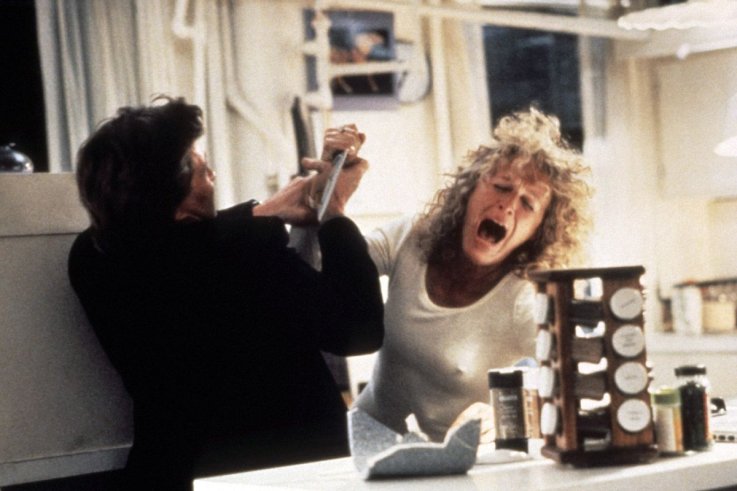 Paramount Pictures
11. Fatal Attraction (1987). Total score: 67.7%. Metacritic score: 67. Rotten Tomatoes score: 67. IMDb score: 69.
Directed by: Adrian Lyne. Starring: Michael Douglas, Glenn Close, Anne Archer.
Plot summary: A married man's one-night stand comes back to haunt him when that lover begins to stalk him and his family.
What the critics said: "Close should take pride in her performance. She should also expect a depressing avalanche of scripts requiring a she-wacko." Desson Thomson, Washington Post.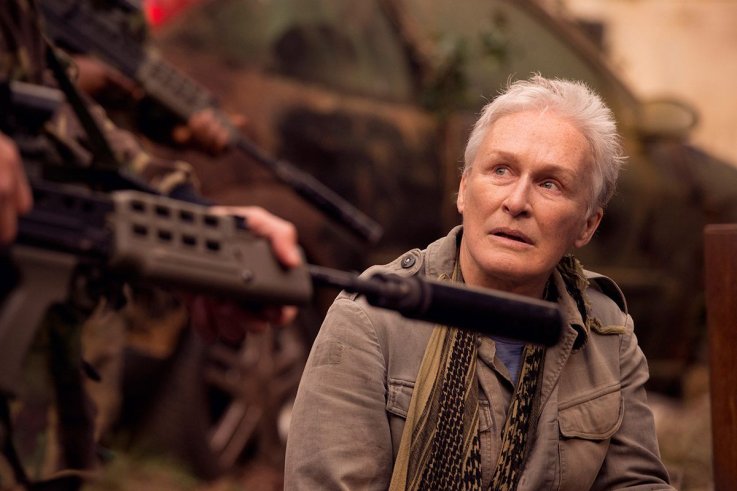 Saban Films
10. The Girl With All the Gifts (2017). Total score: 68.7%. Metacritic score: 67. Rotten Tomatoes score: 72. IMDb score: 67.
Directed by: Colm McCarthy. Starring: Sennia Nanua, Fisayo Akinade, Dominique Tipper, Paddy Considine, Gemma Arterton, Glenn Close.
Plot summary: A scientist and a teacher living in a dystopian future embark on a journey of survival with a special young girl named Melanie.
What the critics said: "It's a film for people who thought they never needed to sit through another zombie flick. It's also quite likely the strangest entry that will ever appear on Glenn Close's IMDb page." Chris Nashawaty, Entertainment Weekly.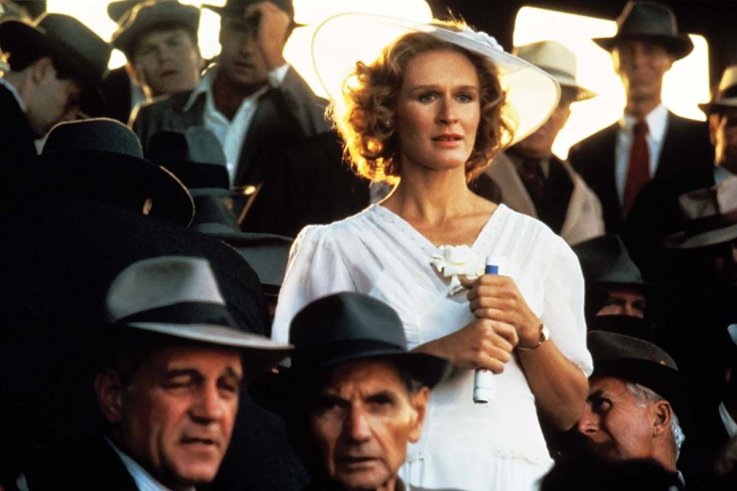 TriStar Pictures
9. The Natural (1984). Total score: 69%. Metacritic score: 61. Rotten Tomatoes score: 71. IMDb score: 75.
Directed by: Barry Levinson. Starring: Robert Redford, Robert Duvall, Glenn Close.
Plot summary: An unknown comes seemingly out of nowhere to become a legendary player with almost divine talent.
What the critics said: "The Natural is an impeccably made, but quite strange, fable about success and failure in America." Variety.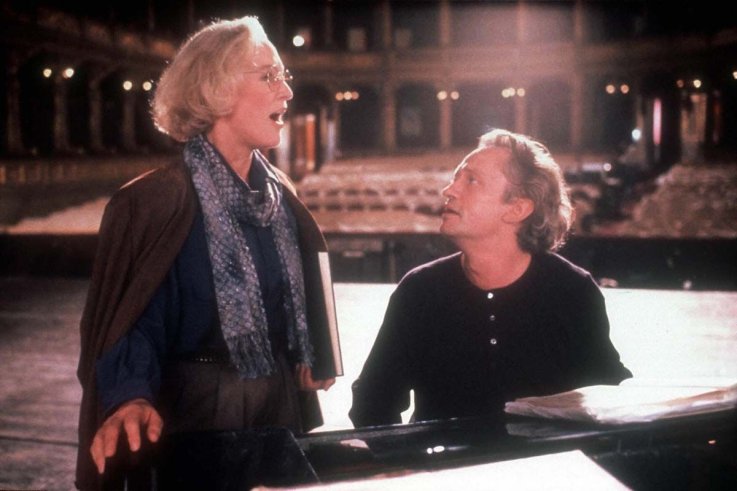 Warner Bros.
8. Meeting Venus (1991). Total score: 70.5%. Metacritic score: n/a. Rotten Tomatoes score: 73. IMDb score: 68.
Directed by: István Szabó. Starring: Glenn Close, Niels Arestrup, Kiri Te Kanawa.
Plot summary: A Hungarian conductor attempts to mount a bold new production of Richard Wagner's Tannhäuser while navigating the snares and pitfalls of artistic egos, rampant nationalism, internal company and union politics, and precarious funding.
What the critics said: "Glenn Close, lofty and radiant as a world-famous Swedish diva, makes a perfect centerpiece for the film's romantic intrigues." Janet Maslin, New York Times.