Glenn Close's Birthday: Her 15 Best Movies and TV Shows Ranked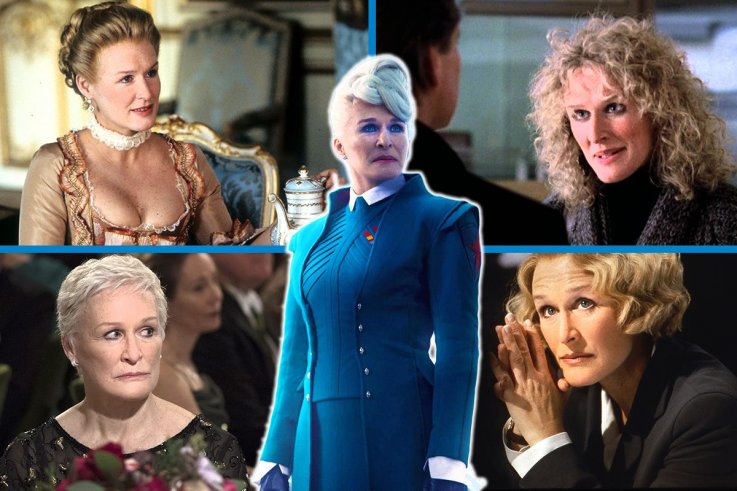 Glenn Close, who turns 72 today, may have left the 2019 Academy Awards ceremony empty-handed, but she created a new record. By losing out on the Best Actress award for The Wife to Olivia Colman's turn in The Favourite, Close became the most-nominated living actor to never win an Oscar.
With seven nominations under her belt, including four Best Actress nominations, Close would have had reason to think 2019 was her year. The category celebrated unconventional women—Close was up against Yalitza Aparicio, the first American indigenous woman ever to have been nominated, the iconoclastic pop star Lady Gaga and the comedy-focused Melissa McCarthy. In the end it was Colman, another hard-working late-starter, who nabbed the award.
Although she was an established stage actor by her late 20s, Close didn't get her first movie role until she was 35. Playing Robin Williams's mother in 1982's The World According to Garp, Close established herself as a unique presence in Hollywood and got her first Oscar nomination.
She followed this strong start with 1983 comedy-drama The Big Chill and 1984 sports drama The Natural, scoring another Oscar nomination for each. She branched out from maternal characters during the rest of the decade, perhaps most memorably playing deranged editor Alex Forrest in 1987's Fatal Attraction and a scheming aristocrat in 1988's Dangerous Liaisons.
The 90s would see Close take on lighthearted roles, including a pirate in 1991's Hook and Cruella de Vil in 1996's 101 Dalmatians. Over the years, she has chosen a number of memorable indie films, such as 2001's The Safety of Objects and 2011's Albert Nobbs.
Now Close is lined up to play a role which she seems destined to bring to the big screen—the reclusive silent movie star Norma Desmond in the upcoming production of Andrew Lloyd Webber's Sunset Boulevard. She's had practice, having played the lead in two stage adaptations of the classic 1950 movie.
"The story is just brilliant," Close told Deadline in 2018. "[Norma Desmond is] one of the great characters ever written. If I have the privilege of doing that on film, that would be thrilling to me."
As Close turns 72, Newsweek looks at critical aggregation websites Rotten Tomatoes, Metacritic and IMDb to find the 15 best performances of her career so far.