Glenn Close Cheers on Joe and Kamala in Biden Mask and Aviators
Glenn Close is cheering on Democratic Presidential candidate Joe Biden in her own special way. The actress shared a series of photos on Tuesday afternoon, donning a Biden mask and a pair of aviator shades. Close also wore a sweatshirt that read "unity over division" with the Biden-Harris logo, along with blue jeans and work boots.
"Joe is feeling GOOD!" she captioned the Instagram post, adding: "Pip is, too! GO JOE AND KAMALA!!!" In the five pictures, she poses with her dog and playfully throws her arms up in the air.
Lots of fans agree that her Election Day Instagram is pretty perfect. "Glenn, you are the best!" one user gushed. "Your posts these past few days lift one's spirits!!!!" another chimed in.
Close was one of the many participants in the October 21 event Broadway for Biden, held by an "inclusive community of industry professionals and theater enthusiasts" who are united and dedicated to vote for Biden as the next president.
She told Vogue last month that despite her enthusiasm for Biden, she hadn't been politically active since Clinton's first campaign. "Frankly I got kind of disillusioned with politics," she noted.
"It can also be very tricky for somebody who's labeled a celebrity. A lot of times there's many people who want to silence us for that reason, but I hate that word: celebrity. I consider myself an American first and foremost. A mother, an aunt, a sister, and a member of one of the most vital industries this country has.
Close added: "So even though I haven't made that many political statements up until now, I consider it my duty as an American to speak out. I wouldn't be able to live with myself if I didn't."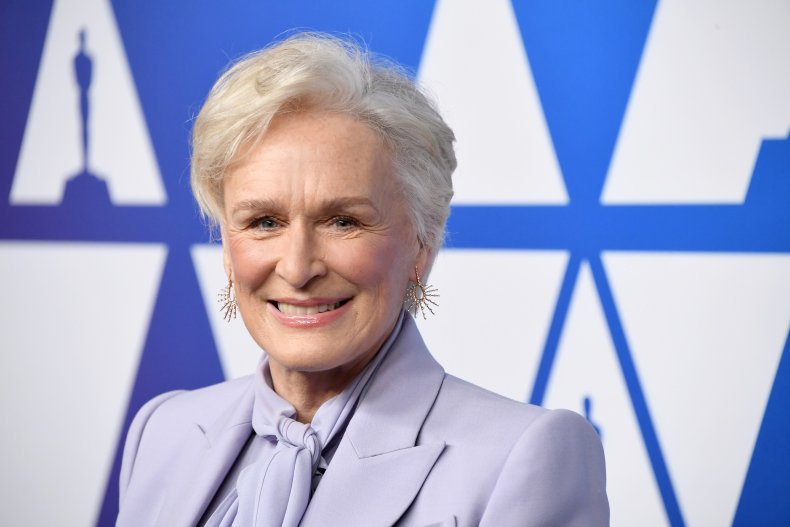 Close also said that voting early helped calm her nerves. "I went down to the courthouse and got my ballot and put it in the box right there," she recalled. "And that's been really helpful as far as doing the most basic thing you can do to try and change things, so I'm hoping everybody votes. That's what this entire Broadway for Biden thing is for. Please vote! Hopefully for a change, because I don't think our collective nervous system can take it anymore."
On October 26, the actor also called Pennsylvania voters for a 'Women for Biden' phone bank event. According to CBS Philadelphia, she and volunteers made hundreds of calls on behalf of Biden and to encourage women to chose officials who will champion women's rights.