Glenn Close Dominates the Stage in 'Sunset Boulevard' Musical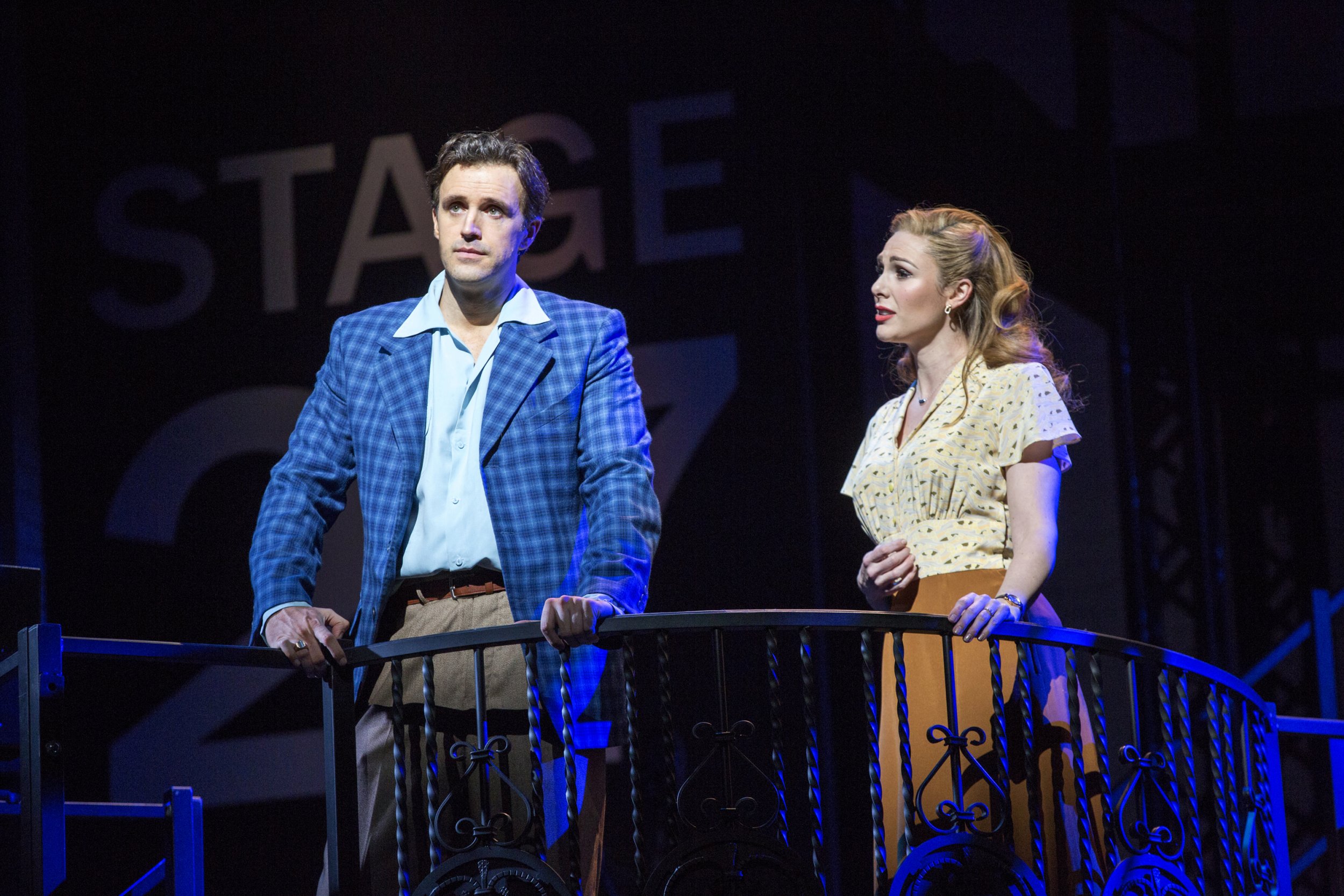 The strongest memories of the first production of Sunset Boulevard, the Andrew Lloyd Webber musical based on the classic 1950 Billy Wilder movie, are of the huge John Napier sets. They dominated everything. In the show's Broadway revival, which opened recently at New York's Palace Theatre, the sets are slightly smaller, more modest; they are like large Hollywood soundstages. But the orchestra is big—40 pieces, reportedly the largest in 80 years—and Norma Desmond is big. She is always big, especially as played by Glenn Close.
Close epitomizes one definition Wilder had for a star: When she is onstage, you can't take your eyes off her. In Lonny Price's relatively spare production—relative only to the original and some grand opera—she dominates every scene she is in, and she nails every song she sings. Her big song, "As If We Never Said Goodbye," brings down the house, er, mansion. Even when she is in the background, up in the rafters, she draws focus.
Related: '1984' coming to Broadway
Much has been made of Close's age. She may have been more appropriate to Norma's stated age in the 1994 production—she was 47; Norma's stated age is 50, but with actors you can never be sure. But at 69, Close seems perfectly age-inappropriate to the 30-ish Joe Gilles (played by Michael Xavier).
In the musical, as in the movie, Gilles is a down on his luck screenwriter who, while running from collection agents, turns into Desmond's driveway, where he is met by Desmond's chauffeur, protector and ex-husband, the great director Max Von Mayerling (Fred Johanson). Desmond happens to need a scriptwriter; Gilles needs a sugar mama. It's a meet-cute made in heaven, or at least Hollywood. Unfortunately, Gilles meets and falls in love with Betty Schaeffer (Siobhan Dillon), which, to say the least, complicates matters.
I am not sure if the title of the film was intentional or serendipitous. The actual mansion where the film was shot was not located on Sunset Boulevard; it was on South Irving and Wilshire. But the sun does set, and harshly, on the lives of the four main characters, Desmond loses her soul; Joe loses his life; Schaeffer loses Gilles, the love of her life; Von Mayerling loses Desmond, his reason for being.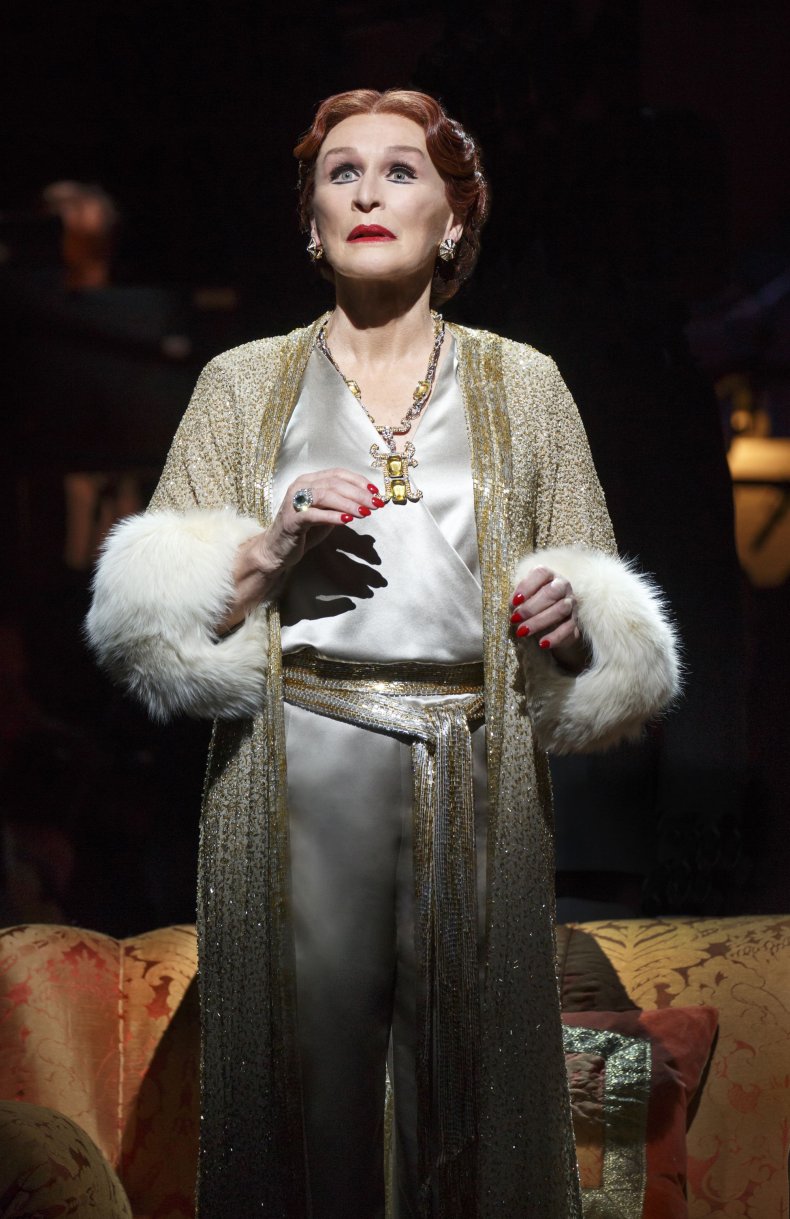 The musical's main weakness is that its book hews too closely to the original movie script. True, as with most Wilder scripts it has more than its share of memorable lines. Norma is still big, the pictures are small; it would be unthinkable for Norma not to be ready for that final close-up. And it's probably not a good idea to mention the word comeback in Desmond's presence (return is acceptable). But lots of more routine lines remain, usually in recitative.
Xavier, Johanson and Dillon are all making their Broadway debuts and they're all quite good. But they take a back seat to Close's performance, which fills the stage. But then Desmond wouldn't have it any other way.
Sunset Boulevard is playing at New York's Palace Theatre through June 25. For more information, visit SunsetBoulevardtheMusical.com.