Republican Virginia gubernatorial candidate Glenn Youngkin seemed poised to lose Loudoun County, which contains the school district at the heart of a sexual assault controversy and other parental disputes about school policies.
As of Tuesday night, Youngkin has received 44.8 percent of the county's votes. His Democratic opponent, former governor Terry McAuliffe, has received 54.7 percent. Thus far, 99 percent of the county's voting precincts have submitted their ballot counts.
Youngkin put education at the core of his campaign. He made "parents matter" a campaign slogan and promised to back parents in their disputes with educators.
The Loudoun County school incident, in which a girl was allegedly assaulted by a boy in the girls' bathroom in May, was a lightning rod in Youngkin's campaign. It prompted Youngkin to say he would win the county. However, it looks like he won't.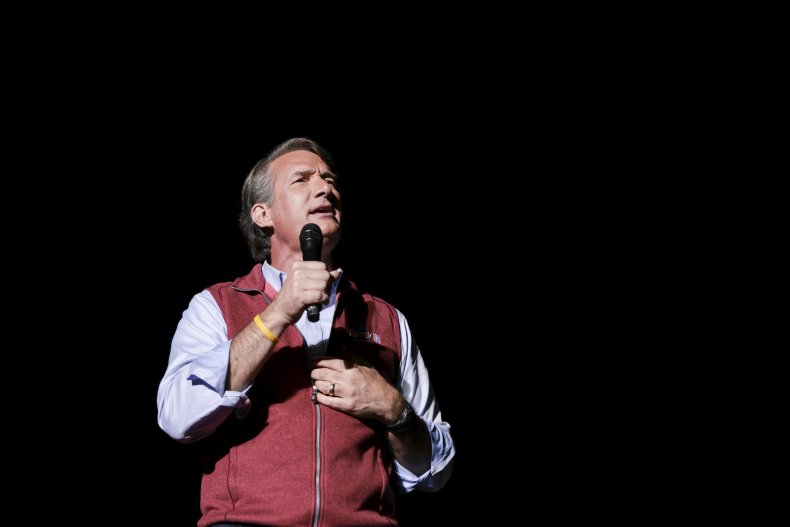 Parents were angered that neither the school, nor the district notified parents after the alleged assault occurred. Their anger grew when the accused boy allegedly sexually assaulted a second girl five months later in a vacant classroom in Broad Run High School.
The Loudoun County School Board said in a statement that it chose not to publicly comment on either incident to avoid interfering with a police investigation. Several parents demanded that Scott Ziegler, superintendent of the Loudoun County school board, resign for allegedly covering up the assaults.
The school district also made national headlines in the summer when violent protesters devolved into violence, shutting down a school board meeting over complaints regarding critical race theory and protections for transgender students.
Youngkin's focus on parent-school grievances intensified after U.S. Attorney General Merrick Garland issued a memo instructing the FBI and attorney's offices to meet with federal and local law enforcement to "discuss strategies for addressing ... the rise in criminal conduct directed toward school personnel."
One of Youngkin's political ads, released earlier this month, claimed that "the FBI is trying to silence parents." A second Youngkin ad focused on a mother who was disturbed by her school-aged son's assigned reading material, which included scenes of rape and violence.
Youngkin's ads have largely said that McAuliffe doesn't think that parents should have a say over their children's education. In response, McAuliffe's campaign has sought to tie Youngkin's educational stance to Republican former President Donald Trump and a desire to return to Trump-style "culture wars."
Polls leading up to the Tuesday election showed McAuliffe and Youngkin in nearly in a dead heat.