Glenn Youngkin Sets Up Tip Line for Parents to Report CRT, Despite Not Being in Curriculum
Virginia Governor Glenn Youngkin on Monday made public a special tip line for parents who want to report those that are teaching critical race theory in the state's schools.
The Republican governor announced the new "Help Education" email during an appearance on conservative radio host John Fredericks' show when he was speaking to Fredericks about his recent sweeping executive order on Critical Race Theory.
"We have set up a particular email address called helpeducation@governor.virginia.gov for parents to send us any instances where they feel that their fundamental rights are being violated, where their children are not being respected and where their inherent divisive practices in their schools and we're asking for input right from parents so we can go right to the source," Youngkin said.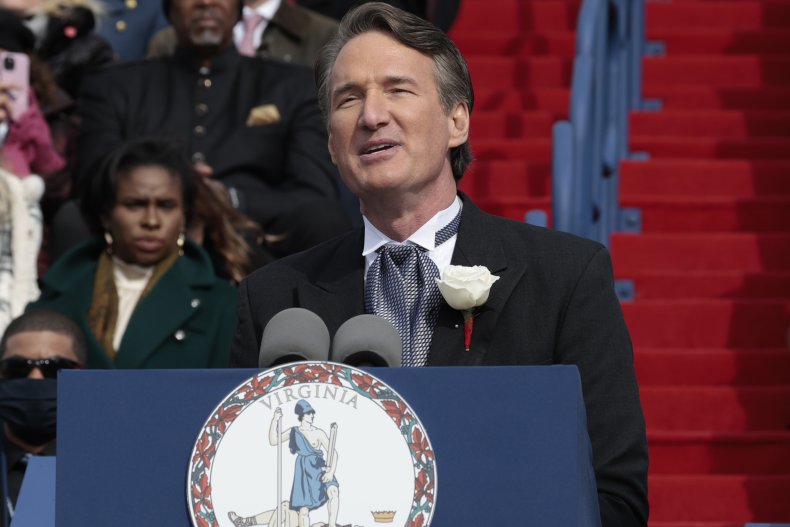 "We're asking for folks to send us reports and observations they have that will help us be aware of things like 'Privileged Bingo,'" Youngkin said.
Prior to news of the special tip line, the governor noted reports that a Fairfax County high school's lesson plan included playing "Privileged Bingo," where children who are white, Christian, male or from military families are considered "privileged."
He also recognized the continuing battle with some school districts in response to the recent ruling that parents are allowed to decide whether or not their children wear masks to school.
About his recent sweeping executive order on Critical Race Theory, Youngkin also explained to listeners, "We are indeed going to continue to teach all history—the good and the bad—but we are going to get these inherently divisive teaching practices out of the classroom," he said.
At the end of the day, Youngkin said he and those working with him were going to raise school standards, have the largest education budget in the history of Virginia, raise teacher pay, invest in special education for Virginia's students with disabilities, kick divisive practices out of the state's schools and press forward on their charter school agenda.
The new governor reminded listeners to be patient for the legislation to take place that he ran his campaign on and subsequently was voted into office for.
"I continue to ask everyone to love your neighbor, listen to your principal and trust the legal process," about the executive order he signed last week to make masks optional at schools.
"Keep your kid in school because parents have this fundamental right in Virginia...I'm not going to stop fighting for the rights of parents to make these decisions for their kids," he said.