A Glimpse Into The Future of Brick-and-Mortar
Retailers will continue to provide greater convenience and choice to customers — they truly have no other option.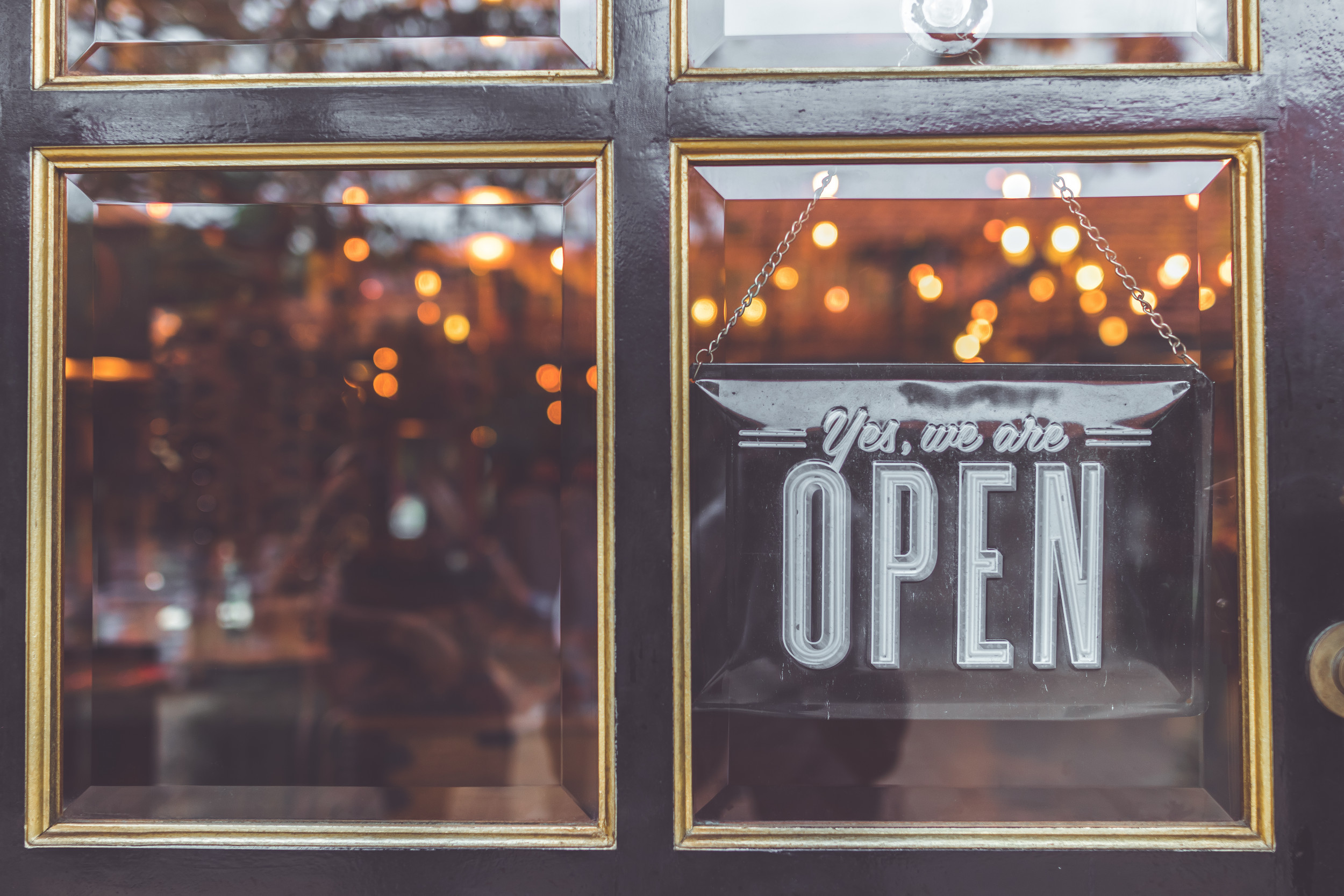 In 2020 and 2021, brick and mortar exemplified Marie Forleo's truism: "Everything is figureoutable." Sudden, unprecedented lockdowns? Figureoutable. Breakneck adoption of curbside and online fulfillment? Figureaboutable. Record-breaking supply chain disruptions and product shortages? Even these proved to be figureoutable.
We mustn't forget the stores that could not overcome these challenges. Crushing economic and social conditions led to many permanent closures and job losses. As a whole, though, retail weathered the storm and bounced back in a major way to close 2021.
Brick-and-mortar restaurants and retailers must continue to display fortitude in 2022 and beyond. New, unforeseen challenges will undoubtedly emerge, and long-lasting hurdles will persist. There is, though, the opportunity for daring, in-touch retailers to strike it big. With inflation continuing to devalue the dollar, many Americans are eager to exchange their money for tangible items — items they can find in brick-and-mortar storefronts and even restaurants.
What will retailers do to win 2022? After looking into my crystal ball, here are three predictions that I believe will be true of successful retailers in 2022.
1. Retailers Offer Exciting Worlds Within (or Adjacent to) Their Stores
"World-building" is a term you might typically hear in conversations between writers or video game developers. Worldbuilding should also be a part of retailers' strategies in 2022. As age and cultural gaps between consumer segments grow, the ability to offer different worlds within a single store will gain value. Here are some notable examples of retailers building worlds within (or adjacent to) their stores:
• In 2018, Canadian winter clothing manufacturer Canada Goose installed "Cold Rooms" in select stores. Temperature controlled at -27 degrees Fahrenheit, customers could test prospective jackets within a (frigid) environment decidedly distinct from the warm, welcoming store outside.
• Gucci is not waiting to expand its footprint to the metaverse. It recently announced Vault, an "experimental online space" in which metaverse-ers can mingle, purchase Gucci-branded NFTs and experience the latest virtual experiences from the iconic luxury brand. While Vault is a digital venture, look for more retailers to creatively integrate virtual reality into their retail spaces in 2022, building virtual worlds within their physical ones.
• Louis Vuitton's flagship location on Fifth Avenue in Manhattan is an iconic retail destination. Refusing to stagnate, LV opened a pop-up experience in SoHo in 2021, displaying pre-launch items in a vibrant, visceral and one-of-a-kind space. It served as a masterclass in how a brand can use complementary spaces to create distinct yet similarly appealing customer experiences.
The power of an alluring in-store experience is incalculable. Retailers who provide mini-worlds within or adjacent to their primary physical stores maximize their odds of captivating customers.
2. Retailers Respond to Prevailing Challenges With Tech
Supply chain problems and labor shortages are two of the greatest challenges in brick-and-mortar today. For retailers who embrace advantageous technologies, these challenges pose opportunities for positive differentiation.
Take the supply chain problem. Never in recent times have shoppers been as acutely aware of supply chain issues as they are now. Longer delivery times, fewer product offerings and thinner stocks on the shelves make supply chain solutions imperative for retailers in 2022. Cloud computing, artificial intelligence and robotic process automation are among the technologies set for wider adoption in the retail sector — specifically as supply chain additives.
As for labor shortages, we know that employee dissatisfaction is at least partially to blame. Retailers who orient their tech to help employees may attract and retain better workers in 2022. Contactless checkouts liberate employees from tedious, low-value roles within the store. Strong inventory management systems reduce stress on back-of-house employees. Improved data-collection mechanisms can help commission-dependent employees recommend purchases and convert customers.
Finding good employees is as difficult as ever. Keeping them has proved challenging for many organizations, too. Several technologies may prove an untapped resource for those looking to boost employee morale and foster loyalty among their best workers.
3. Retailers Meet Customers on Their Terms
Retailers will continue to provide greater convenience and choice to customers — they truly have no other option. To succeed in 2022, organizations will need to meet customers based on their unique terms.
Customers have embraced buy online, pick up in-store (BOPIS), curbside pickup, self-checkout, ship-from-store and other buying options. Now, they seek faster fulfillment times. Per Deloitte, shoppers have a genuine appreciation for personalized in-store experiences — the next step is combining personalization with savings through targeted discounts and similar innovations.
The concept is simple enough: Identify what customers want most and double down on those segments of your retail operation. While executing this idea is more difficult, it's a goal worth striving toward.
Each customer has a unique array of preferences. The more options you can provide — for browsing, purchasing, fulfillment, savings and other aspects of retail — the greater your organization's sphere of influence will be.
Conclusion
In an ongoing arms race with e-commerce and other brick-and-mortar competitors, stagnation remains an existential threat to retailers. And yet, unfocused or wasted motion can move your organization backward rather than toward the front of the pack.
Whenever you make investments in your brick-and-mortar stores, you must do so with a clear purpose and strong rationale. If you're unsure of where to allocate your budget in 2022, consider employee-focused tech and unique in-store experiences as a starting point. With each investment, ask yourself: does this step align with what our customers want?
Effective brick-and-mortar relies on productive employees, memorable in-store experiences, and satisfied customers. Consider this trifecta in all that you do in 2022.