High Schooler's Nausea Turned Out To Be Aggressive and Deadly Brain Tumor
A high-school student who experienced nausea was later diagnosed with an aggressive and deadly brain tumor.
The boy, who has only been identified by his first name, Tom, was told by doctors that he had glioblastoma multiforme (GMB) when he was just 13 years old, the Liverpool Echo reported.
Glioblastoma multiforme is an aggressive form of cancer that can occur in the brain or spinal cord. It forms from star-shaped cell cells known as astrocytes that are found in the nervous system.
While this cancer affects people of any age, it occurs more frequently in older adults and is uncommon in children, according to the Mayo Clinic.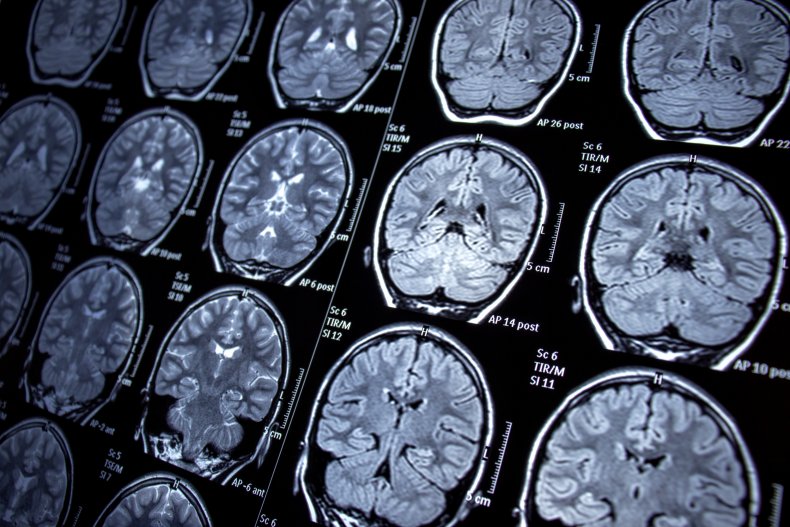 Figures from a 2017 publication show that the incident rate of GMB is just over 3 per 100,000 people in the United States, with the median age of cases being 64.
Among the symptoms of GMB are nausea, vomiting, persistent headaches, seizures, double or blurred vision, and changes in mood or personality.
This form of cancer can be very difficult to treat, with the average survival time being 12-18 months, according to U.K.-based The Brain Tumour Charity. Only a quarter of glioblastoma patients survive more than one year, while only 5 percent survive more than five years.
Treatments may be able to slow the progression of the disease. These can include surgery, followed by chemotherapy and radiotherapy.
Tom, now 14, who lives in Ellesmere Port, northwestern England, began feeling sick in September 2020 after returning to school following the U.K.'s first national COVID lockdown.
The boy's mother told the Echo she first thought her son's health problems were linked to his return to school. But he began to experience further complications.
"I contacted doctors a few times. When he was off for school holidays in October he said he had double-vision," the 47-year-old, who was only identified by her first name, Karen, told the Echo.
"He had a doctor's appointment at the end of October and they said physically he was OK. He suffered a really bad migraine at the beginning of November so I contacted the opticians thinking it was his eyes due to being on computer a lot more," she said.
The boy underwent an eye test, during which the optician spotted a swelling behind his eye. He was sent to hospital where an MRI scan revealed that he had a brain tumor.
"Tom was physically shocked, I was in pieces," the mother said.
The boy was transferred by ambulance to Alder Hey Children's Hospital, where he underwent surgery, although doctors told the family that they would not be able to remove the whole tumor. A week after the surgery, Tom was diagnosed with grade 4 glioblastoma multiforme.
In December 2020, the boy began radiotherapy and chemotherapy, but he lost his peripheral eyesight due to pressure on his optical nerve.
After six weeks of radiotherapy and chemotherapy once a month for a year, doctors told the family that treatments were no longer working and there is nothing more they could do, according to a GoFundMe page set up by the mother.
"Tom has always been a positive person and the way he has handled this devastating news at such a young age is absolutely amazing and he is my hero," the mother said on the GoFundMe page.
"We are as a family determined to fight this as hard as we can and be in the 2 percent that survive this horrible aggressive cancer," she said.
The mother said she was trying to raise money to try and get her son onto a clinical trial in Germany or the U.S. to give him the "the best fighting chance at life."