Global Anti-Semitic Attacks Fell by Almost Half Last Year After 2014 Spike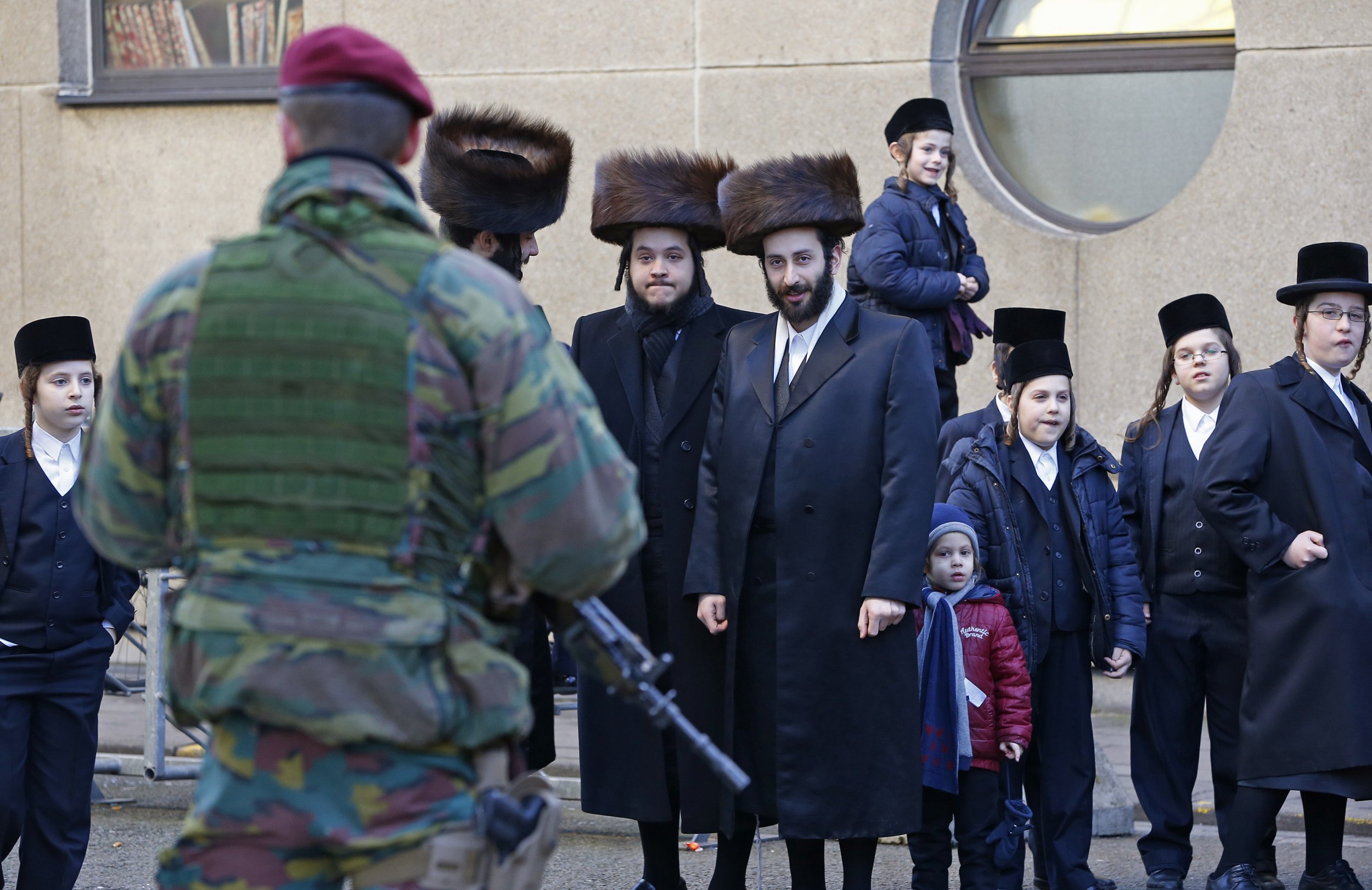 Violent attacks against Jews globally dropped by almost half in 2015, according to a study published on Wednesday.
However, the Annual Report on Anti-Semitism—published by the Kantor Center for the Study of Contemporary European Jewry at Tel Aviv University—warned of a notable increase in "institutional anti-Semitism" and "slander against the Jewish people as a whole." Its publication came on the eve of Holocaust Remembrance Day.
Worldwide, violent anti-Semitic attacks fell from 766 in 2014 to 410 in 2015, a 46 percent decrease. Still, there were worrisome patterns in some European countries, with anti-Semitic incidents in Britain the third-highest total ever recorded in 2015.
In response to the findings, Dr. Moshe Kantor, president of the European Jewish Congress, said: "While there has been a substantial decrease in violent attacks against Jews overall, there has also been a significant rise in incitement, hate speech and 'institutional anti-Semitism' in 2015.
"While the reduction in violent attacks is of course welcome, it must not mask the very real threats faced by Jews in Europe and around the world. We must insist on zero-tolerance towards anti-Semitism."
He added that Europe witnessed deadly attacks at the beginning and end of 2015, with increased action by governments to counter extremism leading to a drop in anti-Semitic violence; the far-right changed its focus to the thousands of refugees entering the continent from Syria; and 2014 contained an Israeli military operation in the Gaza Strip that Kantor said "always leads to a material spike in violent anti-Semitic incidents around the world."
The rise in anti-Semitism in Britain comes at a time when the country's opposition Labour party is facing problems of anti-Semitism among its ranks following comments made by former London Mayor Ken Livingstone, who said that Adolf Hitler supported the Jewish-nationalist ideology of Zionism.
In France, the first five months of 2015 saw an increase of 84 percent compared to the year prior before decreasing after French authorities took extra measures to protect Jewish institutions.
On Monday, an anti-Semitism watchdog warned that despite a decrease in anti-Semitic incidents in the Netherlands, there was a "worrisome trend" of anti-Semitic incidents in schools in the country.