Global Approval of Biden-led U.S. Jumps Nearly 20 Percent From Trump's Record Low: Poll
Global approval ratings of the U.S. under Joe Biden's leadership have jumped nearly 20 percent from record lows seen at the end of former President Donald Trump's term, according to a new poll.
A new Gallup report published Tuesday found that, as of early August, the median approval rating of U.S. leadership across 46 countries and territories stood at 49 percent. That number is up from just a 30 percent global approval at the end of Trump's presidency.
Biden's approval rating also matches the global leadership rating during former President Barack Obama's first year in office in 2009. In total, the survey found that approval ratings of U.S. leadership increased substantially throughout the first half of this year—by 10 percentage points or more—in 36 of the 46 countries polled.
Ratings have so far improved the most among European allies, including Portugal (52 percentage points), the Netherlands (45 points), Norway (42 points) and Sweden (41 points). The survey also found that the U.S. regained support among countries in the Group of Seven (G7), with ratings rising 38 points in Canada, 36 points in Germany, 30 in the United Kingdom, 22 in Italy, 18 in France and 11 in Japan.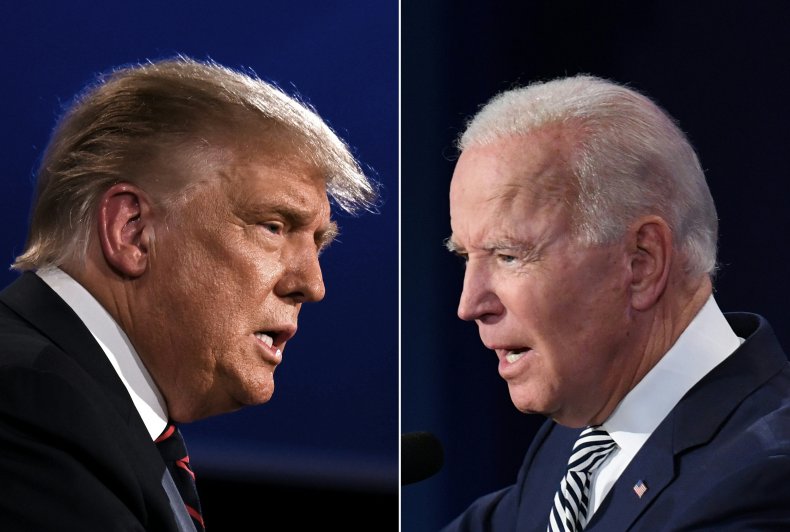 Oppositely, ratings of U.S. leadership decreased in just three countries since Biden has become president: Russia, Serbia and Benin.
The survey was conducted between April and August using a nationally representative, probability-based sample of adult populations aged 15 and older in 46 countries and areas. The margin of sampling error is plus or minus 2.8 0-5.0 points.
The recent jump in U.S. approval ratings is likely attributed to Biden's efforts to rejoin the international Paris Climate Accord and stop Trump's decision to leave the World Health Organization (WHO), according to Gallup. Additionally, in his first presidential foreign policy speech, Biden vowed to repair U.S. alliances and restore the nation's image.
Trump, on the other hand, left office with an extremely low international approval rating. This was due in part to controversial foreign policy decisions such as leaving both the Paris Climate Agreement and the Iran nuclear deal and failing to engage with the international community regarding the COVID-19 pandemic, the poll noted.
However, while the U.S. under Biden so far appears to be more popular internationally, Gallup warned that polling could change in the next several months.
The survey does not take into account how U.S. leadership was viewed after withdrawing from Afghanistan in August—a foreign policy decision that was met with swift pushback from a number of world leaders.