Global Avocado Demand Is Causing Mass Deforestation In Mexico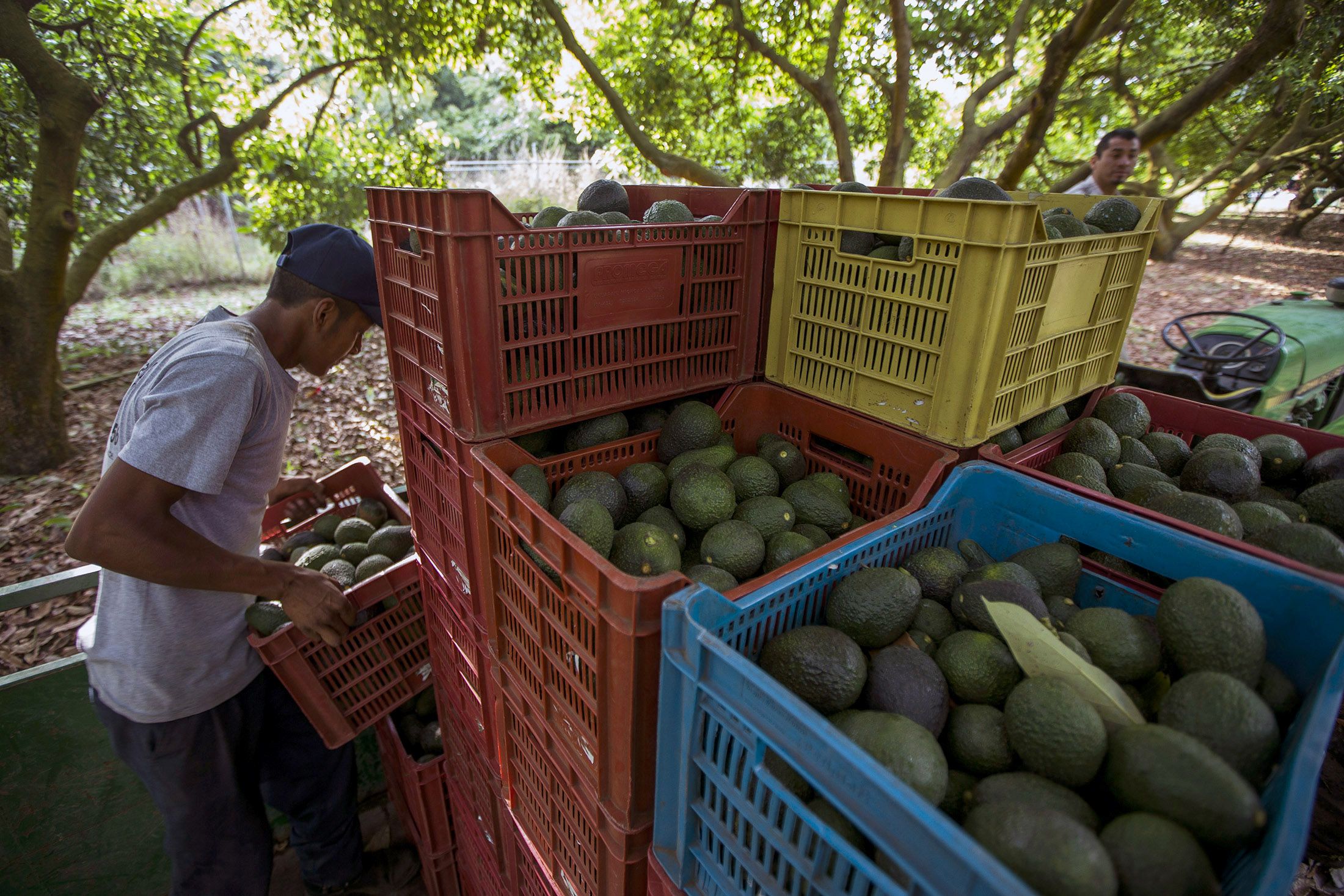 Global demand for avocados is fueling deforestation in central Mexico due to high price the fruits fetch. In the mountains of Michoacan, the state that produces the majority of Mexico's avocados, farmers have illegally destroyed swathes of forests, cutting down pine and fir trees in order to plant more lucrative avocado trees instead.
"Even where they [the farmers] aren't visibly cutting down forest, there are avocados growing underneath [the pine boughs], and sooner or later they'll cut down the pines completely," Mario Tapia Vargas, a researcher at Mexico's National Institute for Forestry, Farming and Fisheries Research, told the Associated Press.
The impact on wildlife, particularly monarch butterflies, has already been felt across the region.
Humans will suffer too, according to Greenpeace Mexico, a charity working to defend the natural world and confront environmental abuse.
"Beyond the displacement of forests and the effects on water retention, the high use of agricultural chemicals and the large volumes of wood needed to pack and ship avocados are other factors that could have negative effects on the area's environment and the wellbeing of its inhabitants," a spokesman from the charity said in a statement.
It is very difficult to prevent farmers from destroying forests, because exporting avocados are a lucrative source of income for them. Farmers can earn as much as $500,000 (£383,000) annually from planting a small plot of avocado trees.
Between 2001 and 2010, avocado production in Michoacán increased threefold and exports rose tenfold, according to a report published by Mexico's National Institute for Forestry, Farming and Fisheries Research in 2012. The report said that the expansion resulted in the destruction of about 690 hectares (1,700 acres) of forest annually between 2000 and 2010, The Guardian reported.
"More than anything else, it is economic pressure. They [farmers] have seen that planting avocados is more profitable than planting corn, or other crops, or even the forest," said Mexican government researcher Ignacio Vidales.
However, Mexican authorities are increasingly cracking down on farmers.
At the end of last month, federal police in Morelia, the Michoacán state capital, detained 13 farmers, seizing two avocado plants and two vehicles. Around 260 pine trees and 87 fir trees had been destroyed on a 4.7-hectare plot so that the farmers could plant 1,320 avocado saplings.